Express Legal Funding can provide financial help when you need it.™ Get help with your bills, general living costs, and other expenses while you wait for your case to settle.
We can advance you anywhere between $550 to $500,000 in pre-settlement funding cash. The amount of legal funding is based on the strength and value of your case.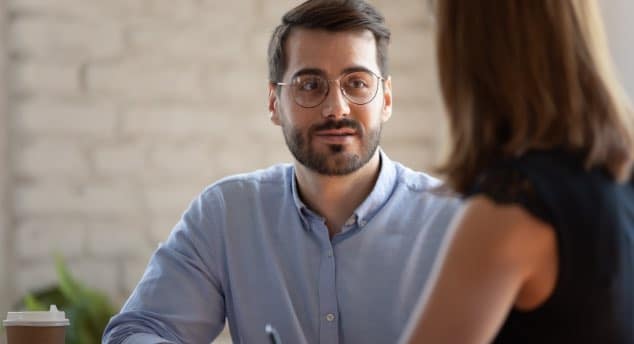 We speak with your attorney and review your case.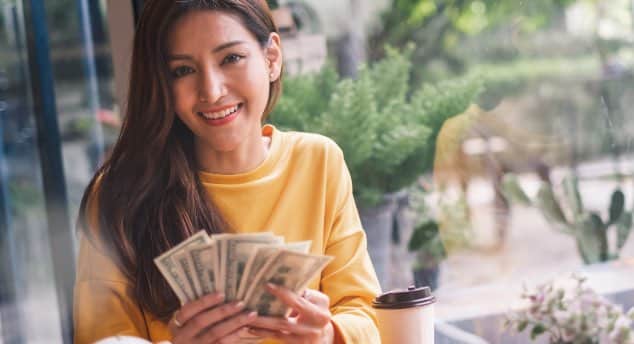 We can typically deliver funding within 24 hours of approval.
Better Than a Lawsuit Loan®
Lawsuits take time—often years. Plus, accident and injury lawsuits can bring on more expenses and lost wages, making it more challenging for you to wait for a fair settlement. That's why we can offer you fast and affordable lawsuit cash funding. So you can get money to pay your bills, and your attorney can keep fighting for your case settlement.
Express Legal Funding can advance you the pre-settlement cash you need now, so you can get on with your life and regain the financial freedom you deserve.™
Fast Funding
In most cases, we can deliver approved cash legal funding in less than 24 hours. Often the same day.
Fast Approvals
You can get approved for pre-settlement funding by phone. No paperwork is needed to apply.
Risk-Free
Unlike lawsuit loans, lawsuit funding is entirely risk-free!™ No credit check is needed to qualify.
Lower Rates
We do not work with lawsuit loan companies or use loan broker programs. So you can get more of the settlement money you deserve!
No Costly Fees
We don't charge unfair and costly fees. No games. One low fixed-rate from day one.™
Apply Free
It's free to apply and to get approved for legal funding.™ No upfront costs! Plus, we don't waste your time by giving you fake guarantees.
Pre-settlement Funding For Your Lawsuit
With our low cost legal funding, you can start your financial recovery early.™ Applying is always risk-free. Plus, unlike some lawsuit funding companies, we don't do any unfair and damaging hard credit pulls.
Personal Injury
18-wheeler accidents
Pedestrian injuries
Hit and run accidents
Wrongful Death Lawsuit Funding
Aviation accidents
Medical malpractice lawsuit funding
Assault and Intentional Torts
Sexual harassment claims
Intentional inflicting of emotional distress cases
Maritime and Disasters at Sea
Deepwater Horizon oil spill clean up
Death on the High Seas Act (DOHSA)
Longshore and Harbor Workers Compensation Act (LHWCA)
Tugboat injuries
Offshore accidents
Workers Compensation Claims
Lawsuit Funding For More Cases
Railroad claims (FELA)
Zantac lawsuit (Not currently since MDL dismissed.)
Nursing home abuse
Top-Rated
Legal Funding Company
Clients get more with Express Legal Funding. We aim to offer our clients more affordable and transparent lawsuit cash advance rates.™
Better Legal Funding® FAQs
Express Legal Funding is Your Best Call For Pre-settlement Funding. Our Best is Better.™
Caution: Lawsuit Loan Companies™
One thing to keep an eye out for is what other consumer legal funding companies choose for the wording on their websites. It can help you best decide from what company to apply for legal funding.
The big sign of an untrustworthy lawsuit funding company is that they broadly advertise "lawsuit loans." Like in most states, these "lawsuit loan companies" misrepresent themselves in Texas as lenders regulated by the Texas Office of Consumer Credit Commissioner.
To put it simply, they are lying. Not to mention, pre-settlement loan companies can pursue you with debt collectors even if you lost your case.™ But that's something you don't have to worry about with Express Legal Funding!
In our home state of Texas and its neighbor, the state of Oklahoma, we only provide pre-settlement funding and not settlement loans—so much better—it's a risk-free lawsuit cash advance on your case!
So you can get more of the legal funding cash you need without worry!™
We Can Deliver Legal Funding in More Ways
The same thing goes for our Georgia and Florida lawsuit funding. Clients in all the states we fund can now qualify for our legal funding sent via our free direct deposit e-delivery.
We can give you more ACH legal funding options: sent to bank accounts (You can choose checking or savings) and cash cards.
If you go to court and lose your case, you owe us nothing! You still win! The money we can advance to you on a pending lawsuit is yours to keep. We make pre-settlement funding simple, fair, and easy for you to learn more of the truth.
Don't settle for less than you deserve. You deserve the best in lawsuit funding and that is why more people with civil lawsuits in more states can qualify to get financial help from Express Legal Funding than ever before.
States We Provide Pre-settlement Cash Advances:
Express Legal Funding's can provide pre-settlement lawsuit funding to claimants who qualify in the following 10 states:
Alabama
Arizona
Florida
Georgia
Michigan
Mississippi
Missouri (Recourse lawsuit loan)
Oklahoma
Pennsylvania
Texas
Virginia
Excluding the state of Missouri, where the financial help we can provide is required to be a recourse pre-settlement loan, the legal funding we can provide in all other states we serve is not a loan.
It is a non-recourse purchase agreement, so repayment of the advanced funds is contingent upon the existence of claim proceeds.
It's best not to believe the diagrams and guarantees on other legal funding companies' websites. They do not show what they plan to charge you.
So, if you do decide to call another pre-settlement funding company, you should insist they fully explain their contract to both you and your attorney.™
Unfortunately, most of our competitors are unethical at best. Meaning they complicate things and play games with your settlement money. Like "guarantee you the lowest interest rates in the legal funding industry by far" but charge you excessive ongoing fees.
These practices are unfair and not even close to ok. That's why we don't just talk about how pre-settlement funding should be "fair."
We are a Transparent Lawsuit Funding Company
We do way more than that; as a company and as people, we care and strive to make our lawsuit cash advances "more fair and affordable."™
Clients deserve the best in the most fair and fast legal funding.™ That is what Express Legal Funding is about and why we aim to be better than the best! We can get you more of the pre-settlement money you deserve.
Don't settle for less than the best choose Express Legal Funding for real help now!™