Written by Aaron R. Winston
Last Updated: July 6, 2023 2:22pm CDT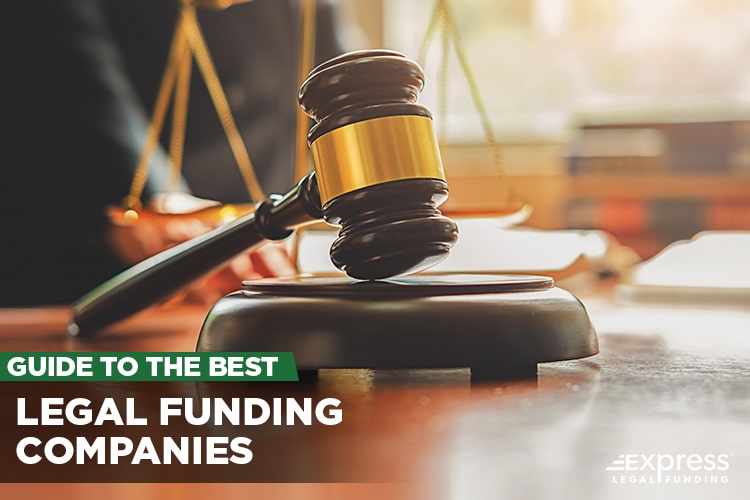 If you have a lawsuit, need cash now, and searching for the best lawsuit funding company, read this guide before you apply. It has been fully updated for spring 2023, so you can get more of the best lawsuit cash advance info you need.
At Express Legal Funding, we say yes to the truth! So you are visiting the best legal funding company website if you want to learn more helpful facts about pre-settlement funding.
If you know more, you can save more on low cost pre-settlement funding.
So let's begin!
Video: Best Pre-settlement Funding Companies
How to find the best lawsuit funding company?
Finding the best lawsuit cash advance company is no easy task. There is a lot of false info and even some lies you need to be aware of.
The best lawsuit funding company will:
Respond to plaintiff inquiries promptly.
Have easy-to-understand contract terms.
Not charge upfront application fees.
Offer competitive, reasonable funding rates.
Have a non-recourse funding policy in non-loan states such as Texas and Oklahoma.
Have a positive reputation.
The more you, the consumer, know, the better deal you can get on legal funding.
1 – Fast Legal Funding Company
All bills have due dates. Lawsuits and courts have deadlines. When you are struggling financially, you cannot afford to work with consumer litigation funding companies that don't care about you and are willing to let you wait around for answers and results.
First, you want a pre-settlement funding company that answers their phones 24/7 and starts working immediately to send you the cash you need within 24 hours of approval. The best legal funding companies care and understand that you need money now.
So time is of the essence.
Unlike some companies, they don't subject you to long hold times and annoying prerecorded messages. Like, "We are the nation's premier injury and accident pre-settlment advance company and look forward to helping you in just a moment…"
Know it's your choice of what company to call and when. So, just because a legal assistant or paralegal told you to contact one lawsuit funding company over another does not mean you need to, or it's even a good cost saving idea.
Trust your judgment and do your own research, as your settlement money is on the line.
2 – Easy-to-Understand Legal Funding Contracts
Good personal injury lawsuit funding companies do not expect you to read and sign contracts full of legal jargon or fine print. They should:
Explain contract terms in easy to understand language
Be upfront about what kinds of cases they do and do not fund
Allow you to review the entire contract with your attorney before signing
Clearly show if they include fees and exactly what those fees are.
All of this ensures that you know what you agree to and best choose a pre-settlement funding company whose terms are fair and honest.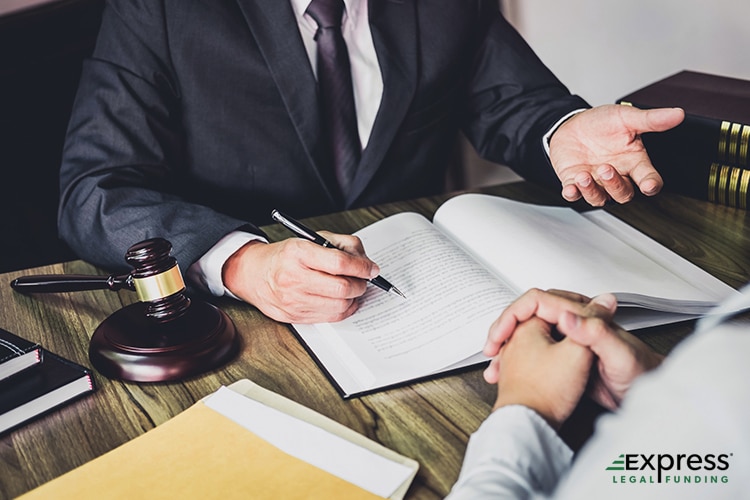 3 – No Application Fees
When you seek lawsuit funding, you need money for essentials, not because you are looking to waste it. Suitable pre-settlement funding companies understand that and will not add to your financial burden by charging unnecessary fees.
Pre-settlement funding companies should never charge you multiple legal funding fees.
Also, they should always have a real person available to assist you with applying at any time, and when it comes to the contract, the funding team should give you the time of day to help you understand how their rates and fees are applied.
4 – Competitive Lawsuit Funding Rates
Different pre-settlement funding companies offer different rates.
We strongly recommend that you ask lawsuit funding companies about their rates. You can use an online calculator to check their math. It helps to ask them to clearly explain what fees they plan on charging you on top of their interest rate.
These added fees can make a big difference in calculating the total interest rate. So make sure you know precisely how much you agree to pay if you choose to sign the lawsuit funding agreement.
Understanding this information upfront is the foundation of a great legal funding experience.
How do untrustworthy lawsuit funding companies make money?
Untrustworthy pre-settlement funding companies make money by charging you:
They charge very high rates.
They charge heavily compounding rates.
They charge uncapped fees.
They charge application fees.
They charge usage fees, typically monthly usage payments.
They charge you double interest rates because they know you are unable to make monthly payments.
5 – Non-Recourse Funding Policy
If you pay your attorney on a contingency fee basis, you do not pay your attorney if you lose your case. In states like Texas and Oklahoma, a non-recourse funding policy is the consumer legal funding company's equivalent to a contingency payment plan.
That means if you lose your case, the pre-settlement money advanced to you by the legal funding company is yours to keep. You won't have to repay anything if you do not recover any money on your injury case.
You only have to repay the lawsuit funding company if you win or settle your case. The repayment comes from the money awarded to you by the court or the agreed upon settlement money that gets paid out to you.
Whether it comes from the defendant or the insurance company, you never have to pay out of your pocket.
Lawsuit funding can be your ultimate protection plan during a lawsuit. That's why it's essential that you only get help from a company with a non-recourse funding policy. (In the states where they can legally offer it).
However, in some states like Missouri, legal funding companies cannot legally provide non-recourse funding. So that's why we at Express Legal Funding like to say that we choose to give our clients honorary non-recourse funding benefits.
6 – Good Company Reputation
Finally, look for a funder with a solid reputation. Do a Google search of the people you talk to. Steer clear of lawsuit funders that appear to have decent terms but have a bad reputation in the industry and online.
This can even mean a criminal reputation, as there are companies in the lawsuit funding industry that are run by people who, in the past, pleaded guilty to federal crimes. A federal crime should never be taken lightly, especially in the litigation finance industry. So please be careful.
Good funding companies will have clearly stated information and values. They will be friendly and easy to work with for both you and your lawyer.
Need to Apply For Legal Funding?
Or, if you are not ready to start the funding process, you can continue reading this article.
That way, you can learn even more info about what makes some lawsuit funding companies a better financial choice than others before you apply.
Keep this in mind: It's not an accident that thousands of clients have applied with us in a year. We are the best.
Each of the best legal funding companies has a website.
Having a website is a must for all types of businesses. That is even more so for lawsuit funding. It comes down to trust and credibility. Most people trust a company more if it has a website, which makes sense.
It takes time, money, and effort to build a website. So that means each legal funding company with a website invested their time and money.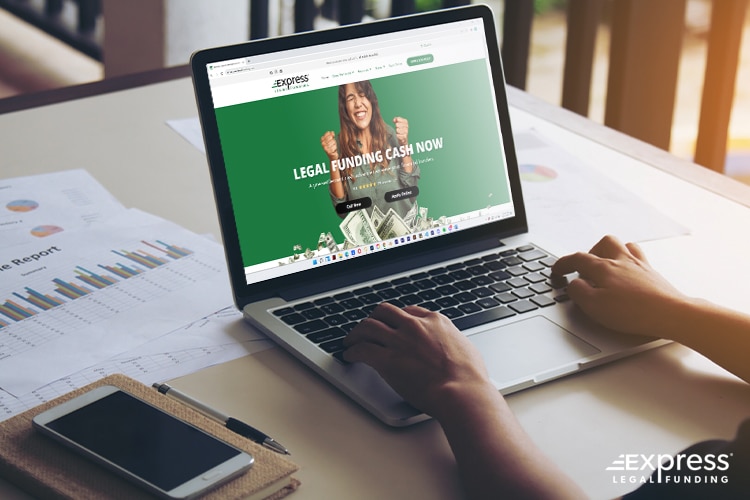 Legit companies need to invest time and money to work, and if they don't, they are likely fake. The same applies to pre-settlement funding and the importance of a company website.
Still, having a website does not equal a trustworthy and honest lawsuit funding company. Later in this guide, we will explore this notion and see why you can trust some legal funding company websites more and others less. Continuing reading for these tips and tricks.
The best lawsuit funding companies tell the truth.
The best legal funding companies will tell you the truth by not lying to you.
If they promise you something they can't guarantee, that is a lie. So be very careful of companies that say they can do things that are not in their control.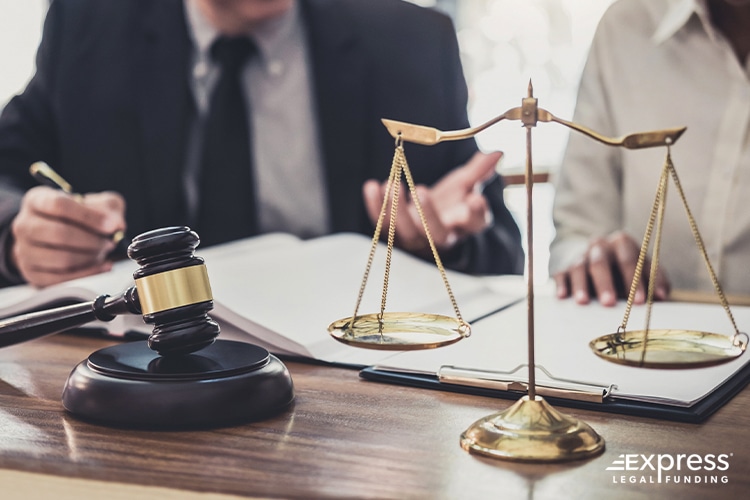 Here are some examples of claims from some less than trustworthy websites. We will explain each one:
"Lawsuit Loans Approved in 24 Hours"

"Only pay if you win."

"All states allow lawsuit loans…"

"The funds may be needed to help cover legal fees…"
"Lawsuit Loans Approved in 24 Hours"
Misleading promise! Legal funding companies should not say that because they are not the only people involved in getting you funding. They have to speak with your attorney and law firm first, which can sometimes cause a few day delays.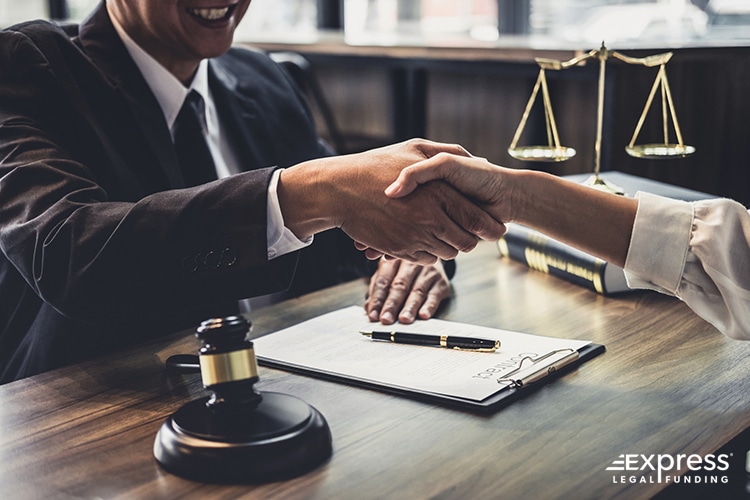 Plus, they can deny you legal funding, which makes it a false promise. Before reading this, the unfair thing is that you would have applied on their website if you needed money now and wanted to qualify for a lawsuit cash advance in only 24 hours, guaranteed.
"Only pay if you win."
Not true! Pre-settlement funding companies expect repayment if you recover money from your case. That's standard for how legal funding works.
That means legal funding companies get paid back if you settle your case before going to court, which is not winning your case.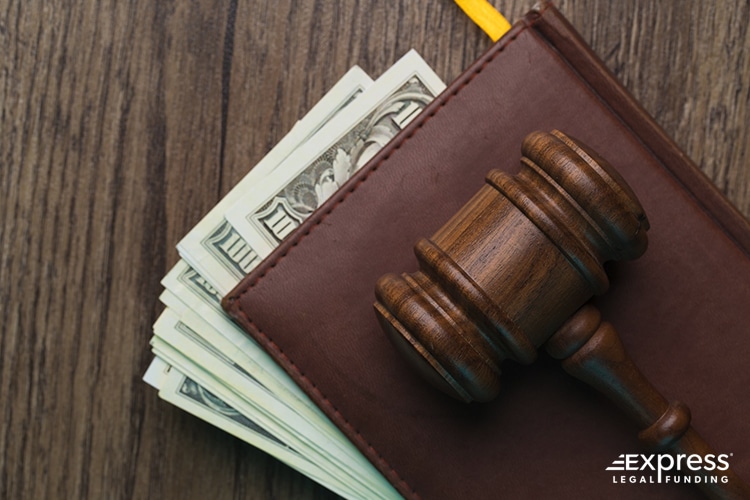 In some bad situations settling your case is almost like losing since the settlement offer is so low. However, those funding companies will still say you got money on your case, so the "payback nothing if you lose" does not apply.
Please don't take our word for it, though, as lawsuit funding companies stipulate that in their contracts. So ask them for a look. With this being the case, their website does not match their contracts. That's a problem and misleading.
"All states allow lawsuit loans…"
Not accurate on many levels! First, in most states, legal funding is not a loan. So the term "lawsuit loans" is a problem in its own right. It is even more so in Texas, where a court decision made it that legal funding can't be a pre-settlement "loan" by definition.
If it were a loan in Texas, they would need licensing and to follow laws relevant to credit lenders and borrowers.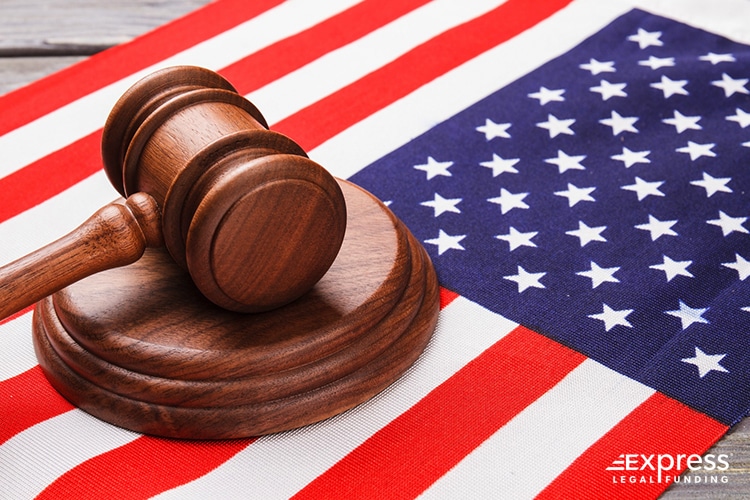 Even if you go along with the "lawsuit loan companies" that wrongly act like legal funding is the same as a lawsuit loan, there are states that have "banned legal funding" by passing laws, making it a nonviable financial product.
Arkansas is one of the states that took these measures. So once again, all states don't "allow lawsuit loans."
"The funds may be needed to help cover legal fees…"
No, also incorrect, and, in some states, action can be taken against the contract. Legal funding can't be used to pay for your legal fees or cover case expenses.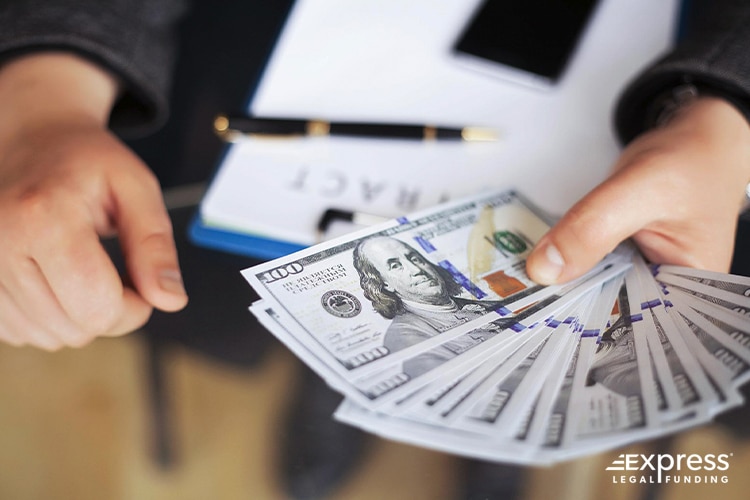 That's because it is consumer legal funding. Meaning it's for everyday people to pay for daily living expenses and not the costs of a lawsuit.
So all legal funding companies should have wording in their contracts that says this. It protects them as well.
Champerty and Maintenance
If you did use your legal funding to pay for a deposition, that would be a case expense and not allowed. Moreover, that could even be a cause of action for champerty and maintenance in some states.
That means the company is paying for your case to turn a profit, which is not allowed.
Paying for the cost of a lawsuit is called "commercial litigation financing." That's because the legal finance company is financing a lawsuit involving commercial entities, not consumers.
Consumer litigation funding is not a champertous product in the slightest. Lawsuit funding companies purchase a part of the potential settlement or trial award. Not an investment in the case. No champerty and maintenance.
The best legal funding companies know this and make sure you know it too. So keep that in mind when you are scrolling through each website.
The Best Legal Funding Company Websites
The best legal funding companies are transparent and take steps to accomplish that. Being transparent begins with each company's website.
Transparent legal funding websites are honest and make it easy to know the who, the what, and the where's of the website.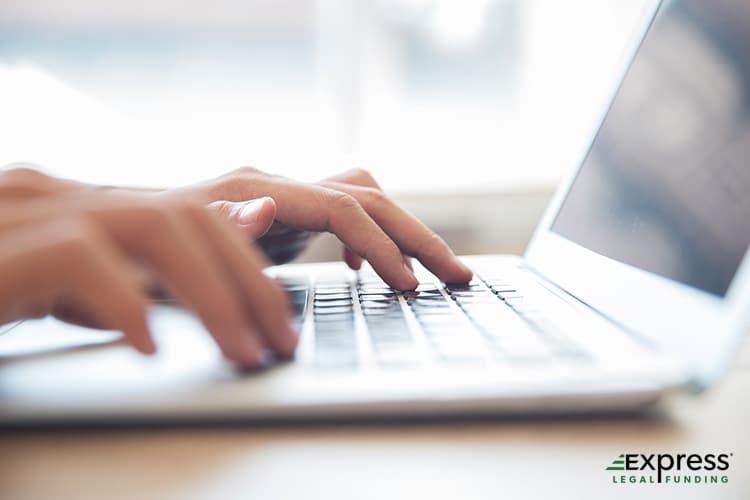 The basic parts of how a pre-settlement advance company can do this:
Who works at the legal funding company?

What types of pre-settlement cash advances does the company offer?

Where is the lawsuit funding company located?

How to contact the pre-settlement funding company?
Easy and Accessible Legal Funding
The best lawsuit cash advance websites make it easy to apply for funding anytime, 24/7. Online or by phone.
So you can choose the way that best works for you whenever you are ready to start the funding process. Some websites even have a live chat option to begin the application process.
You can apply with our super easy legal funding application page as soon as you are ready.
Who works at the legal funding company:
About Us
The best way to answer this question for most websites is by having an About Us page. About Us pages should tell you who runs the lawsuit funding company and the company's history.
Having an About Us page is not enough alone, as its content is what really matters most.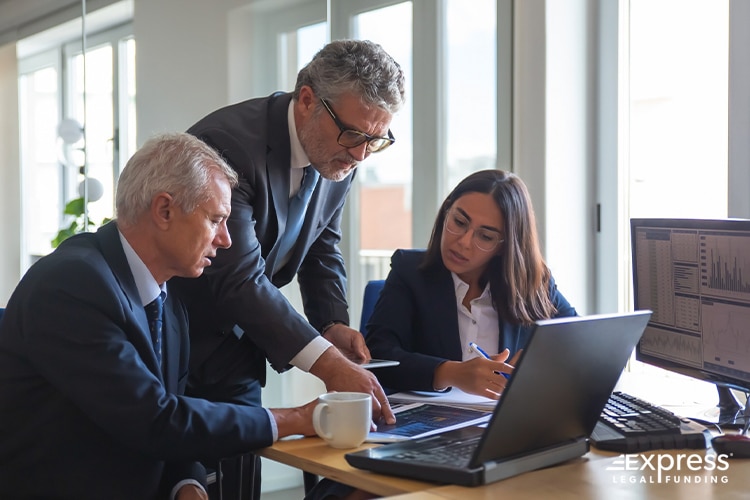 Some of the essential information is on the legal funding company About Us pages:
Say they are a lawsuit funding company and what types of services they offer.

Have a Mission Statement. It should include their moral values and why they are the best pre-settlement funding company for you.
The Company's History
When was the company founded? The full date or at least the year of founding.

Where was the pre-settlement funding company founded? The city.

Explain why the lawsuit funding company was founded.
Lawsuit Funding Company Contact Info
The best legal funding companies make it easy for you to contact them. Meaning they give you multiple ways to reach out to them and make it easy to find their contact info on the lawsuit funding website.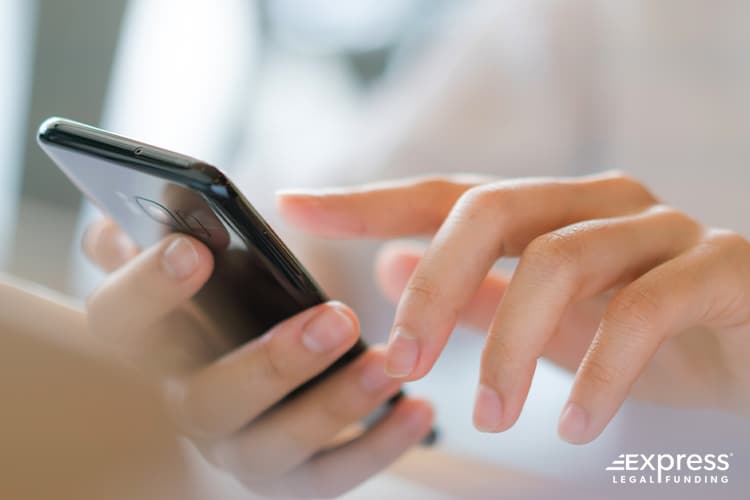 Many Ways to Contact Sales and Support 24/7:
Toll-free Number 24/7

Spanish phone line

Email

Online contact form

Live chat 24/7
Text answering service
The best funding companies should also have their company location addresses on their websites. This should be a complete mailing address, including the suite number.
However, keep in mind companies with fake virtual offices are the exact opposite of transparent.
Google Maps is a great free tool to help you determine the authenticity of an office location.
Look for keywords like a "virtual PO Box" or "your own office address," as they should be red flags to tell you that a lawsuit funding company is trying to "game the local search engine."
The best legal funding companies will have their contact info on a Contact Us page and at the bottom of each page on their website, called a footer.
Educate About Legal Funding
The best legal funding companies want you to learn more about legal funding. So you can make the best choice for yourself, even if it's not opting for legal funding from that company. Like we said before, it starts with their website.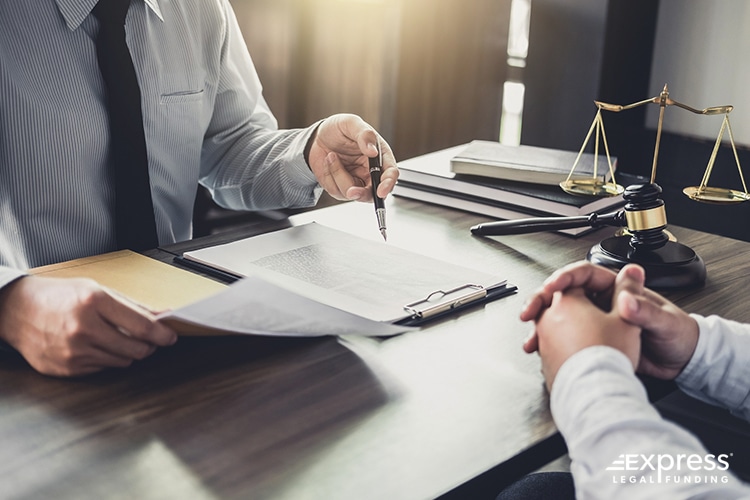 The company websites will have pages explaining the difference between legal funding and a pre-settlement lawsuit loan. They will clarify that lawsuit loans are not just another word for non-recourse legal funding assignments and why that matters.
The best pre-settlement funding companies will link out to expert websites in order to give you the ability to fact-check them. Like .gov domains. They are government websites and are the most reliable sources for laws and stats.
The best legal funding companies get licensed.
The best legal funding companies make it a top priority to be trustworthy. One vital way any business can be responsible is by getting the licensing needed to serve its clients. This applies to a handful of states like Oklahoma and Missouri.
For example, some unlicensed pre-settlement lenders give loans to Missouri residents and claim they can do so without receiving licensing from the Missouri Division of Finance. That is very not true and financially!
Missouri residents can enter a quick Bank and Licensee Search to verify that a pre-settlement loan company is licensed. It's surprisingly easy to use for a government website.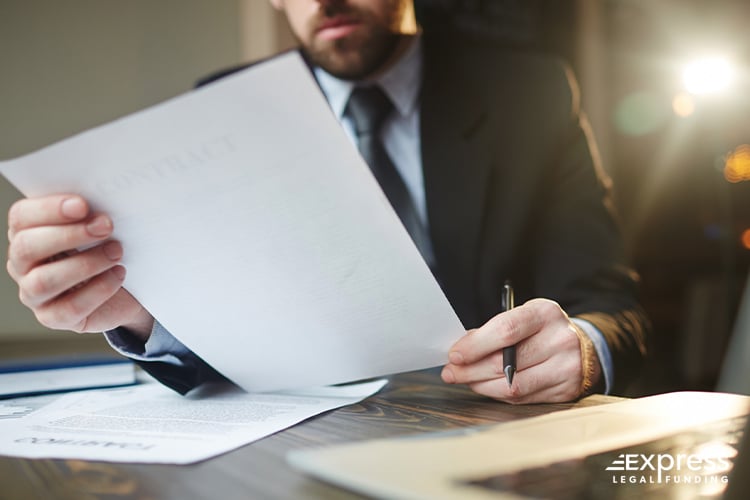 Those companies falsely claim they are following the law since they give non-recourse funding on a contract without a Federal Truth in Lending section. That is incorrect, untrue, and does not follow the law.
So if a legal funding company knows they are required to be licensed in Missouri yet says they don't need to be, is it unfair to say they are not trustworthy?
So if you are a resident of a loan state like Missouri, make sure you only apply with licensed pre-settlement loan companies. Lenders must follow laws that make the pre-settlement loan application process more transparent and affordable.
They are not lawsuit funding company brokers.
The best pre-settlement cash advance companies are not brokers.
That means you will save money by working directly with a lawsuit funding company and avoiding extra broker fees and commissions. Plus, it should also make approval times shorter.
Brokers call different lawsuit funding companies, telling them about you and your funding request. This slows the time it takes for you to hear if you qualify for lawsuit funding.
Ironically, broker companies seem to have the most difficult time not making these false and misleading claims. It makes you wonder if a commissioned based business model facilitates harmful behavior towards the consumer?
As someone who has spent thousands of hours studying and working within the legal funding industry, I say yes, and some federal-level court cases seem to say so too.

Also, before the brokers call around, they require your medical records to send to the legit companies. That's wrong, as your medical records contain privileged information.
Make sure you tell your law firm not to share any of your case info with them, as they might not realize it's a problem with pre-settlement funding companies.
How do legal funding brokers make money?
So the fact is you should avoid lawsuit funding brokers at all costs because they cost you money. The brokers make money by charging broker fees, which equates to an extra 20-25% fee on top of your funded amount.
Companies that use brokers don't upfront the cost of the broker fee. Instead, they apply their interest rates to the broker fee.
So the broker fee grows and can, turn into costing you more than 100% of the amount of money you received.
Legal funding brokers are not illegal in all states. But they are unfair and costly to plaintiffs in all states. In Missouri, this type of broker fee can be a class A misdemeanor.
What lawsuit funding companies are brokers? We never want to call out any companies by name, but some broker companies are based in New Jersey, Florida, New York, California, and Pennsylvania.
Also, a sign that a company might be a broker is that they advertise "structured settlement loans."
The best lawsuit cash advances have low rates and are fair.
The best pre-settlement funding agreements have a single low-interest rate and no unfair extra fees.
They never perform a credit check to determine the rate you pay nor penalize you for making no monthly payments.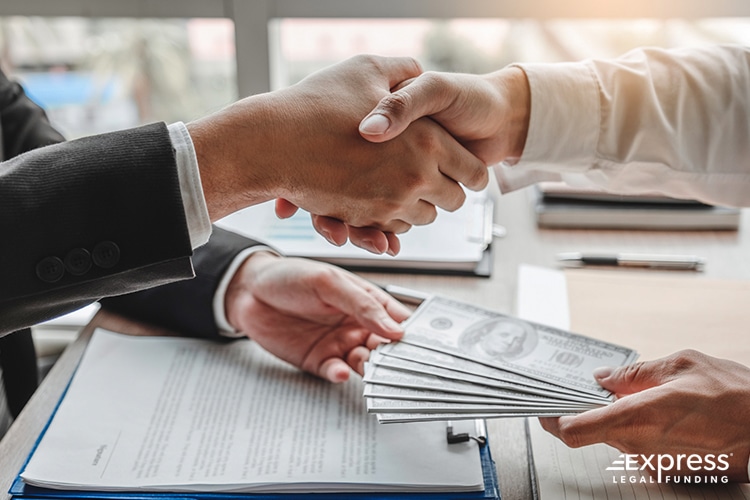 However, not every company makes its legal funding contracts transparent and risk-free. Some choose the opposite with unfair fees and pricing. In addition to charging interest rates to make money, some lawsuit funding companies charge multiple fees, which may include:
Types of Unfair Fees
Monthly usage fee

Processing fee

Delivery fee

Overnight mail fee
Priority processing fee

E-signing document fee, which means a surcharge for DocuSign.

Case management fee

Minimum repayment fee (MRF)

Optional handling fee
Western Union fee
Archiving and document management fee per funding
Subsequent case review fee for each additional funding
All of these creative fees can get wildly expensive and out of control.
You have to wonder if all the pre-settlement funding companies that say they applaud the industry being regulated say it in earnest, or do they think it sounds good?
These are questions more people should be asking.
How do the best pre-settlement funding companies charge interest?
First, the best lawsuit funding companies will not charge you in a way that violates any state or federal laws.
Second, the best lawsuit funding companies do not charge you for a year's worth of interest after day 181. So six months and one day of interest do not cost the same as 12 months.
The best pre-settlement funding companies do not have "Lawsuit Loans" as part of their company name. It's more than just a coincidence.
One reason is that they call themselves a misleading name by having the words "lawsuit loan" instead of "lawsuit funding" in their name.
Moreover, in states where legal funding is defined as a risk-free cash advance and not a loan, they make it seem like they can give you a loan as they are a lawsuit lending company.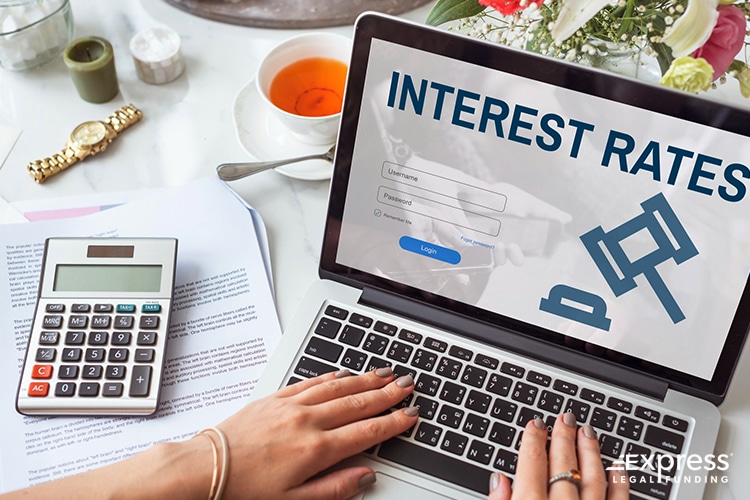 So if the company calls itself the best lawsuit loan company in Texas, it's one you probably one to say no thank you to. This applies to most states. Except for a handful of states like Missouri, Illinois, and a few others, it is a lawsuit loan.
More Than Personal Injury Lawsuit Plaintiffs
The best companies in the funding industry know what types of cases are riskier than others. That makes companies with legal finance experts better because they know what types of personal injury claims are strong. Similarly, they know what insurance companies are the most difficult to litigate against.
One of the more easy case types for a lawsuit cash advance to evaluate during the application process is car accident cases.
On the other hand, workers' compensation claims are complicated to assess, so the best underwriting departments understand how to calculate workers' compensation settlements. Because of this, you have inexperienced underwriters who make mistakes.
They understand how auto accident and personal injury cases work but not far beyond that, so they are more prone to make mistakes and fund bad cases. Those mistakes cost the lawsuit funding company money.
Instead of charging some of the lowest rates in the funding industry, they charge high rates and unfair fees. All because they need to make up for preventable losses.
Less Risky Injury Case Types
Personal injury cases

Workers' compensation claims

Jones Act claims

Pedestrian lawsuits
More Risky Tort Case Types
​Medical malpractice claims

Wrongful death cases

Multidistrict-litigation (MDL) cases before any bellwether trials.
Most civil and personal injury case types can qualify for lawsuit funding.
So if you are a plaintiff who hired an attorney on a contingency fee basis and seeking compensation for injuries or damages, you are qualified to apply for legal funding. The best pre-settlement funding companies keep it as simple as that.
Company Guide to Pre-settlement Funding [Infographic]
Below you can see an infographic we created that has 16 statements about pre-settlement funding. That way, you can learn more on the topic of how pre-settlement funding works and use it to fact-check any company you call to apply for case funding.
*This infographic list applies to residents of most states where it is non-recourse. However, in some states, the money is lent to a borrower as a pre-settlement loan.
Those loans are required to be recourse loans. So the lien is placed on the claimant, not the case proceeds. One example state where this is the case is the state of Missouri.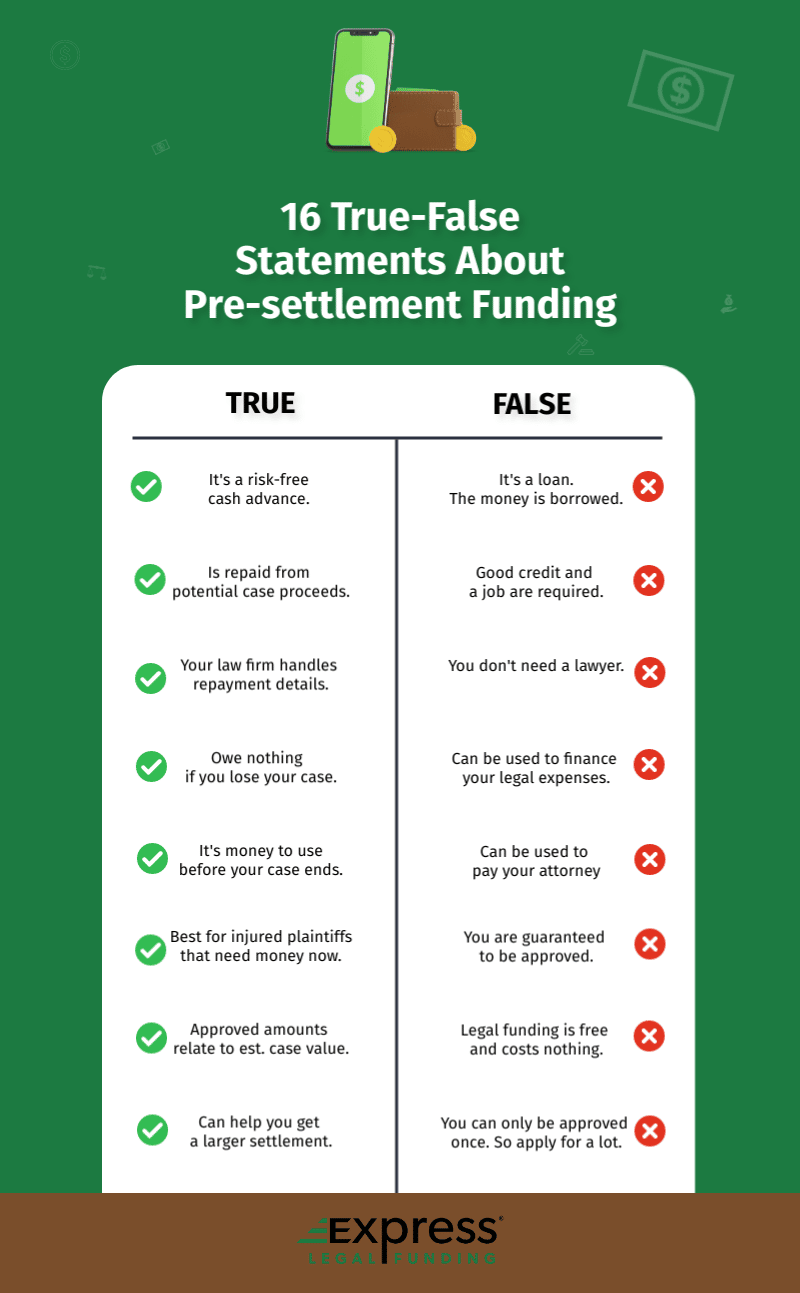 Best Pre-settlement Funding Companies List
*This list should not be taken as an endorsement. A company getting licensed is an inherent trust factor. A company purposely not getting licensed and still funding clients is an even more severe untrustworthy factor.
This goes for most legal funding companies nationwide(As some pre-settlement funding companies only fund plaintiffs in a small region or state, state licensing might not apply to them and their lawsuit funding clients).
Additionally, many of these companies have high volumes of top-rated reviews online.
So with that in mind, we made this list to be a pat on the back and to say it does not go unnoticed. These top pre-settlement funding companies made the right choice and got the required licensing in OK and MO.
Top-Rated Lawsuit Funding Companies
The best-rated lawsuit funding companies include:
Express Legal Funding – (888) 232-9223
Oasis Financial
Momentum Funding (Cartiga)
Preferred Capital Funding
Cherokee Funding (Gain Servicing)
US Claims
LawCash® (Cartiga Consumer Funding)
Express Legal Funding

We placed Express Legal Funding at the top of our best lawsuit funding company list because it's the only firm we could fully evaluate. We have access to all trust rating factors like ownership structure, contract terms, and exact interest rates.

Express Legal Funding has been a member of The Alliance for Responsible Consumer Legal Funding since 2019 and is the leading consumer advocate of the pre-settlement funding industry. Express Legal Funding is a top-rated lawsuit funding company with a positive reputation nationwide.

Oasis Financial (Oasis Legal Finance, LLC)

Oasis Financial is based in Rosemont, Illinois, and is a founding member of ARC Legal Funding, which is a trust factor. Oasis Financial is the only lawsuit loan company we know of that OK state authorities allow to provide pre-settlement loans on workers' compensation claims in Oklahoma.

They use a special Supervised Lender License. OFLC, LLC is a Supervised Lender in the state of Oklahoma. The legal funding pioneer is also involved in the pre-settlement FinTech sector. Oasis Financial d/b/a CliqFund.

Momentum Funding

Momentum Funding is based in Boca Raton, Florida. In addition to being licensed to offer funding in multiple states, Momentum has one of the most transparent About Us pages in the legal funding industry.

Both are important to build trust for website visitors who need lawsuit cash now. Momentum Funding, LawCash®, and Ardec Funding together make up Legal Business Services, LLC, which was created in September 2019.

The three pre-settlement funding companies recently rebranded their consolidated merge as "Cartiga" to become the leading provider of legal financial services and risk management technology.

Preferred Capital Funding (PCF)

Preferred Capital Funding is based in Chicago. Like the other companies on this list, Preferred Capital Funding is a Member of ARC. One trust factor where Preferred Capital stands out is the prominence of its physical business locations.

Preferred Capital Funding has an easy to reach office in Las Vegas, NV, right around the corner, from a pain management physician for spine injuries.

Cherokee Funding (Cherokee Legal Holdings)

Cherokee Funding is based in Atlanta, Georgia, and is a longtime member of ALFA(American Legal Financial Association). Like ARC, this acts as a trust factor for consumers. Cherokee Legal Holdings is moving up on the Inc. 5000 List. Due to the Inc. 5000 list being based on profitability, one should not equate it with a trust factor and more of a "real company" indicator.

US Claims (US Claims Opco)

US Claims was founded in 1996 and is headquartered in Moorestown, New Jersey, across the river from Thrivest Legal Funding and J.G. Wentworth. US Claims touts itself as the longest continuously operating pre-settlement funding company in the US. Based on our studies, we do not have a basis to doubt that. The Wayback Machine on the Internet Archive seems to support that notion as well.

The lawsuit advance firm handles its legal funding operation out of Del Ray Beach, FL. The small world thing is that Del Ray Beach is in the same county as Boca Raton, Palm Beach County.

So with US Claims and other big legal funding companies so close and nearby, you might say Palm Beach County is the legal funding capital of America.

One of US Claims's unique factors is it advertises as having the top lawsuit funding broker program, which seems to be a big focus of its current marketing and business model.

Also, one complete side note that deserves mention is US Claims being the friendliest and most cordial company we have come across. That likely helps them gain new brokers and, in turn, more clients to advance funds.

*Express Legal Funding (ELF) is an independent company. ELF is not a broker and continues to maintain no broker relationships.

LawCash® (Plaintiff Funding Holding, LLC)

LawCash is a leader in the litigation finance industry and an ALFA founder. LawCash has operated out of New York and now other states for over two decades. LawCash offers different types of funding:

Settled case funding (Post-settlement)
Surgical funding (Medical funding)
Law firm financing (Attorney funding)
Plaintiff pre-settlement funding

Harvey R Hirschfeld

LawCash®, like Momentum Funding, is part of Legal Business Services, which rebranded as Cartiga. Before the Cartiga rebranding, Harvey R. Hirschfeld was the Chairman/CEO and Director of LBS.
Since then, Cartiga LLC has expanded its platform to include Legal Wizard, an attorney referral and lead generation website.

The development of Legal Wizard appears to be in line with Cartiga's goal of helping law firms market and grow while expanding Cartiga's volume of funding client base.

The Legal Wizard website appears to be made using the Elementor page builder plugin. As of July 6, 2023, based on the Google PageSpeed test, the attorney lead generation site is not optimized and is taking too long to load.

PageSpeed falls under what is known as technical SEO, which is especially crucial in competitive industries and something we at Express Legal Funding focus on as we are the SEO leaders and have the best legal funding company website.

Unfortunately, many SEO marketing agencies do not implement these critical practices, and their client's sites suffer in the process.

Harvey Hirschfeld, alongside his long time business partner Dennis Shields founded LawCash® in the year 2000. Since then, Mr. Hirschfeld has continued to take an innovative approach to pre-settlement funding and growing LawCash® with investment platforms like YieldStreet.

In addition to being the founder of LawCash, Harvey R Hirschfeld founded Esquire Financial Holdings Inc (Esquire Bank), which provides exclusive banking offers for law firm partners, including lines of credit.

Although in separate finance sectors, LawCash® and Esquire Bank seem to have good synergy. Mr. Hirschfeld and LawCash® continue to be profound forces in the lawsuit funding industry.
One last step when you are ready to get help from the Express Legal Funding team…
Let's Get You On Your Way. Apply for Pre-settlement Funding Now!
​We hope you found this guide and top-rated company list a helpful resource about lawsuit cash advance companies.
Below are more resource options that you can use while continuing your legal funding research journey.
More Lawsuit Cash Advance Resources:
Aaron Winston is the Strategy Director of Express Legal Funding. As "The Legal Funding Expert," Aaron has more than ten years of experience in the consumer finance industry. Most of which was as a consultant to a top financial advisory firm, managing 400+ million USD in client wealth. He is recognized as an expert author and researcher across multiple SEO industries.
Aaron Winston earned his title "The Legal Funding Expert" through authoritative articles and blog posts about legal funding. He specializes in expert content writing for pre-settlement funding and law firm blogs.
Each month, tens of thousands of web visitors read his articles and posts. Aaron's thoroughly researched guides are among the most-read lawsuit funding articles over the past year.
As Strategy Director of Express Legal Funding, Aaron has devoted thousands of hours to advocating for the consumer. His "it factor" is that he is a tireless and inventive thought leader who has made great strides by conveying his legal knowledge and diverse expertise to the public. More clients and lawyers understand the facts about pre-settlement funding because of Aaron's legal and financial service SEO mastery.
Aaron Winston is the author of A Word For The Wise. A Warning For The Stupid. Canons of Conduct, which is a book in poetry format. It consists of 35 unique canons. The book was published in 2023.
He keeps an academic approach to business that improves the consumer's well-being. In early 2022, Aaron gained the Search Engine Optimization and the Google Ads LinkedIn skills assessment badges. He placed in the top 5% of those who took the SEO skills test assessment.
Aaron's company slogans and lawsuit funding company name are registered trademarks of the United States Patent and Trademark Office. He has gained positive notoriety via interviews and case studies, which are a byproduct of his successes. Aaron R. Winston was featured in a smith.ai interview (2021) and a company growth case study (2022).
In 2023, Aaron and Express Legal Funding received accolades in a leading SEO author case study performed by the leading professionals at WordLift. The in-depth data presented in the pre-settlement funding SEO case study demonstrate why Aaron Winston maintains a high-author E-E-A-T. His original writing and helpful content continue to achieve unprecedented success and stand in their own class.
Aaron was born in Lubbock, TX, where he spent the first eight years of his life. Aaron attended Akiba Academy of Dallas, TX.