Brand Guidelines and Identity: Express Legal Funding
The Express and Express Legal Funding wordmarks and logos are a crucial expression of our brand identity, as an ethical pre-settlement funding company.
Our intentional and consistent application of the wordmarks across our website, profiles, and consumer and attorney facing materials strengthen the recognition and visibility of our leading company brand.
This visual reliability, combined with our emphasis on transparency, helps consumers identify they are contacting the lawsuit funding company they can trust.

Express Legal Funding Logo Guidelines
Express Legal Funding has logo and logo icon variants. The main company brand logo includes our three signature primary colors: green, black, and white.
The square logo Favicon is used for the company's social profile pages, like Facebook, Twitter, and LinkedIn. It also acts as the company website's Favicon and consists of green and white colors.
The Favicon has a variant, which is primarily white instead of green.
Logo Brand Guidelines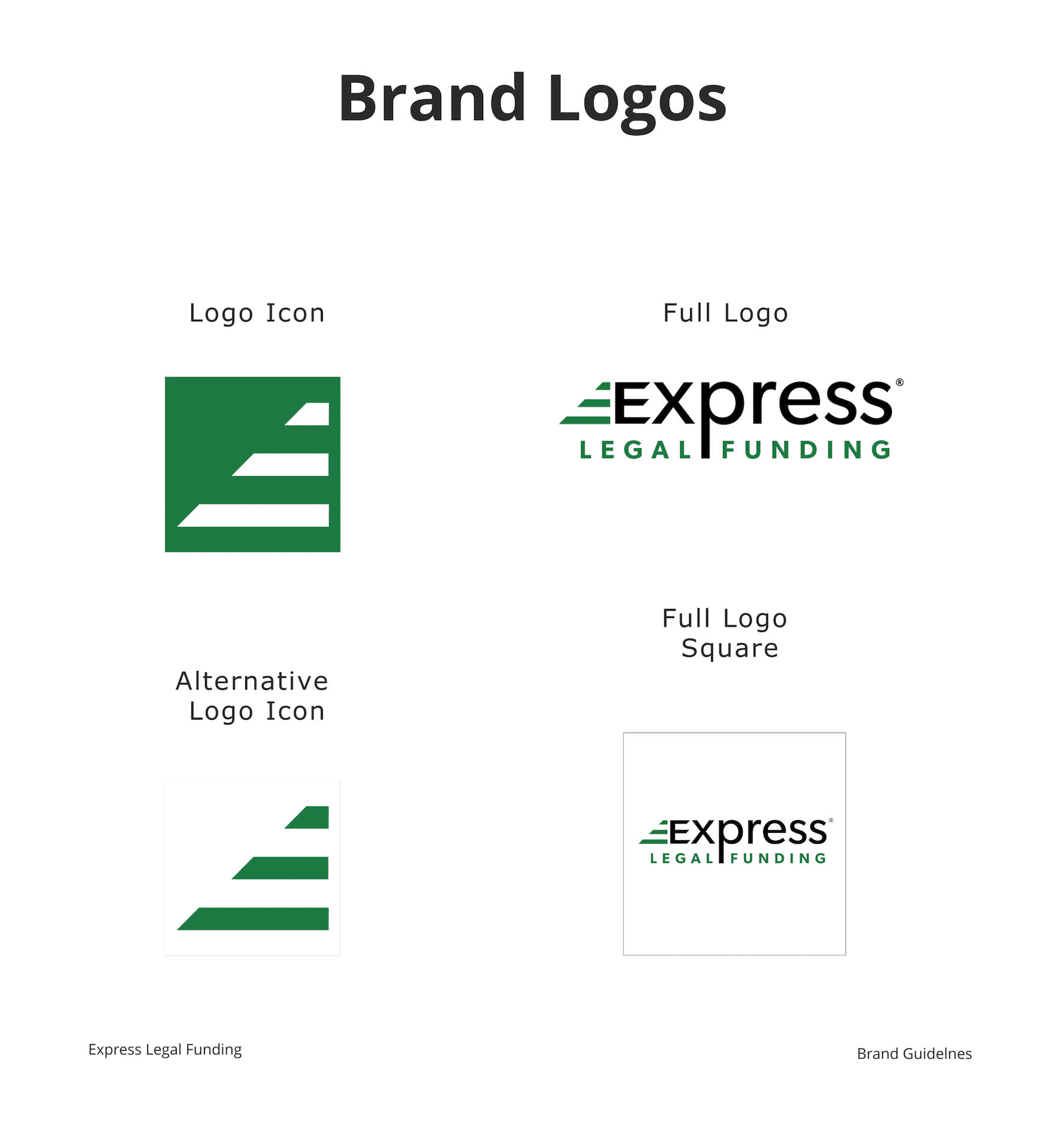 Brand Color Guidelines
The colors synonymous with the Express Legal Funding brand logo and the identity of fast pre-settlement cash funding are:
Three Primary Colors of Express Legal Funding:
Gorgeous Green (similar) #2a7a41
Black #000000
White #ffffff
You can view the brand guidelines infographic below to see the main colors of our company.
Brand Guidelines Color Style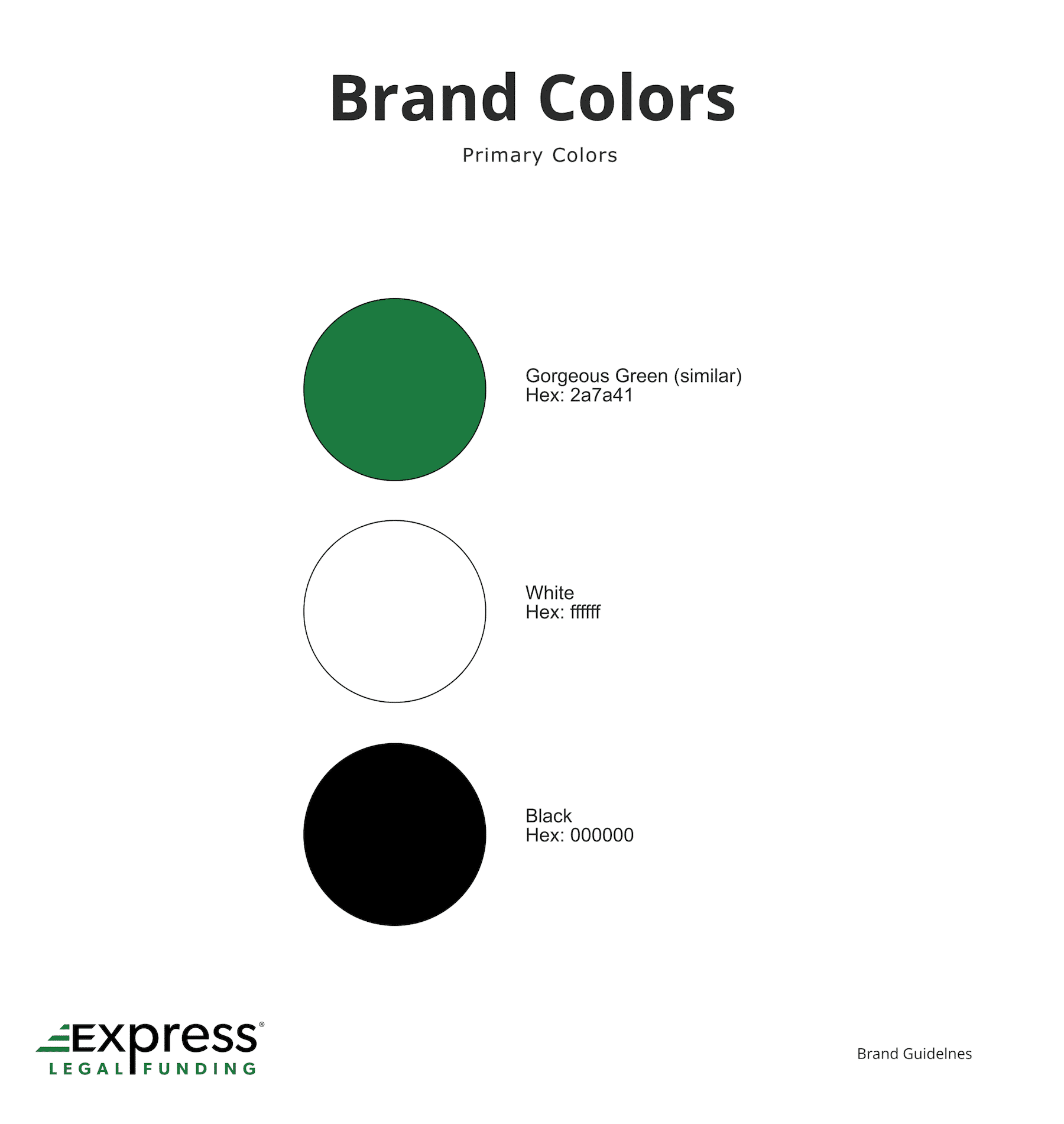 We appreciate you taking the time to review the brand guidelines for Express Legal Funding.
Brand Logo Use Permission
If you would like to request a high-resolution image file or Adobe Illustrator file of one or more of Express Legal Funding logos, you can email us at [email protected] to make that request to our media branding team.
Please include "Logo request" in the subject line. Please note approval and permission of use is not guaranteed.