Written by Aaron R. Winston
Last Updated: July 7, 2023 3:59pm CDT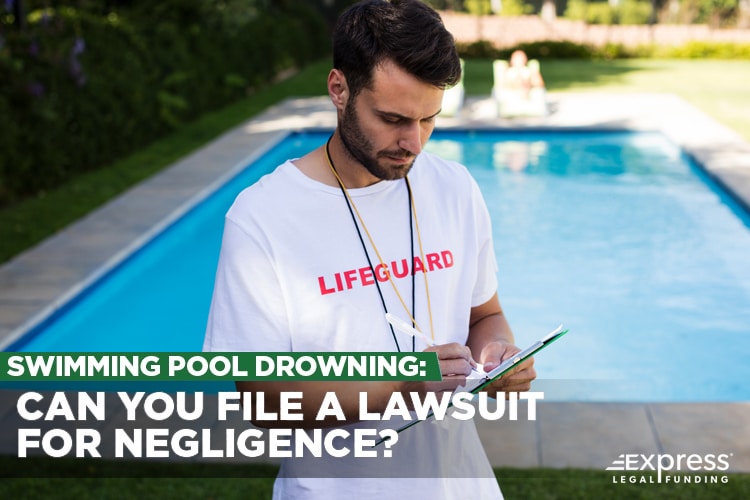 There is nothing more horrific or heartbreaking than the death of a loved one in a swimming pool drowning accident. It's even more complicated and painful when that death results from someone else's carelessness. When a tragedy of this nature affects us, it's mentally and emotionally devastating.
Bringing the person responsible to justice can often be a more complex process than it needs to be. However, this call for accountability is not something you have to do alone. After deciding to pursue damages and take matters into your own hands, an attorney will help you hold the persons in charge accountable for their actions.
If you are suffering from the loss of a loved one brought about by negligence, you might wonder how you can take matters into your own hands and ensure that justice is served for the one you have lost. With this article, we hope to provide some guidance on whether there is legal recourse for the negligent death of your loved one in this trying time.
What is Wrongful Death?
Tragically, the first thing we need to understand about cases like these is that there is a specific legal definition: wrongful death. Unfortunately, there is an abuse of the law in the country. However, the saving grace is that wrongful death lawsuits are a case type that is difficult to abuse since it has a precise definition.
Wrongful death is a concept that involves loss of life due to one or more factors directly in the control of another individual, intentional or otherwise.
The term "wrongful death" applies to a victim whose death resulted from accidental actions by the defendant. If it were a deliberate action, it would likely be considered criminal, such as murder. Insurance companies almost never voluntarily cover deliberate acts, so lawsuits would need to be filed.
Wrongful death includes cases of the victim passing due to negligence or error on the part of a medical practitioner or if the victim's death resulted from a vehicle or property left in an unsafe state that caused the injury.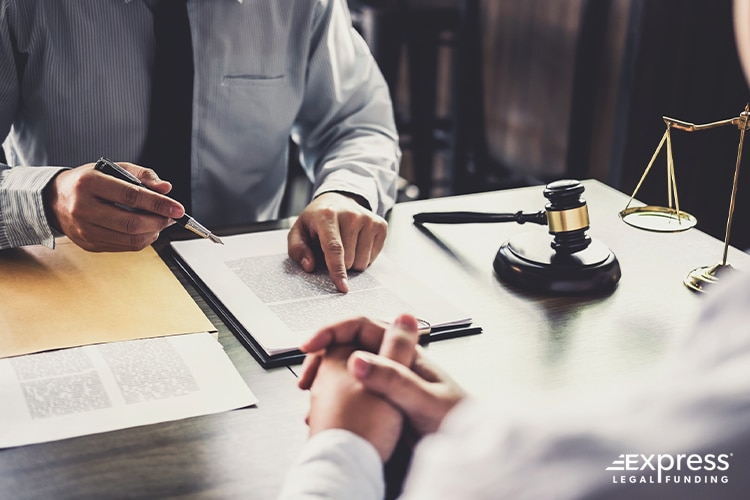 The question here is how we can extend wrongful death to drownings. The sad fact is that drowning accidents are the third leading cause of unintentional death or injury globally, with an estimated 360,000 deaths resulting from drownings annually.
These unintentional drowning deaths can result from the victim slipping and hitting their head, rendering them unconscious and unable to swim to the surface. It can also result from the victim not knowing how to swim after ending up in the deeper end of the swimming pool.
In more extreme cases, sometimes a swimming pool is covered up with one of the swimmers still inside and unable to escape. These scenarios could be defined as a case of wrongful death if the owner or manager could have avoided the circumstances with due diligence.
However, while the definition of "wrongful death" is crucial to hammer down before pursuing legal action against the individual responsible for your loss, there remains a more pressing question. Can you file a wrongful death claim for your loved one?
The reality is that it depends on your relationship with the victim of the water drowning accident. In every state, you can pursue a wrongful death claim for your spouse or children below the age of 18.
However, each state has its laws that dictate who can pursue claims. For example, some states will allow you to pursue a wrongful death claim for the death of your parent even if you are no longer financially dependent on them or living with them. In other states, this is impossible.
If you do fall under your state's laws for pursuing a wrongful death claim for your deceased loved one, your next question probably lies in where you should start.
In many states, you need to have been financially dependent on the victim regardless of biological or romantic affiliation. First, however, you will have to check if you qualify for a claim within your state unless you fall under the first few categories.
How Do You Retain a Wrongful Death Attorney?
The next step in your efforts to seek justice for your lost loved one is to retain the services of a law firm that practices in the area of wrongful death cases. This step is more important than you might realize since wrongful death claims become very complicated quickly.
Additionally, you probably will not be capable of navigating the complexities of the courtroom while reeling from the emotional strain of your loss. Fortunately, attorneys can perform this service for you and minimize the role you have to play in the courtroom.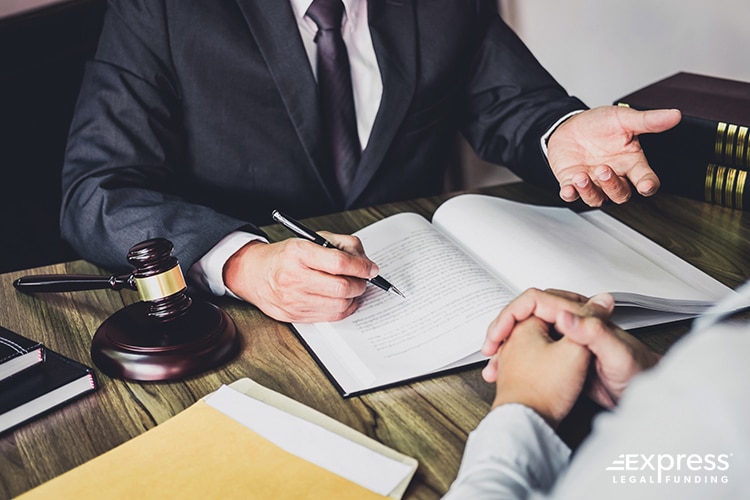 You will be responsible for explaining the tragic event to your attorney so that they might review the case and present it to the court, similar to when filing a claim with a personal injury attorney.
In this pursuit, you need to give your attorney any and all information you can about what precisely happened.
You will also need to provide a copy of your loved one's death certificate, birth certificate, and marriage license.
Also, you will need to give access to any other paperwork and provide any hard evidence you can, like photos or video footage, if at all possible.
Once you have given this information to your personal injury lawyer, they will guide you through the subsequent steps that need to be taken.
An attorney is your most significant resource to draw on when filing a wrongful death claim as they navigate the legal component on your behalf.
However, your attorney and law firm still have a difficult task ahead of them as they work to prove that the party responsible for the swimming pool is also accountable for the wrongful death of your loved one.
In addition to taking the stress off your shoulders, it gives you more insight into how the case progresses.
What Needs to Be Proven for Wrongful Death?
Once you have retained an attorney and provided them with all the information you can, they will gather as much evidence as they can find to prove the liability of the swimming pool owner or pool manager.
There's the matter of premises liability, whether it was a public pool or a private pool, a swimming pool or a hot tub, and whether or not you had permission to be there from the property owner.
There are many factors in these cases. What specifically needs to be demonstrated will vary depending on where, why, and how the swimming pool accident took place. A drowning lawsuit against a water park may look very different than one against homeowners.
Regardless of whether the pool is residential or commercial, if the right circumstances are proven, then the pool's owner or manager or even both will be held responsible for your tragic loss.
As we previously discussed, there are several potential causes for accidental death by drowning in a swimming pool, and it is one of the leading causes of death in the country.
However, to successfully file a wrongful death claim, you and your attorney need to prove that the circumstances leading to your loved one's passing are, to some degree, the fault of the swimming pool property owner's or manager's negligence.
Let us assume for a moment that the tragic event was the accidental swimming pool drowning of a minor.
If the victim were entering the swimming pool via a set of steps or a wall-mounted ladder leading from the pavement to the water, one would assume they are perfectly safe doing so–certainly, safer than jumping into the deep end of the water from the diving board.
However, if one of the rungs on the ladder is loose and wobbly, the swimmer's weight could cause it to dislodge and, to balance themselves, cause them to strike their head on the rim of the pool and render them unconscious.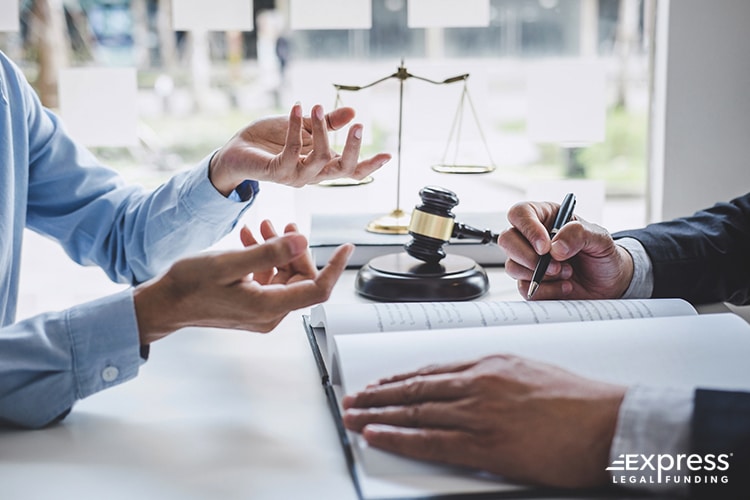 The duty of maintenance and swimming pool safety lies solely on the pool owner, especially when dealing with a commercial location.
They are responsible for ensuring the entirety of the swimming pool is safe, and there is no risk of a swimming pool injury, so a damaged ladder that has in no way been restricted or repaired is their responsibility.
If the unconscious swimmer drowns due to a brain injury as they enter the swimming pool, then it is likely that all that needs to be proven is that the ladder was damaged and that the facility neglected to resolve it.
Alternatively, suppose the same minor was running around the edge of the swimming pool despite warning signs being present and warnings from the lifeguard on duty.
In that case, any harm that comes to that child may not result from negligent supervision as the pool owner, and their employees made reasonable efforts to prevent the incident.
However, if the lifeguard fails to reasonably warn the young children and there are no warning signs, then you may be able to prove negligence through that avenue instead.
Safety equipment is legally required pool equipment in many states, including Texas. If there wasn't a ring buoy in the swimming pool area, you might have a negligence case.
In 2019, there was an incident involving 14-year-old Nabila Maazouz in Oregon, who was found to have died by drowning in her school's swimming pool that the owner had covered.
The incident occurred during swim practice when her coach instructed the entire swim team to swim underwater beneath the pool cover as it was being moved over the swimming pool.
The pool cover was too heavy for Maazouz to escape, and she was trapped under the surface in the deep end of the pool. Unfortunately, the coaches and team failed to notice her absence and left the pool, and Maazouz was discovered later that night.
Tragic as it is, Maazouz's death is a prime example of negligence on the part of an academic facility leading to the fatal drowning of a minor.
While we cannot provide examples of the clear evidence the Maazouz family's accident lawyer used to secure the outcome of the wrongful death claim, it shows that with the correct evidence that you can bring negligent entities to justice for the tragic loss of life.
So, should you ever suffer this tragedy yourself, take what solace you can in knowing that justice is not beyond reach.
What Damages Are Included in Wrongful Death?
When a wrongful death case is pursued, when holding the bringing the responsible party liable, you are awarded monetary damages that can be some semblance of justice when dealing with such tragic circumstances.
While you are not in this for financial gain and no amount of money can replace a loved one, the damages awarded can be helpful for the aftermath of your loss as specific considerations are made when the court calculates the value of your loved one to the best any jury can.
Several categories are taken into consideration for this exact purpose.
For one thing, the pain and suffering of the family are considered for the damages.
It is no secret that a drowning accident is an awful cause of death, and the victim's survivors who suffer it are left with that trauma.
This trauma is evaluated under the "survival" claim. This part of the claim considers the effects of this trauma would have had if the victim had survived. It also factors in the costs of the trauma long-term, including physical and psychological costs.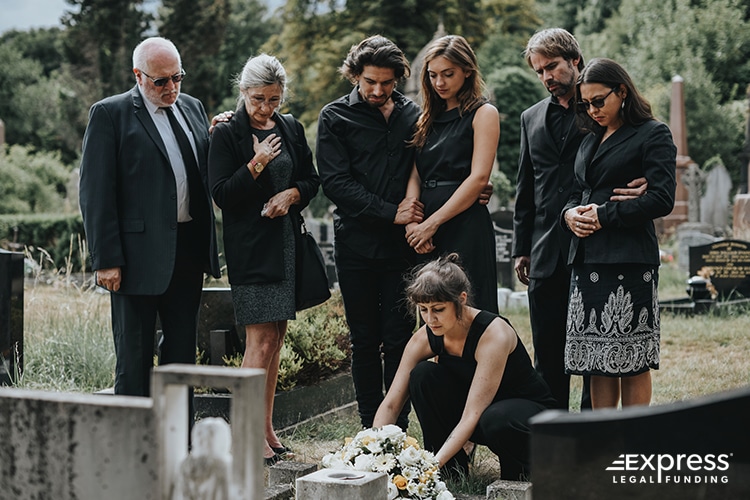 Other, less hypothetical considerations are made for the damages, such as the cost of the funeral and burial, the loss of love and companionship, loss of care, loss of nurturing, and loss of consortium.
All of these are factored into the damages awarded following this tragic loss of life and love.
However, we are aware that the financial aspect of these affairs is not your primary concern. Your goal is to see that those responsible for this significant loss are held liable for their negligence.
Swimming Pool Drowning Accident Settlements
Losing someone you love due to negligence is an unfortunate and unthinkable occurrence. It is made even more painful when those responsible fight to deny wrongdoing.
However, you are entitled to bring the responsible party to justice through a court of law by filing a wrongful death claim against the responsible party.
Of course, there may be limitations based on your state, and an attorney will need to determine the extent to which monetary damages can be recovered when reviewing your case.
While there is certainly some confusion over whether or not pursuing a lawsuit for a tragedy of this nature is possible, we hope that this makes it very clear that you are well within your rights to seek justice.
That's why we recommend you contact a wrongful death law firm for a free consultation.
Express Legal Funding has been there to financially support the survivors of wrongful death victims.
We are a company that can provide them with pre-settlement funding so they can access the money to pay their bills while their wrongful death cases are pending to ease their adjustments to the next stages of their lives.
Aaron Winston is the Strategy Director of Express Legal Funding. As "The Legal Funding Expert," Aaron has more than ten years of experience in the consumer finance industry. Most of which was as a consultant to a top financial advisory firm, managing 400+ million USD in client wealth. He is recognized as an expert author and researcher across multiple SEO industries.
Aaron Winston earned his title "The Legal Funding Expert" through authoritative articles and blog posts about legal funding. He specializes in expert content writing for pre-settlement funding and law firm blogs.
Each month, tens of thousands of web visitors read his articles and posts. Aaron's thoroughly researched guides are among the most-read lawsuit funding articles over the past year.
As Strategy Director of Express Legal Funding, Aaron has devoted thousands of hours to advocating for the consumer. His "it factor" is that he is a tireless and inventive thought leader who has made great strides by conveying his legal knowledge and diverse expertise to the public. More clients and lawyers understand the facts about pre-settlement funding because of Aaron's legal and financial service SEO mastery.
Aaron Winston is the author of A Word For The Wise. A Warning For The Stupid. Canons of Conduct, which is a book in poetry format. It consists of 35 unique canons. The book was published in 2023.
He keeps an academic approach to business that improves the consumer's well-being. In early 2022, Aaron gained the Search Engine Optimization and the Google Ads LinkedIn skills assessment badges. He placed in the top 5% of those who took the SEO skills test assessment.
Aaron's company slogans and lawsuit funding company name are registered trademarks of the United States Patent and Trademark Office. He has gained positive notoriety via interviews and case studies, which are a byproduct of his successes. Aaron R. Winston was featured in a smith.ai interview (2021) and a company growth case study (2022).
In 2023, Aaron and Express Legal Funding received accolades in a leading SEO author case study performed by the leading professionals at WordLift. The in-depth data presented in the pre-settlement funding SEO case study demonstrate why Aaron Winston maintains a high-author E-E-A-T. His original writing and helpful content continue to achieve unprecedented success and stand in their own class.
Aaron was born in Lubbock, TX, where he spent the first eight years of his life. Aaron attended Akiba Academy of Dallas, TX.