Written by Aaron R. Winston
Last Updated: August 15, 2023 10:18am CDT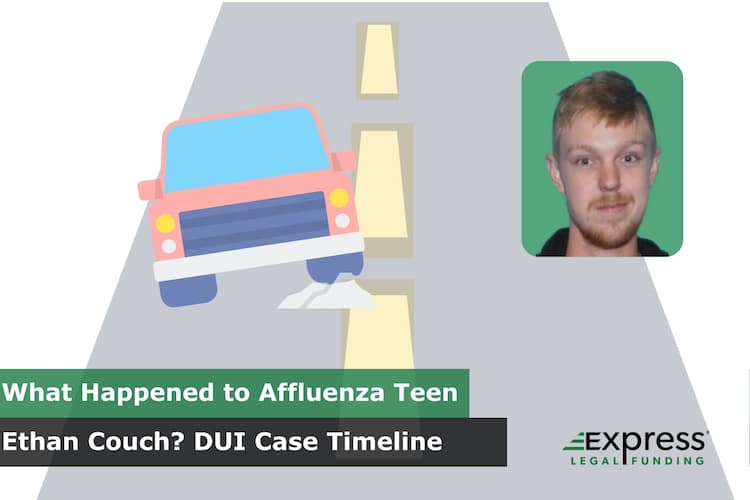 Ethan Couch (affluenza teen) is a name that has become infamous in American pop culture for his experience with the US justice system.
Now 26, he first became a sensation ten years ago when he killed four people as a teenager (16 years old at the time) and injured nine others in a drunk-driving crash in June 2013.
More notably, with the help of his legal team, he then avoided jail time by using the controversial and novel "affluenza" defense.
So let's rewind and recap the DUI crash timeline that starts with the Ethan Couch underage drinking incidents in early 2013.
"Affluenza Teen" Ethan Couch
The fatal DUI car accident in 2013 was only the first big highlight on the "affluenza teen timeline," as many controversial and even wild events unfolded for Ethan Couch and his mother in the years to come.
In this article, we will focus on the Ethan Couch timeline, the legal cases, and the punishments. Let's define what affluenza means and why Ethan Couch was called the "Affluenza Teen."
What is Affluenza?
Affluenza is a term that refers to a pseudoscience psychological condition that only affects wealthy people.
The symptoms are a lack of moral responsibility and empathy that some wealthy people may suffer due to their privileged upbringing and financially well-off lifestyle. Affluenza is the take-off of the words influenza and affluent.
It is used as a term to bash consumerism, as to say consumerism is a contagion that spreads mental health issues from person to person, like the flu. However, there is no proof of this.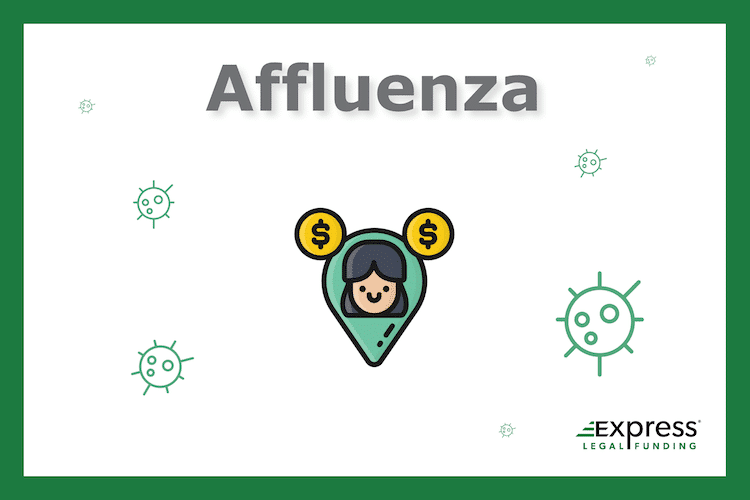 Ethan Couch's Case for Affluenza
When it came to Ethan Couch, his lawyers argued he suffered from Affluenza, and that is why he got into trouble and caused the DUI accident, as his parents were too indulgent and didn't care about him. The lawyers said that Couch needed help, not punishment.
In a sense, his defense attorneys were saying the DUI crash was not his fault, as he had Affluenza.
Now as we continue this article, we will provide a comprehensive look at Couch's DUI case timeline, from the night of the crash to his recent arrest for violating his probation.
Also, we include the charges brought against and criminal convictions of Ethan Couch's parents, Fred and Tonya, in the timeline.
Over the next several years following the fatal DUI car crash, they demonstrated the basis of the Affluenza argument.
Ethan Couch's Privileged Upbringing
Who is Ethan Couch? Ethan Couch was born Ethan Anthony Couch, in Tarrant County, Texas, on April 11, 1997 (age 26), to Fred and Tonya Couch.
Fred Anthony Couch, his father, owned Cleburne Metal Works, a successful metal roofing company that he founded in 1987.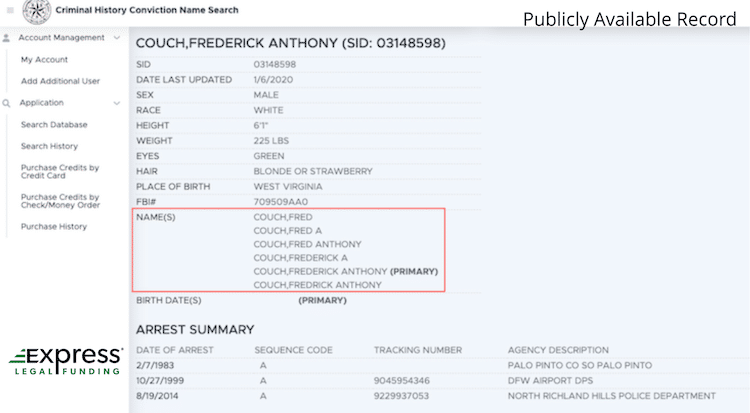 Ethan grew up in Burleson (a suburb of Fort Worth), Texas, and in contrast to the area, his family raised him in a wealthy and permissive environment, where he had access to alcohol, drugs, and cars from an early age.
His parents were often absent or indulgent and did not set any boundaries or consequences for his behavior, including his dad demonstrating a sentiment of being above the law.
Ethan had several run-ins with the with the law before the DUI incident, such as stealing beer from a store, driving with a suspended license, and possessing a fake ID.
Previous Incidents Involving Couch and His Family
February 2013: four months before the underage DUI incident, Ethan Couch was cited for "minor in the consumption and possession of alcohol" after he was found urinating in a Dollar General parking lot with a bottle of Grey Goose, Miller Lite, and a naked 14-year-old girl passed out in his mother's F-150 pickup.
He was told to go to a program to learn about alcohol and do community service, but he did neither. In the decades before the DUI crash, Couch's parents also got in trouble with the law for theft, avoiding arrest, assault, and not paying taxes.
June 15, 2013: The Deadly Crash That Kills Four
On the night of June 15, 2013, 16-year-old Ethan Couch and his friends stole beer from a Walmart store and went to a party at his parents' house in Burleson, Texas.
Ethan drove his father's Ford F-350 pickup truck with seven passengers to another party, driving 70 mph in a 40 mph zone.
He crashed into a group of people who were helping a woman whose Mercury Mountaineer (a mid-size SUV) had broken down on the side of the road. Ethan Couch's blood alcohol level was 0.24 percent.
That is three times the legal limit for adults in Texas behind the wheel of a motor vehicle. He also tested positive for traces of marijuana and Valium (illegal without a prescription) in his system.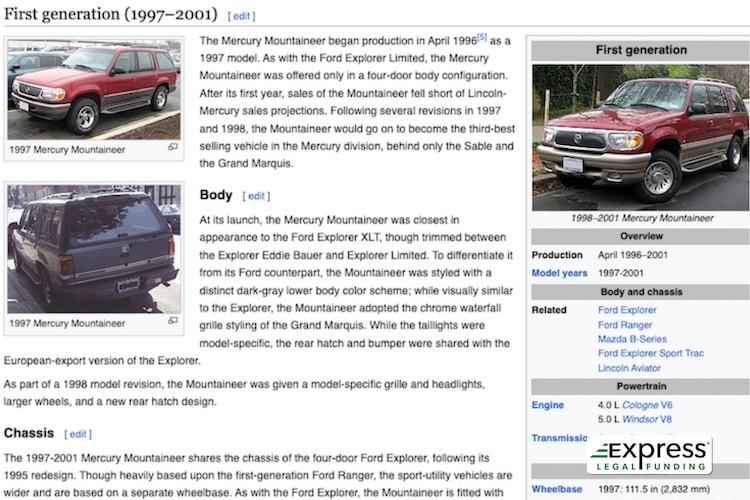 Sadly Ethan Couch Killed Four People in the Car Accident:
Breanna Mitchell, the driver of the stranded car – 24 years old
Hollie Boyles, who lived nearby and came out to help with the stranded vehicle – 52 years old
Shelby Boyles, the daughter of Hollie Boyles, also came out to assist the stranded vehicle – 21 years old
Brian Jennings, a youth pastor, who was driving by and stopped to assist – 41 years old
Couch also injured nine others, including two passengers who were thrown from the truck and suffered severe traumatic brain injuries and permanent damage.
September – November 2013: Civil Lawsuits Filed by Victims' Families
In total, seven lawsuits were filed by the victims' families against Ethan Couch and his parents in civil court to get money for their losses and injuries. Five of the seven civil lawsuits were filed between the months of September and November 2013.
Cleburne Metal Works, Fred Couch's company, was also included as a defendant as it owned the Ford F-350 Ethan Couch drove in the DUI car crash.
The Ethan Couch Victims, On Behalf of the Families, File Civil Suits:
Hollie Boyles
Shelby Boyles
Breanna Mitchell
Brian Jennings
Sergio Molina
Lucas McConnell
Pre-settlement Funding for Wrongful Death and Personal Injury Cases
Wrongful death lawsuits and personal injury claims, such as with these DUI car accident cases, can qualify for pre-settlement funding while the plaintiffs wait for their civil suits to be settled or won.
The money that companies like Express Legal Funding can advance to plaintiff clients is able to be used to help with personal expenses and unexpected medical costs resulting from an accident that was someone else's fault.
December 10, 2013: The Trial
Ethan Couch was charged as a minor with four counts of manslaughter and two counts of intoxication assault. He entered a guilty plea, as there was little question of whether he caused the DUI car accident.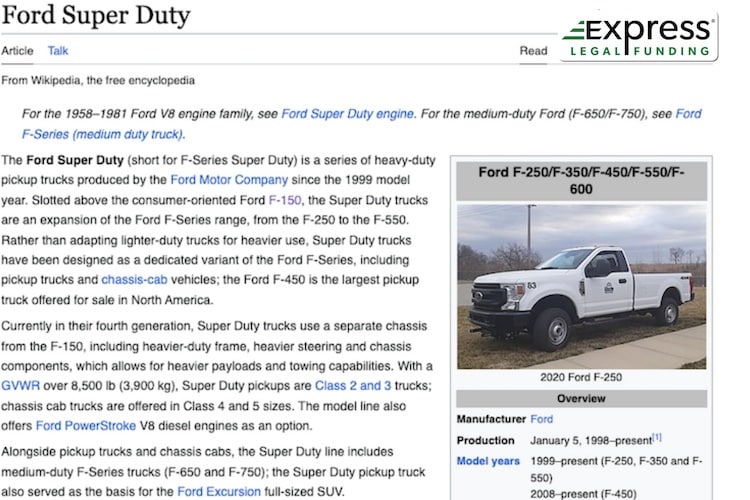 Initially, the District Attorneys wanted to try Couch as an adult, meaning he could have gotten up to 20 years in prison. However, he was tried as a minor, which could bring a lesser maximum sentence.
The maximum sentence for juveniles in Texas for the charges Ethan Couch faced is a max of 10 years of probation and rehabilitation, which allows for a punishment that avoids prison time altogether.
During the court hearing (no jury), his lawyers argued that he was not responsible for his actions because he suffered from "affluenza," a term popularized by a Bedford, Texas psychologist G. Dick Miller, who testified as an expert witness for the defense.
Dr. Miller claimed that Couch was a victim of his wealthy parents' indulgence and negligence and that he had never learned to distinguish right from wrong or face the consequences of his behavior.
Whereas the prosecution argued the opposite, that Ethan Couch was a spoiled brat who knew exactly what he was doing and showed no remorse.
They presented evidence that Couch had a history of alcohol and drug abuse and previous run-ins with the law for theft and driving without a license.
February 6, 2014: Judge Jean Boyd's Closed Hearing
The judge presiding over the criminal case, Jean Boyd, had a closed hearing (removed the media) during which she agreed with Couch's defense.
In addition to the 10 years of probation, she ordered him to go to a long-term residential treatment center. (Although she did not specify any requirements regarding the duration of which Ethan Couch was required to stay at a rehab and treatment center).
She also banned him from driving, drinking alcohol, or using drugs during his probation period.
Judge Jean Boyd said that her decision was influenced by her belief that Couch would not receive proper treatment in prison and would have a better chance of rehabilitation in a therapeutic environment.
The "Affluenza Teen's" light sentence sparked public outrage and criticism from the victims' families, who felt that Couch had gotten away with murder.
The term "affluenza" became widely known and ridiculed to excuse wealthy criminals from accountability.
March 2014: Civil Lawsuit Settlements
Ethan Couch's parents reached settlement agreements with several of the civil plaintiffs. Most amounts were undisclosed.
Isaiah McLaughlin received a settlement worth about $114,000.00 to compensate him for his injuries. The money was to be divided into multiple payments.
May 2014: Sergio E Molina Receives $2,000,000.00 Settlement
Sergio E Molina, the most critically injured victim in the Ethan Couch DUI car crash, settled for about $2,000,000.00 in settlement money out of court. Fred and Tonya Couch agreed to pay over $1,000,000.00 in cash.
October 2014: Lucas McConnell – Last Civil Lawsuit Settlement
Lucas McConnell, the injured victim of the last civil suit, settled out of court with the Couch parents for a $60,000.00 settlement amount to be paid out as an annuity for future college payments. Lucas McConnell's parents say he was doing well in school.
December 2, 2015: The Probation Violation
Almost exactly two years after his sentencing, Couch's probation came under scrutiny after a video surfaced online showing him playing beer pong at a party with fellow teenagers.
Although not explicit, the video appeared to intimate Couch violated the terms of his probation by consuming alcohol.
However, it was unclear if he drank any beer or was just present at the party and playing the traditional drinking game.
Soon after, his probation officer tried to contact him but could not reach him or his mother to clarify.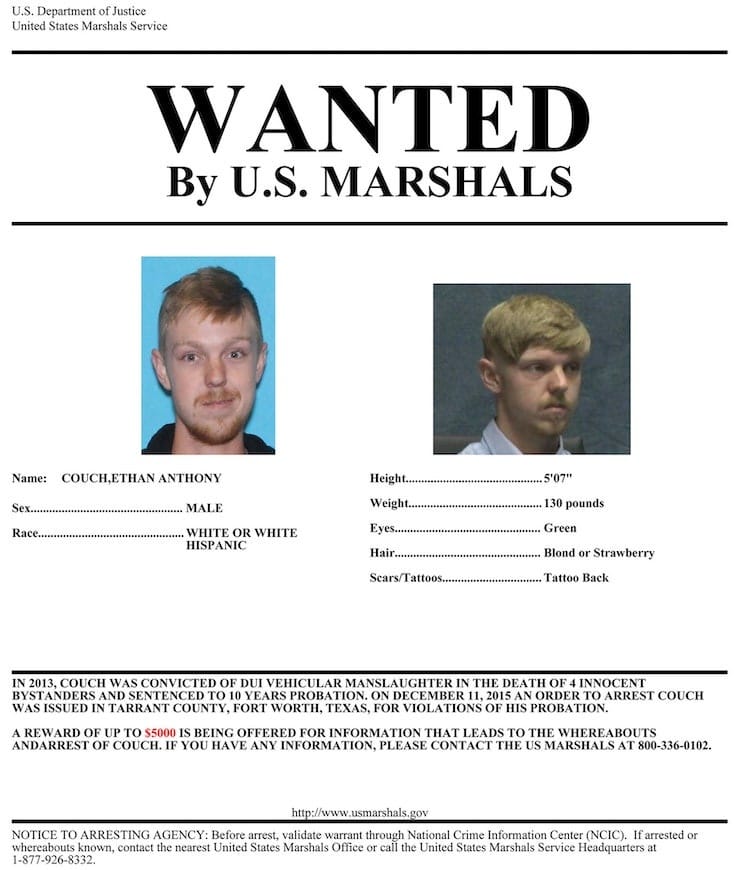 December 11, 2015: The Disappearance
Ethan and his mother, Tonya Couch, went missing after failing to attend a scheduled meeting with his probation officer.
They were suspected of fleeing the country to avoid the consequences of a possible probation violation by Ethan, who had been seen in the now-viral leaked video allegedly drinking alcohol at a party.
Over the next two weeks, the story of the "Affluenza Teen" was increasingly thrust into the spotlight as people wondered where he had run to. However, authorities ultimately located Ethan Couch and his mother, Tonya.
December 28, 2015: Caught Near Puerto Vallarta, Mexico
The "Affluenza mom" and son criminal duo were captured on December 28, 2015, near Puerto Vallarta, Mexico, after authorities tracked them down by tracing a phone call they made to order pizza.
In addition to Ethan Couch's arrest warrant for violating the terms of his probation, a warrant was issued for the arrest of his mother, Tonya, as she was suspected of laundering money and preventing the capture of a criminal.
They were handed over to US Marshalls separately and extradited back to the United States. Ethan Couch faced new charges, and his mother faced up to 10 years in prison for her alleged crimes.
January 29, 2016: The Sentencing
After his probation violation and returning from Mexico, Ethan Couch was transferred to adult court and sentenced to 720 days in jail, 180 days for each of the four people he killed in the crash.
He also had to abide by the terms of his probation, which included not drinking alcohol, using drugs, or driving.
His lawyers appealed the sentence, arguing it was too harsh and violated his due process rights. They claimed that he should have been given a hearing before being moved to adult court and that the judge had no authority to impose consecutive jail terms.
April 11, 2016: The Appeal
The Texas Supreme Court denied Ethan Couch's appeal and upheld his jail sentence. The court ruled that he had waived his right to a hearing when he fled to Mexico and that the judge had the discretion to order consecutive jail terms as a condition of his probation.
December 14, 2016: Fred Couch Gets 1 Year Probation
Fred Couch, the father of the "Affluenza Teen," receives a 1 year probation sentence for impersonating a peace officer.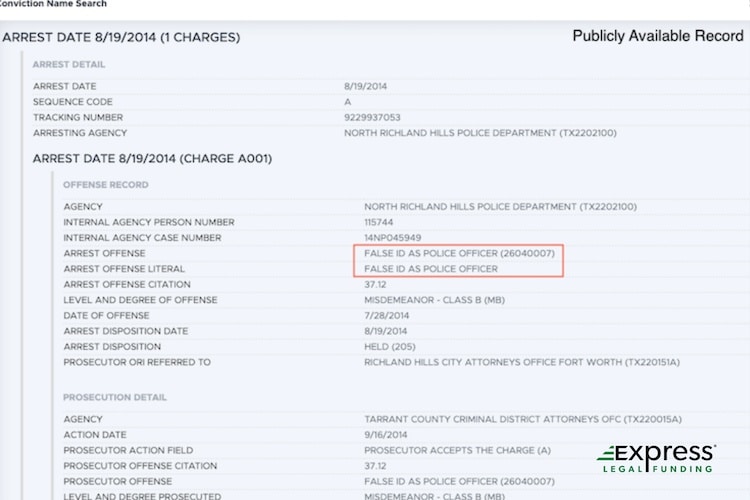 May 31, 2017: The Release
The "Affluenza Teen" was released from jail after serving nearly the full two years of his sentence. Once released, he stayed under close watch and had to wear an ankle monitor and a device that could tell if he had been drinking.
He also had to attend counseling and perform community service.
Meanwhile, Tonya Couch was still in jail on allegations of money laundering and preventing the capture of a criminal.
Money laundering is a severe nonviolent crime involving the "cleaning of money" gained illegally by inserting the most often cash profits into legitimate businesses to hide their true origins and enable the funds to be used without detection.
In 2016, she was granted bail and released. Still, she was arrested again in 2017 for violating the terms of her bond by drinking alcohol and possessing a firearm.
February 13, 2018: The Guilty Plea
Tonya Couch pleaded guilty to hindering the apprehension of a felon and money laundering. She admitted that she helped her son flee to Mexico and used $30,000 from her bank account to finance their escape.
She faced up to 10 years in prison for each charge. Still, she agreed to a plea deal that recommended a sentence of two years for hindering apprehension and six months for money laundering.
April 13, 2018: The Verdict
Tonya Couch was sentenced to five years in prison for hindering the apprehension of a felon and six months for money laundering. The sentences were set to run concurrently, meaning she would serve five years behind bars.
The judge said he considered Tonya's lack of remorse and her role in enabling her son's behavior aggravating factors.
He also ordered her to pay $27,911 in restitution to the state of Texas for the cost of extraditing them from Mexico back to the US.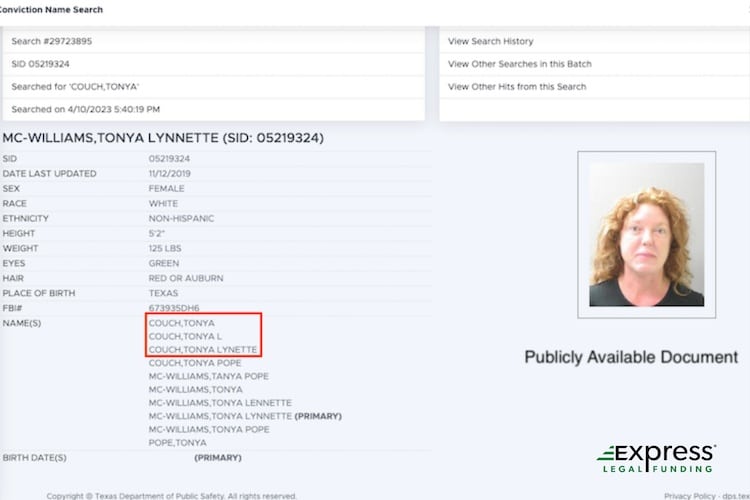 March 18, 2019: GPS Ankle Monitor Removed
Ethan Couch had the terms of his probation lightened, as he was no longer required to wear the GPS ankle monitor. However, the other terms of his 10 year probation sentence were not lifted.
July 23, 2019: Fred Couch, Felony Family Violence Charge
Fred Couch was arrested for allegedly choking his girlfriend and charged with felony family violence. His girlfriend said that the incident occurred on July 14, 2019, in Fort Worth and began with her questioning Fred about his son, Ethan Couch's curfew.
The situation dramatically devolved when the couple got home as she reportedly began screaming at him, and he started to film her on his phone.
Upon Fred's girlfriend objecting to the video recording and trying to grab the phone, she claims he choked her to the point of causing her to gasp for air.
September 24, 2020: Tonya Couch Granted Parole
Tonya Couch was granted parole after serving less than three years of her sentence. She was released from prison on October 16, 2020, and placed under supervision until February 2023.
She had to follow several parole conditions, such as reporting to a parole officer, undergoing drug testing, and staying away from alcohol and firearms. She also had to pay $3,118 in fees and fines.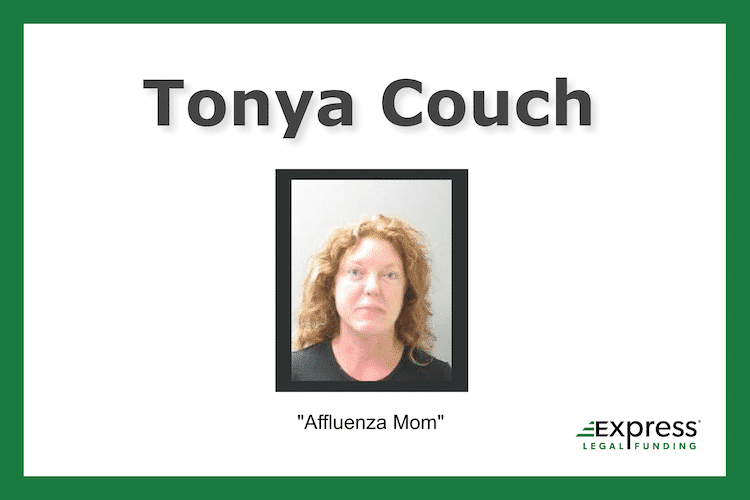 December 11, 2020: The Anniversary
Five years after Ethan Couch and his mother went on the run and fled to Mexico, the victims' families and the public still remembered the tragedy and the injustice that followed.
Some people were angry and upset that the US legal system did not treat them harshly.
Others said they hoped that Ethan had learned from his mistakes and would not repeat them.
He remained on probation until February 2024 and had not violated its terms since his release from jail in 2017.
The Legal Proceedings of Ethan Couch DUI Case
The case of Ethan Couch is a controversial example of how wealth, privilege, and psychological testimony can affect the legal system. Let us discuss the key aspects of the DUI case.
After a drunk driving incident on June 15, 2013, in which he struck a group of people, killing four and wounding nine, Couch was charged with four counts of intoxication, manslaughter, and two counts of intoxication assault.
With a BAC of 0.24, three times the limit for adults in Texas, he was arrested at age 16.
Valium and marijuana were also found in his system at low levels. If he had been tried as an adult, he could have gotten up to 20 years in prison.
Although the maximum sentence in juvenile court is 10 years of probation, his case was heard there.
Ethan Couch's Lack of Responsibility
He first said he wasn't responsible for what happened because he had "affluenza," a term made up by a psychologist who testified on his behalf.
The psychologist argued that Couch was a product of his wealthy and permissive parents, who never set boundaries or consequences for him, and that he had a diminished sense of right and wrong.
The expert also said Couch needed treatment instead of jail time and suggested a California treatment center costing $450,000 yearly.
The Controversy Surrounding the Defense's Use of "Affluenza."
The defense's use of "affluenza" as a mitigating factor angered the public, the media, the families of the victims, and people who work to stop drunk driving.
Many people thought it was a clear attempt to avoid justice and take advantage of the system by using money and power to cover up criminal behavior.
Additionally, some have questioned the reliability and morality of the psychological diagnosis, which neither the American Psychiatric Association nor the Diagnostic and Statistical Manual of Mental Disorders (DSM-5) recognizes.
Some critics also said that Ethan Couch's case showed how the criminal justice system is unfair because of racial and economic differences.
They pointed out that defendants who were less wealthy or from minority groups would not have been given such a light sentence.
Sentencing and Probation Terms
Despite the prosecution's request for 20 years in prison, Judge Jean Hudson Boyd sentenced Ethan Couch to 10 years of probation. She ordered him to undergo therapy at a long-term inpatient facility.
The judge said that she believed that Couch would not receive the necessary treatment in prison and that probation would give him a chance to reform.
The judge also put Couch on probation with several rules, such as not drinking or using drugs, attending school every day, doing community service, wearing a GPS monitor, and keeping to a curfew.
Violations of Probation and Subsequent Legal Issues
Ethan Couch violated several terms of his probation over the years, leading to further legal troubles.
In December 2015, a video surfaced online showing Couch playing beer pong at a party, which violated his ban on alcohol consumption.
Fearing he would face jail time for the violation, Couch and his mother fled to Mexico, where they were later captured and deported back to Texas.
In April 2016, Couch's case was transferred to adult court, where he was sentenced to 720 days in jail for violating his probation. He was released in April 2018 after serving nearly two years.
In January 2020, Couch was arrested again for allegedly testing positive for THC on a drug test patch, violating his drug use ban. He was released a day later, pending an investigation into whether the positive test result came from illegal marijuana or cannabidiol oil.
The Public Response to the Case
The public response to Ethan Couch's case was largely negative and skeptical. Many people felt that he got away with murder and that his sentence was too lenient and unfair.
Some of the victims' families sued Couch and his parents for damages, and some reached settlements out of court.
Others showed their anger and frustration on social media and petitions, calling for Couch to be tried as an adult and get a harsher punishment.
Some also criticized the judge who presided over the case, Jean Boyd, who retired shortly after the sentencing.
Media Coverage of the "Affluenza Teen" Case
The media coverage of the case was extensive and sensationalized. The term "affluenza" became widely used and mocked, implying that being rich was a valid excuse for committing crimes.
The media also focused on Couch's lavish lifestyle and lack of remorse. For example, Ethan Couch's lawyers later denied that his therapy involved staying at a luxury resort in California.
"Profoundly Dysfunctional" Family
Some news was wrong or didn't tell the whole story, as they rarely mentioned details about his "profoundly dysfunctional" family during his formative years.
Few media outlets or newspapers even quote Dr. G. Dick Miller as saying Tonya Couch referred to Ethan as her "protector" or how Ethan slept most nights in a separate bed that his mother moved into her room.
The media also kept track of his other probation violations, like when he ran away with his mother to Mexico in 2015 and tested positive for drugs in 2016.
Criticisms of the Legal System and Ethan Couch's Sentence.
The legal system and Ethan Couch's sentence were widely criticized for being unjust and biased.
Many legal experts and commentators argued that Couch's case was an example of how the justice system favors the rich and powerful over the poor and marginalized.
Critics pointed out that Couch's defense team could hire expensive lawyers and experts who used dubious psychological arguments to sway the judge.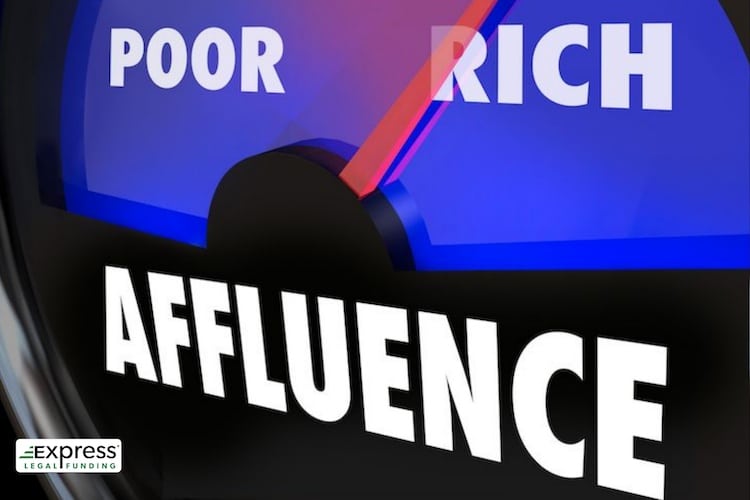 They also said that Couch's sentence didn't fit with other cases, where defendants with less money or darker skin got harsher sentences for smaller crimes.
Additionally, they questioned whether probation and therapy were the right way to help someone who had done something as bad as murder get better.
Social Commentary on Wealth and Privilege in the Justice System.
The case of Ethan Couch also sparked a lot of social commentary on wealth and privilege in the justice system.
Many people saw Couch's case as a symbol of how the wealthy elite can manipulate the law to their advantage and escape accountability for their actions.
They also saw it as a reflection of how society values money over human lives and how it enables a culture of entitlement and irresponsibility among the rich.
Some also drew parallels between Couch's case and other issues, such as racial discrimination, economic inequality, corporate corruption, and political influence in the justice system.
Final Thoughts on the Ethan Couch Case
The case of Ethan Couch, the so-called "affluenza teen," has been one of the past decade's most controversial and shocking stories.
Couch has been in and out of the news for all the wrong reasons.
Beginning with the 2013 drunk driving accident that killed four people and injured nine others, his lenient sentence of 10 years of probation and rehab, subsequent violations, and his recent arrest for testing positive for THC in 2020.
It has raised many questions about the justice system, the role of wealth and privilege, the impact of parental influence, and the responsibility of young offenders.
It has also angered the public, the media, the families of the victims, and legal experts, encouraging discussion.
Ethan Couch is on Probation Until 2024
Where is Ethan Couch now in 2023? The case is not over yet, as Couch still faces legal challenges and potential consequences for his actions today. Ethan Couch is currently on probation until 2024.
He has to follow strict rules, like wearing an ankle monitor, counseling, community service, and staying away from drugs and alcohol.
The DUI case of Ethan Couch is tragic and complex, with no easy answers or solutions. It has exposed the flaws and challenges of the justice system and the human nature of the offender and victims.
It has taught us valuable lessons about accountability, compassion, forgiveness, and justice. Moreover, it is a case that we should not forget or ignore but instead learn from and improve upon.
We hope you found this a helpful case timeline article from your team at Express Legal Funding. We are located in the Dallas-Fort Worth area and are experienced in providing clients with pre-settlement funding in Tarrant County.
Strategy Director and Author Aaron Winston has been following the Ethan Couch "Affluenza Teen" story locally since June 2013.