Written by Aaron R. Winston
Last Updated: June 13, 2023 3:53pm CDT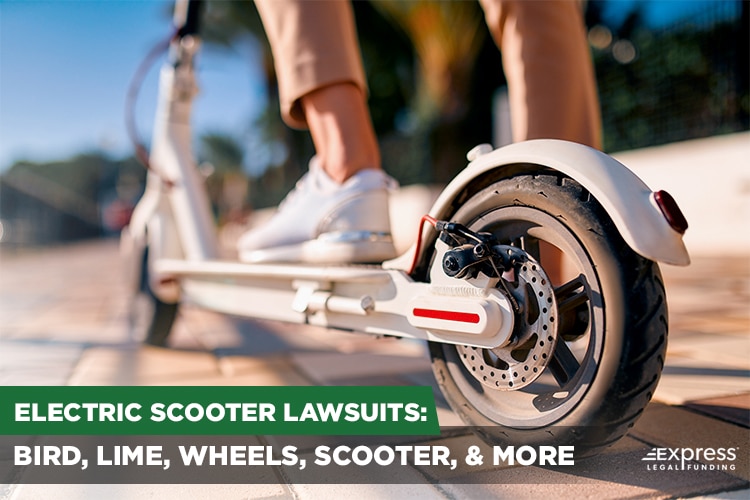 It is increasingly common for people to be involved in motor vehicle collisions due to the increased number of cars on the road and increased drug and alcohol use while driving. These collisions have generated a surge in lawsuits designed to help the victims of these collisions recover financially.
While these can lawsuits can be highly effective, they are generally limited to accident collisions involving traditional motor vehicles such as cars, trucks, and motorcycles.
The limitations of what defines a viable road accident lawsuit are becoming more of an issue than ever before, as people are using alternative transportation methods that pose a risk of injury, specifically electric scooters and e-bikes.
Motorized e-scooters have seen a surge in popularity as a means of short-distance travel for people without access to a car. They allow for rapid short-range transportation and are more affordable to purchase than the average car.
Although electric scooters cost less than a car, they are still expensive and often do not make practical sense to own.
As a result of the relatively high expense associated with buying motorized scooters, several e-scooter companies have entered the market with their focus on renting them out to customers, which share a lot of similarities to that of rideshare mainstays, Uber and Lyft.
The two largest e-scooter companies are Bird and Lime.
Unlike Uber and Lyft, rent-a-scooter companies are not reliant on hiring drivers to pick up their passengers. Instead, customers can use Bird's GPS location feature to locate an available scooter near them and pay to use it by downloading and using an app on their smartphone.
Companies like Bird and Lime make it easy for their customers to access their dockless scooters via GPS on each brand's smartphone application and charge customers based on specific variables.
The dockless feature is unlike that of CitiBikes, which, although it also uses an app, Citibike requires you to return your rental to a dock, as seen in the photo below.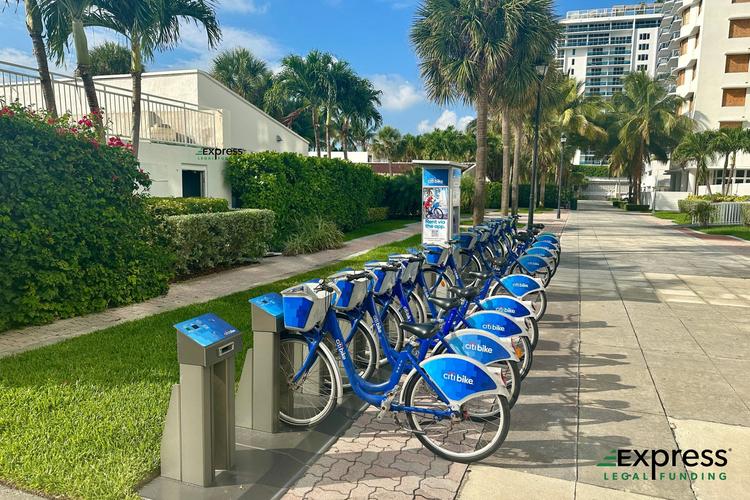 Unfortunately, e-scooters are not immune to damage or failure and can injure the rider if the proper care is not exercised. This has led to many accidents and a handful of lawsuits against these companies.
How Do Rent-a-Scooter Services Work?
For many people, the idea of renting a scooter to navigate your city might seem counterintuitive, considering they cannot compete with cars and motorcycles, which can travel faster and greater distances.
However, despite their limitations, having access to rent-a-scooters can make a crucial difference depending on where you live and your financial situation.
With inflation at the gas pump and the current scarcity of used cars, vehicle ownership has become increasingly cost-prohibitive and impractical for many people.
Additionally, e-scooters are also popular among the climate-conscious who prefer traveling without burning fossil fuels. Scooter rental services identify and promote these concepts, especially in densely populated areas.
With the growing e-scooter market, most major scooter rental services now offer other vehicle types, such as e-bikes (electric bicycles) and manual scooters (not powered), as exercise options for health enthusiasts and athletes.
Scooter rental services have become a potentially profitable business model. On average, a small, locally owned, and run scooter rental service can earn around $120,000.00 annually.
Top E-Scooter Rental Companies [2023]
Lime
Bird
Spin
Ofo
Uber (Lime scooters)
Lyft
Veo
Skip
National brands like Bird and Lime earn hundreds of millions of dollars in gross revenue annually. Between Bird and Lime, the companies earned nearly a billion dollars last year.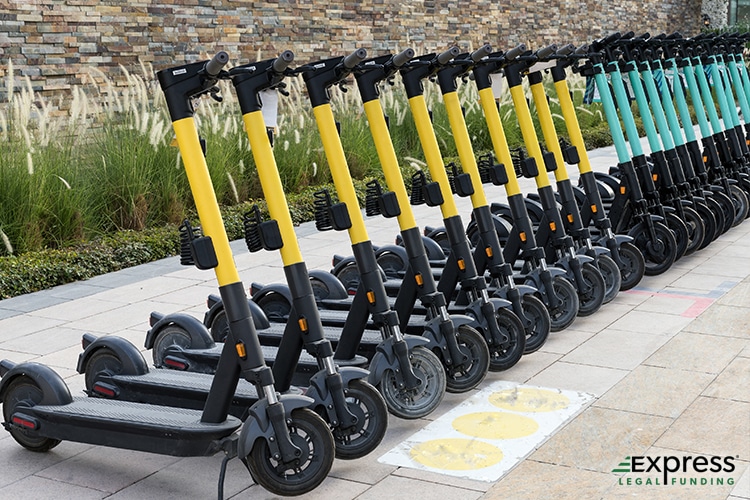 The scooter services are relatively easy to use as long as you are adept at using a smartphone app and have the physical skill necessary to maintain your balance.
Every major scooter rental service has an accompanying mobile application that customers can download for free on their phones.
Once the app has been installed, it is a simple matter of creating an account and tying credit card information to your profile. From there, you can rent any nearby scooter or bicycle associated with your brand of choice.
The cost starts very low since most only charge a small amount to gain access to the scooter itself.
Most scooter rental services make their money from people riding the scooters since they charge based on the duration of the ride (how long the person renting the e-scooter has it in their possession).
A similar principle applies to rideshare services like Uber, which primarily bases the price on how far the driver takes you.
What is the Average E-Scooter Trip Duration?
A survey study by the Seattle Department of Transportation (SDOT) reported that the average e-scooter trip duration is 15 minutes, going an average distance of 1.4 miles, and on average, costs the rider on average $6.63 per electric scooter trip.
How Much Does it Cost to Rent an E-Scooter?
Each scooter rental and scooter-sharing company has a different price point, but the general concept can be summarized as follows:
Lime Scooters
Lime Scooters (Neutron Holdings. Inc.), founded in San Francisco, California, is considered to be very affordable since they typically only charge $1.00 to unlock the scooter or bicycle. Afterward, the Lime app charges an additional $0.15 for every minute you ride it. (The per-minute cost varies in some states. For example, the price is $0.39 per minute for Lime scooters in Chicago.)
The Lime #RideGreen iOS app is highly rated on the Apple Appstore with an average of 4.9 stars based on 1.8 million customer reviews.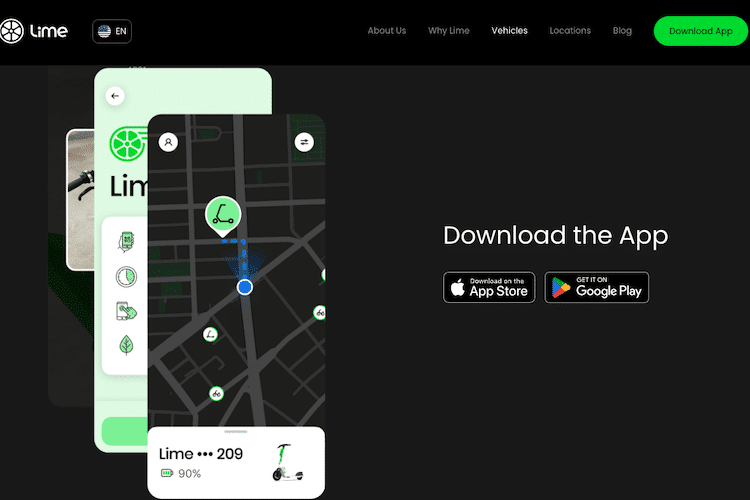 Bird Scooters
Bird Scooters (Bird Rides, Inc.) was created one year after Lime and first launched in Santa Monica and Los Angeles, California. They are considered Lime's main rival.
Like Lime, Bird charges $1.00 to unlock the scooter and an additional per-minute fee for the rest of the ride. Bird's ride cost ranges between $0.15 and $0.20 per minute.
The Bird–Ride Electric iOS app is just as highly rated on the Apple Appstore as Lime, with an average of 4.9 stars based on 1.3 million customer reviews.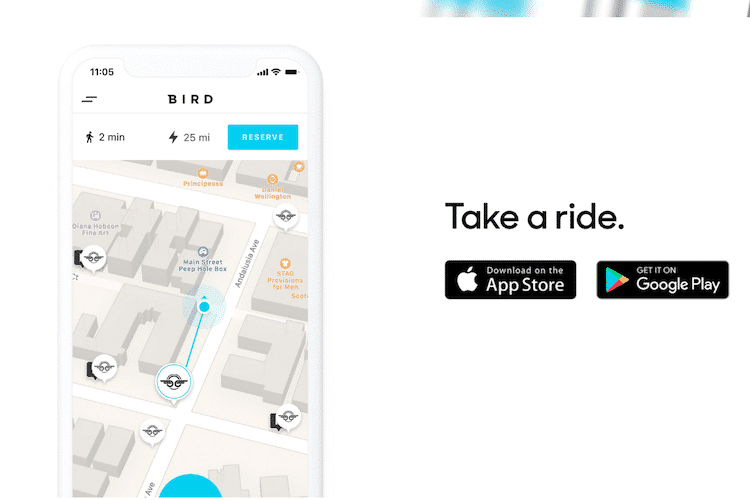 Wheels Scooters
Wheels Scooters (MicroMobility.com, Inc.) was founded after Lime and Bird and are one of the most recent scooter manufacturers to arrive in the rideshare industry.
Like its rivals, Wheels charges a maximum of $1.00 to unlock the scooter but usually charges $0.30 per minute for the rest of the ride.
Wheels' higher price point derives from their vehicles' high-tech and luxurious moped nature, which features padded seats, an electric horn, and a Bluetooth speaker (all of which are absent on Lime and Bird scooters).
Wheels also touts itself as the safest scooter to ride and allows for long-term rentals via its owner and partner Helbiz (HLBZ), which start at $129.99 a month.
The Wheels company also reports its scooter injury rate as 1 for every 74.557 miles ridden.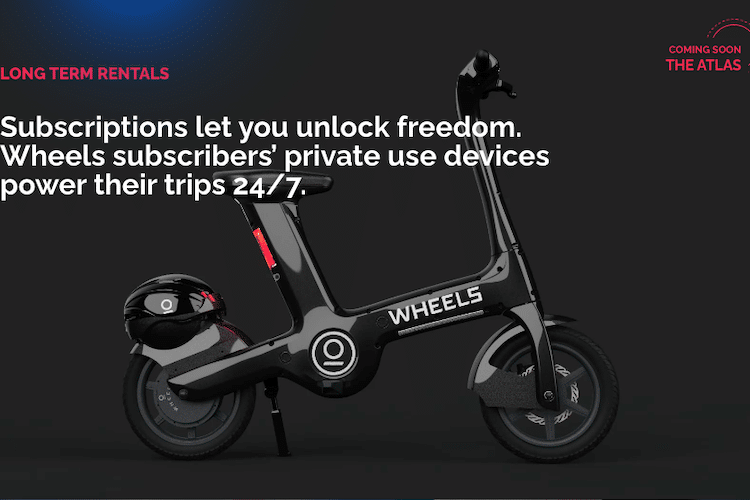 The Wheels (Wheels, Inc.) by Helbiz shared electric bike iOS app has less of an average rating than Bird and Lime. Wheels' AppStore app has an average rating of 4.4 stars based on 80 thousand customer reviews.
Each of these scooter rental services is slightly different from one another concerning price and applications. However, all three scooter app companies intend to serve their customers by offering an alternative means of transportation via scooter rentals.
Unfortunately, just because the service exists does not mean it is problem-free (or safe). There are many reported incidences of customers suffering injuries while operating one of the scooters these companies offer.
Electric scooter injuries vary from minor scrapes and lacerations to severe emergency room visits, depending on the circumstances, and some of the incidents have resulted in legal action being taken against these companies.
Electric Scooter Rules and Regulations
To legally drive a car, truck, motorcycle, or moped, we must maintain a driver's license, which is a process to ensure the safety of drivers, passengers, and pedestrians on the road.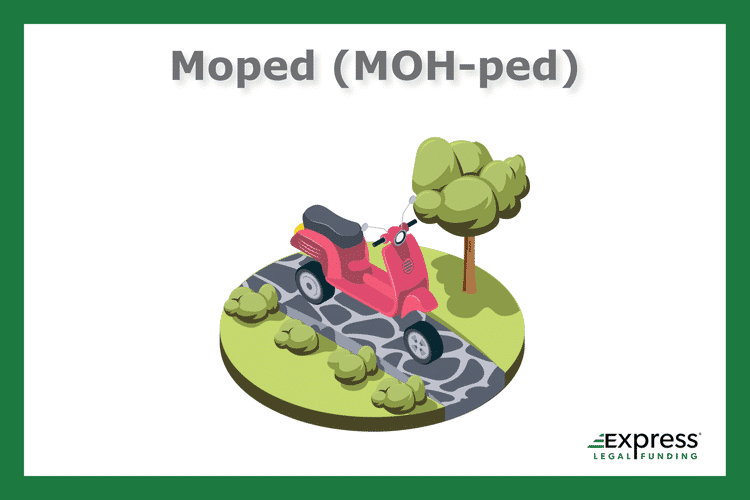 It's an educational process to help us follow the laws and stay in our lanes while driving on the road. So drivers gain the know-how before getting behind the wheel of a car, which takes months to accomplish.
For minors, it is an extra intensive process involving actual classes, multiple exams, and a practice permit.
The requirement of driver's licenses and traffic laws are federally mandated and put in place to protect us from getting into accidents. Federal, state, and local speed limits, traffic regulations, and conditions are meant to determine whether we can drive safely or not (i.e., intoxication).
The question is, do these laws apply to e-scooters?
Are Electric Scooters Regulated by the Government?
When it comes to driving electric scooters, no federal laws regulate them, nor are they subject to state inspections like is the case with cars. It falls to each state to make laws about how and where scooters can be operated, and the state-level regulations are minimal to non-existent. (Some local governments have elected to have city ordinances).
Although scooters can be subject to regulations in many states, they are often minimal, and, by and large, they are mostly unregulated, which increases the confusion about where the laws exist and when they apply.
For example, one state might force electric scooters to remain on the sidewalk while another allows them to drive through the city streets.
Another state might prohibit using a phone with your hands or on your handlebars while operating the scooter.
So a tourist on vacation that is used to electric scooter laws from their local government laws might mistakenly operate it incorrectly in the other state where they are using the scooter to see the sites.
Although Americans tend to shy away from accepting new laws and regulations, many now see how the lack of uniform regulations for electric scooters is at least partly to blame for the uptick in accidents we experienced beginning in 2021. (It is common in some areas to see e-scooters littering city streets and sidewalks.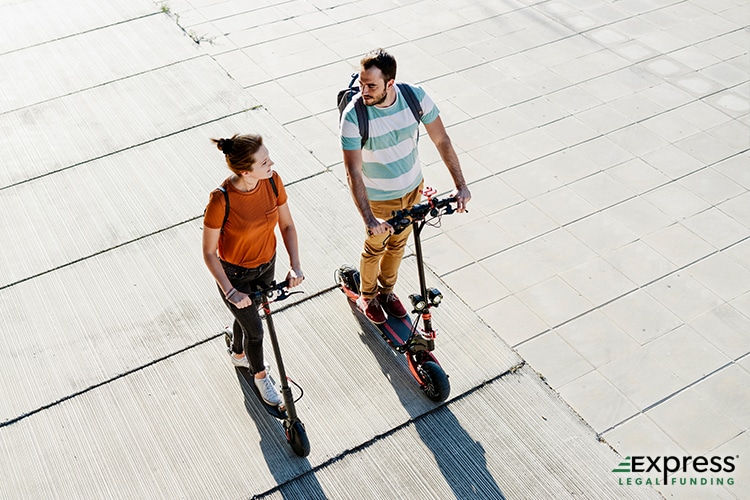 People against e-scooters believe the safety hazard they pose makes them a public nuisance.) Even with the lack of regulation, the rental services have user agreements their customers must agree to before they are allowed to rent a scooter.
These agreements and waivers dictate the users must adhere to traffic laws and, in Lime's case, require the rider to inspect the vehicle for safety issues beforehand. Lime intends to absolve itself from liability in the event the scooter is defective and causes an injury.
Even with the terms scooter riders must sign off on, the lack of national regulations is exacerbated by one all too common cause of scooter accidents: Negligence.
People have been known to be careless with the scooters and do not follow common sense while operating them, which alongside rider inexperience, causes more e-scooter crashes.
Carelessness on the part of the person riding an electric scooter continues to lead to car accidents on the road and running into pedestrians who are walking or standing sidewalk.
Electric scooter accidents have become such a regular incident that several well-defined categories are now used to describe the different types of accidents.
Electric Scooter Accidents
Electric scooter accidents come in several forms that change depending on who or what is involved.
Like with car accidents, the circumstances of a scooter accident will directly impact how to handle the situation and affects whether you have legal options available.
What Are the Types of Scooter Accidents? Three major types of electric scooter accidents are associated with users of Lime, Bird, or other electric scooter rental services: Single scooter accidents, Pedestrian accidents, and Two-vehicle accidents.
Types of E-Scooter Accidents
Single-Scooter Accidents: Accidents involving a single electric scooter were surprisingly common when the service first joined the market. Any situation where the rider loses control of the scooter and crashes qualifies as a single-scooter accident. According to a Center for Disease Control study, 33% of these scooter crashes were caused by the rider's inexperience.
The first fatal e-scooter accident in the US happened in 2018 when Jacoby Stoneking, a 24-year-old man in Dallas, Texas, died from a single-scooter accident during his ride on a Lime home from work while wearing headphones.
It was determined a helmet would have saved his life and prevented the fatal traumatic brain injury. His family filed a lawsuit against Lime, alleging the scooter broke apart, which is what caused the fatal accident. Per the user agreement, the suit went to arbitration in California and will not be heard by a jury.

In 2019, multiple lawsuits were filed against Lime for a series of accidents that were alleged to be caused by faulty brakes that activated without the rider's input while going full speed. Judges have sided with Neutron Holdings, INC., d/b/a Limebike, d/b/a Lime Scooters, against the plaintiffs in the faulty scooter break lawsuits.
Pedestrian Accidents: Accidents involving pedestrians are considered any scenario where the rider collides with a pedestrian in the street or on the sidewalk. That could be because the rider was not paying attention and drove into a pedestrian, or the pedestrian failed to account for the scooter traffic and walked into their path.
Typically, drivers are expected to yield to pedestrians, but sometimes the pedestrian's negligence is too great for the driver to swerve out of the way and avoid hitting them.
5% of people injured in a scooter accident are pedestrians, which is 66.7% higher than the percentage of motor vehicle collisions involving nonfatal pedestrian injuries, which is only 3% in comparison. Scooter pedestrian injuries are not a rarity, with most occurring on sidewalks.
On average, pedestrians suffer less severe injuries from scooter accidents than riders. However, pedestrians (nonriders) are about 100% more likely to suffer a fracture to the lower extremities than riders.
Two-Vehicle Accidents: Accidents involving two electric scooters or an electric scooter and a traditional motor vehicle like a car are relatively rare.
Nevertheless, they happen and can cause serious injury to the scooter rider if the other vehicle is a car or truck.
Scooters offer little protection, so a head-on collision with another motorized vehicle could be catastrophic if the scooter were going full speed.
Electric scooter riders are highly susceptible to bodily harm when colliding with someone or something. Traditional safety mechanisms like seatbelts or windshields are completely absent because scooters are not meant for extensive travel.
Unfortunately, these collisions have caused serious injuries because of the missing safety features present in cars.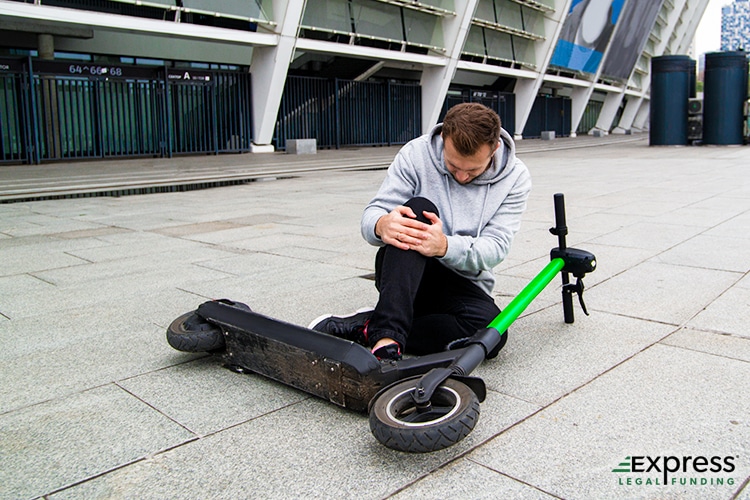 E-Scooter Accident Statistics
What are the most common e-scooter injuries? According to a Jama Network medical study led by Doctor Tarak K. Trivedi, MD, MS, the most common injuries associated with scooter accidents are as follows:
40.2% of the injuries were head injuries.
31.7% of the injuries were fractures and broken bones.
27.7% of the injuries were soft tissue injuries.
The study also found that only 4.4% of the riders wore helmets when the crash occurred, leaving them particularly vulnerable. The fact that head injuries are so prevalent is a disturbing trend since head trauma can cause lethal side effects.
Concussions, skull fractures, and other injuries are prevalent following a traumatic physical injury to the cranium.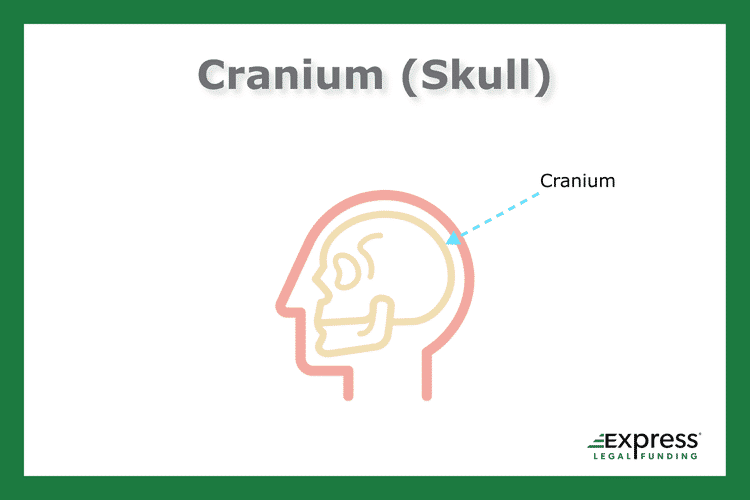 As a result, victims of electric scooter accidents (whether pedestrians or other riders) often incur significant medical expenses and want compensation for their injury damages since they likely require extensive medical examinations and treatment.
This leads the injured parties to seek legal advice on whether they can file a personal injury lawsuit like they would for a typical car accident case.
Electric Scooter Lawsuits
Filing a lawsuit over an electric scooter accident is within your rights as an American citizen as long as the accident was not your fault.
We mentioned earlier that some rental services, namely Lime, have a clause in their user agreement that absolves them of liability if the scooter is defective (Assumption of Risk; Waiver of Release of Claims in contractual agreements are generally enforceable, but not always.).
The general concept is that when you agree to the terms of service (TOS), you are legally bound to adhere to them unless it can be established that the e-scooter rental company's negligence led to a widespread flaw with multiple scooters.
Even when Lime and Bird deny liability for a scooter accident, they have a company spokesperson to wish sympathy to the scooter victims and their families and include statements that contain: "safety of our riders."
Class action lawsuits have already been filed against both Lime and Bird, the two prominent companies in the electric scooter rental market, for allegations surrounding the companies' negligence in maintaining their scooters in safe operational condition.
The lawsuits argue that the failure of crucial scooter components, like brakes, throttles, handlebars, and wheels, can lead to sudden accelerations and malfunctions that have directly contributed to many injuries incurred by about 90 riders.
Other companies were named as defendants in the lawsuit as well, such as Uber, Xiaomi, and Segway.
The claimants' injuries range from fractures and broken bones to concussions and brain injuries, with some victims experiencing such severe trauma that they required multiple surgeries and still continue to suffer years after the incidents.
Representing 46 individuals who sustained injuries riding the scooters across various cities, the class action suit against Lime was recently lodged in San Francisco Superior Court.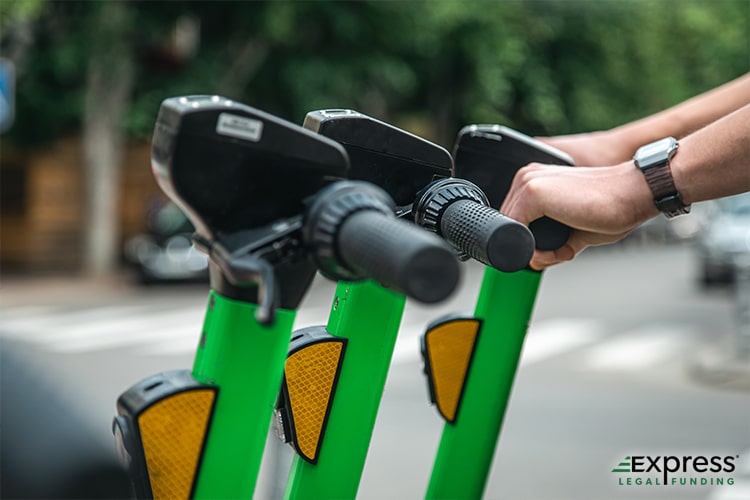 Similarly, Bird is facing a lawsuit filed in Los Angeles Superior Court the previous month. This lawsuit addresses similar incidents, with the plaintiff's list including 42 individuals seeking damages for injuries sustained while using Bird scooters.
Both cases spotlight the potential risks associated with the burgeoning electric scooter rental industry and raise questions regarding the responsibility companies bear in ensuring the safety of their products.
These class action lawsuits are for "gross negligence," as the group class accused these companies failed to maintain their scooters and protect the public from accidents.
Insofar as the accidents involving injuries caused by other riders or motorists, you can file a claim with the help of a law firm, as the other party was responsible for the accident.
Your individual scooter lawsuit will be if you adhered to your state's regulations during the accident.
That usually translates to a settlement primarily designed to help you pay for your medical expenses with a little leftover for personal use.
Unfortunately, filing a lawsuit for any reason is costly and might put you in a deeper financial predicament, depending on your circumstances.
Hire an E-Scooter Accident Lawyer
When you are the victim of someone else's negligence while operating a rented electric scooter, you should consider scheduling a free consultation with a personal injury lawyer who can evaluate and advise you on whether it makes sense to file a claim against the other party.
If the other party was driving a car and had an insurance policy, it likely makes sense to file a suit, as the other party has money to pay you in a settlement.
Can You Sue Lime Scooters?
Yes, you can sue the Lime Scooter company. However, when it comes to filing an individual personal injury lawsuit against Bird, Lime, or any other scooter-share rental service for your injuries, it is drastically harder to win and get compensated via a fair settlement because they are big companies that rely on the terms of service to provide several protections against legal action.
Still, this is not always the case.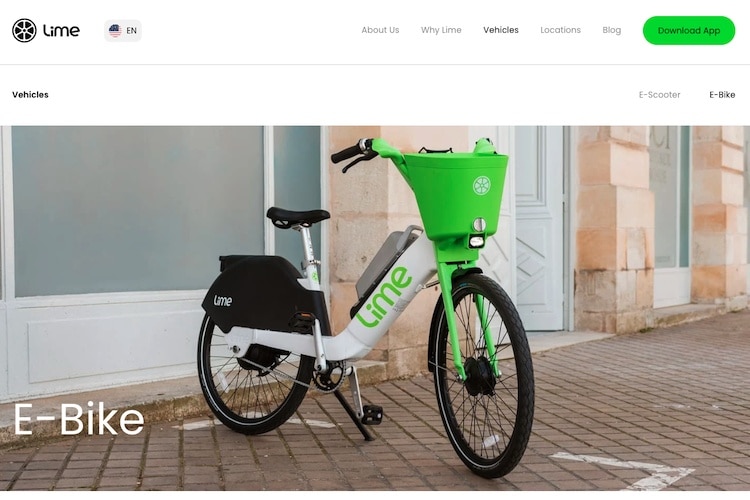 Suppose the scooter injury you suffered was caused due to a legal violation or gross negligence, which may not be protected by the terms of service (outside the scope of the TOS).
In that case, you are more apt to be able to file a successful product liability claim by joining a class action lawsuit against the e-scooter company.
Unfortunately, this is easier said than done, as it is highly circumstantial, and the case will likely take several years to resolve.
Class action lawsuits are more extensive processes and require your law firm to hire expert witnesses to secure a favorable outcome for you, the plaintiff.
If the claim is valid (and successfully litigated), you stand to recover damages for injuries and lost wages caused by the accident.
Further, your lawyer can prove gross negligence, which could lead to your receiving punitive damages, which means more money for you.
Scooter Accident Settlements
Successful personal injury lawsuits often lead to settlements designed to help you pay for your medical expenses and have a little money left over for personal use.
Unfortunately, when you need to file a personal injury lawsuit, there is a good chance you are in a financial predicament, as you will have incurred unexpected bills and lost wages, which is why you decide to file a lawsuit in the first place.
Closing Statements on Bird and Lime Scooter Accident Lawsuits.
Although electric scooter accidents are rarer than the average car accident, they are more likely to be still highly devastating to the injured victim.
Like motorcycle accidents, the lack of vehicle protection from an electric scooter puts the rider at a higher risk for severe injuries, meaning a collision with a motor vehicle could be fatal.
The ability to file a lawsuit after a scooter accident helps ensure financial restitution is paid to you, assuming your case is valid and you have enough evidence to prove the party you are suing is liable to compensate you for their actions.
Unfortunately, filing a lawsuit can be difficult and rarely quick, especially when you require treatment and must pay medical bills.

Despite the severe injuries being someone else's fault, your financial obligations persist, and you are expected to maintain prompt payments, and collection agencies still demand payment and don't care if you are hurt badly.
We at Express Legal Funding understand how important it is to avoid overdue payments, and getting calls from collections can be scary.
That is where we can help you during your lawsuit by advancing money to you on your potential settlement funds to help you stay financially afloat.
Apply for Scooter Accident Lawsuit Funding
The financial service we provide at Express Legal Funding is geared toward people filing and fighting lawsuits after a physical injury to help with the cost of living.
Specifically, our service is known as pre-settlement funding (lawsuit funding).
It provides you with the money you need to pay for essential services (i.e., housing) now, during your case. How it works from a legal standpoint is that it is a non-recourse buyer/seller exchange.
With approved legal funding agreements, you give us the right to receive a small portion of your settlement or trial award at the end of your case, and we give can advance you the money you need now.
How the payment back to us, the pre-settlement funding company, works is that we place a lien on the portion of the case proceeds you sold to us to obtain the pre-settlement cash advance funding.
By the lien for the funds being against your lawsuit's potential proceeds, the money is risk-free to you as it is not a loan. We only expect to be paid if you successfully recover money for your case.
If you and your attorney give the case your best shot but lose at trial, meaning you recovered no money from your claim, the pre-settlement money is yours to keep.
That is what makes legal funding risk-free and not a loan. (Pre-settlement loans you technically have to pay back, win or lose.) That means you will have received money for your case from Express Legal Funding even when you lost. That makes you still a winner after all, is said and done.
If you need financial assistance during your legal battle for an e-scooter accident, call us anytime to apply to see if you can be approved for pre-settlement funding!
When you apply after hiring a scooter accident lawyer on a contingency fee basis (no win, no fee personal injury attorney) and the defense has already accepted liability, you have an even better chance of getting approved.
Give us a call or apply online anytime 24/7. Learn more about how lawsuit funding may be an excellent option for you.
(Missouri consumers: Please note that the type of pre-settlement financing we can provide to injured and damaged claimants in Missouri are recourse loans.
Therefore, they are not risk-free advances contingent upon a potential settlement or jury-awarded proceeds.
Lawsuit loans and post-settlement loans in states like Missouri are recourse loans and must, technically, by law, be repaid. Express Legal Funding-Missouri, LLC is a loan company licensed to give these loans in MO.)
Aaron Winston is the Strategy Director of Express Legal Funding. As "The Legal Funding Expert," Aaron has more than ten years of experience in the consumer finance industry. Most of which was as a consultant to a top financial advisory firm, managing 400+ million USD in client wealth. He is recognized as an expert author and researcher across multiple SEO industries.
Aaron Winston earned his title "The Legal Funding Expert" through authoritative articles and blog posts about legal funding. He specializes in expert content writing for pre-settlement funding and law firm blogs.
Each month, tens of thousands of web visitors read his articles and posts. Aaron's thoroughly researched guides are among the most-read lawsuit funding articles over the past year.
As Strategy Director of Express Legal Funding, Aaron has devoted thousands of hours to advocating for the consumer. His "it factor" is that he is a tireless and inventive thought leader who has made great strides by conveying his legal knowledge and diverse expertise to the public. More clients and lawyers understand the facts about pre-settlement funding because of Aaron's legal and financial service SEO mastery.
Aaron Winston is the author of A Word For The Wise. A Warning For The Stupid. Canons of Conduct, which is a book in poetry format. It consists of 35 unique canons. The book was published in 2023.
He keeps an academic approach to business that improves the consumer's well-being. In early 2022, Aaron gained the Search Engine Optimization and the Google Ads LinkedIn skills assessment badges. He placed in the top 5% of those who took the SEO skills test assessment.
Aaron's company slogans and lawsuit funding company name are registered trademarks of the United States Patent and Trademark Office. He has gained positive notoriety via interviews and case studies, which are a byproduct of his successes. Aaron R. Winston was featured in a smith.ai interview (2021) and a company growth case study (2022).
In 2023, Aaron and Express Legal Funding received accolades in a leading SEO author case study performed by the leading professionals at WordLift. The in-depth data presented in the pre-settlement funding SEO case study demonstrate why Aaron Winston maintains a high-author E-E-A-T. His original writing and helpful content continue to achieve unprecedented success and stand in their own class.
Aaron was born in Lubbock, TX, where he spent the first eight years of his life. Aaron attended Akiba Academy of Dallas, TX.