Client Legal Funding for Attorneys
Express Legal Funding is on your client's side. We can provide client legal funding without the hassle.
Pre-settlement funding can ease your clients' financial burden, giving you time to fight for the full value of their case.
Help Clients Regain Financial Freedom
Client legal funding, often incorrectly referred to as "pre-settlement loans," can help your clients pay their bills and make new purchases. We know that injuries bring additional expenses and lost wages no matter your clients' unique financial situations.
That's why we make client legal funding fast and affordable! So your clients can get the financial help they need, and you can keep fighting for the fair and just settlements your clients deserve.
Client Legal Funding Process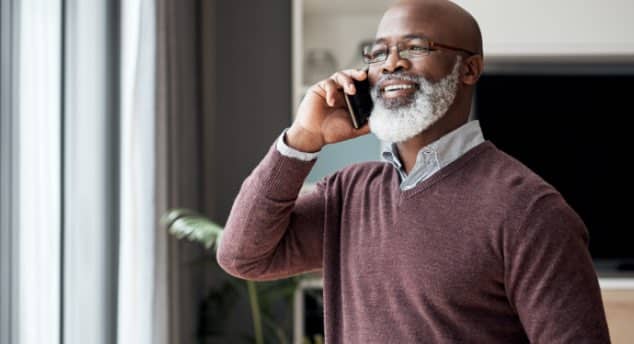 Clients and attorneys can contact us for funding anytime. Get questions answered in a few short minutes.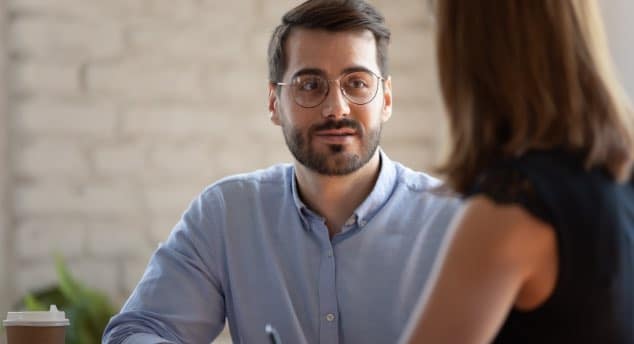 Paperwork-free approvals. We make legal funding hassle-free for both law firm staff and their clients.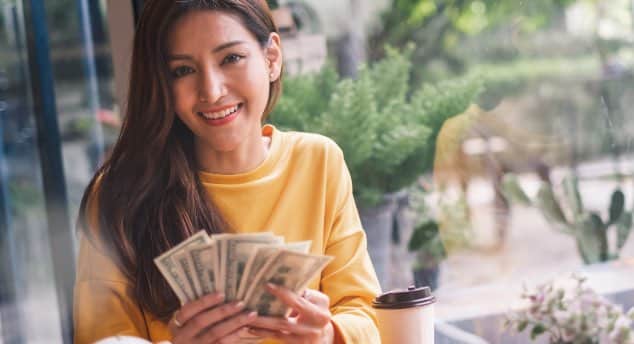 We can typically deliver clients' legal funding within 24 hours of final approvals. Often the same day.
Transparent Funding Contracts
We stand by the transparency and affordability of our client legal funding agreements.
That's why we love it when attorneys and law firm staff request a sample contract as proof. Contact us now for your sample funding agreement.
Cases We Fund
We can provide client legal funding for all types of personal injury and civil lawsuit cases in which the attorney is on a contingency fee basis.
As long as your clients seek financial compensation for their injuries or damages, they are qualified to apply for legal funding.
We can advance your clients anywhere between $550 to $500,000 in cash, depending on the value of their case.
18-wheeler accidents
Pedestrian accident injuries
Bicycle accident injuries
Wrongful death
Dog bite injuries
Oilfield explosions
Medical malpractice injuries
Offshore injuries
Staircase accidents
Escalator accidents
Nursing home abuse
Call us anytime to discuss how Express Legal Funding can help your clients procure legal funding. (888) 232-9223
Top-Rated Client Legal Funding Reviews
By choosing Express Legal Funding and our low rate, your clients can get more money now and later.
No Costly Fees
We don't charge unfair and costly fees. No games. One low fixed rate from day 1.
Fewer costs and direct funding to your clients.
Fast Approvals
Your clients can get approved for legal funding by phone.
No paperwork from either the client or attorney is needed to apply.
Risk-Free
Pre-settlement funding is non-recourse (we provide loans in Missouri).
So if your clients lose their cases, they owe us nothing.
Who at Express Legal Funding will speak with my client?
Your clients will speak to a client legal funding expert who cares about their wellbeing. Our company comprises experienced legal and financial professionals, including a licensed attorney.
We know how to quickly advance the lawsuit funding process while confidently explaining all details to your clients.
Can you provide funding to my Spanish-speaking clients?
Yes! Express Legal Funding has fluent Spanish bilingual-speaking support team members to help your clients get pre-settlement funding when they need it.
In addition, we work to ensure a language barrier will not stop your client's from securing the financial help they need.
Is the client legal funding process time consuming?
No. Pre-settlement funding is not time-consuming when you choose Express Legal Funding to help your clients. We are mindful of both the attorney and law firm's workloads.
That's why we handle all of the paperwork required to assist your clients with funding 24/7. Attorneys regularly compliment us being fast and easy to work with.
How do I get updated payment amounts for my clients?
Please call us at (888) 232-9223 or email us at [email protected]. We also send monthly payoff statements to the attorney.
What is non-recourse client legal funding?
Pre-settlement advances are non-recourse fundings and not lawsuit loans in Texas. Non-recourse also means we don't need to check your client's credit score or legal status.
Your clients can breathe easier knowing they can qualify with bad credit and that a bad credit score will not make their interest rates increase.
Most importantly, because client legal funding is a risk-free cash advance on a future settlement or trial award, your clients never have to pay out of their pockets while their case is still pending.
Lastly, like attorneys hired on a contingency fee basis, we don't get paid unless plaintiffs win or settle their cases.
How can my clients apply for legal funding?
Your clients can apply for legal funding anytime by calling (888) 232-9223 or completing a short online funding application. We only require your client's name, contact info, and case type.
At what stages of the case can my client receive funding?
Once you have been retained by an injured victim, we can accept your referral of the injured client to Express Legal Funding.
We can provide your clients legal funding at any stage of the case, whether before the lawsuit is filed, after the lawsuit is filed, or even during the entire appeals process.
How much information do you need?
We can provide client legal funding with a minimal amount of information from the lawyer. Typically, the only information we need is the claim type, a brief description of the claim, and the attorney's approval.
In most cases, we do not even request theories of liability. Just as importantly, we never ask for case documents or client medical records. When it comes to your client's wellbeing, we know the less info we request, the better.
Will Express Legal Funding be involved in my client's case?
No. We intentionally do not get involved with the case, nor do we give legal advice.
However, we take time to educate clients and law firms about how legal funding differs from a loan. That way, they can make the best pre-settlement funding choices for their clients.
Interest Rates
How do we make our client legal funding interest rate more affordable?
At Express Legal Funding, we use our own capital to provide your clients legal funding, unlike many lawsuit funding companies who rely on outside financial sources and third party investment groups.
The presence of external investors, by default, forces the other funding companies to charge your clients much higher interest rates to be profitable.
If your clients get funding from a company other than Express Legal Funding, you will likely enter into a lose-lose deal for both you and your clients.
Not only does the other company's costly funding agreement mean your clients get less of their settlement or trial award money in their pocket, you, the lawyer, have to write them a smaller check at the end of their case.
By choosing Express Legal Funding and our low rate for your clients, you protect and preserve their final settlement or trial award.
More attorneys now realize they can get their clients more lawsuit money now and later by making the smart move over to Express Legal Funding. We aren't just a legal funding company; we are the better legal funding company for your clients.
What if another funding company says its rates our more affordable?
Don't take their word for it and ask them the following six questions:
Are you willing to send me an example $1,000 funding contract with the same terms you would have my clients sign?
What interest rate or rates are on the contract?
What fee(s) are on the contract?
How and how often are the costs calculated?
What fees or charges are not listed on the contract? Sadly, you need to ask this one.
What company's name will be on the contract?
If they can't or won't satisfactorily answer these questions, it's a problem and should be seen as one.
We are the more affordable and fair client lawsuit funding company and have nothing to hide from you or your clients; why would they?
Do you use brokers for client legal funding?
No! We never plan to. Companies that use "lawsuit loan brokers" to increase their client volume do so at each client's expense. They charge your client an additional broker commission fee, which they apply their interest rates to.
For example, if your client obtains $2,000 of legal funding via a broker who in turn got a 20% upfront commission fee, your client instantly owes interest on a total of $2,500 of lawsuit funding and not the actual funded amount of $2,000.
This means your client would be paying interest on an additional $500 of money they never saw or benefited from.
It comes down to "bad luck" that your client called a broker instead of the other funding company directly. Still, a "broker surcharge" is not something you and your clients should settle for.
That's why at Express Legal Funding, we purposely do not work with brokers or have a broker program so we can save your clients money come settlement or trial award.
Just because the big industry names have broker programs doesn't mean it's the right or ethical, legal funding option for you and your clients.
Will you fund my client more than I estimate the case to be worth?
We make it a top priority to never fund your clients for more than you deem to be an acceptable amount. The last thing we want to do is make it more difficult for you to settle your cases.
What's the long-term benefit of client legal funding?
Client legal funding done right should have long term benefits for both the injured plaintiffs and their attorneys.
Often, a client's financial situation compels them to settle for far less than their case's actual value.
That's where we come in. Your clients can receive client legal funding help from us and will be able to financially support themselves during their case.
All the while, you will gain back the advantage of the time to fully implement your optimum legal strategy and provide your clients with the financial compensation they deserve.
Why do attorneys say we are easy to work with?
Our client legal funding team is lead by a licensed attorney with over 30 years of experience in representing personal injury and workers' compensation claims victims.
We can quickly evaluate the sensible amount of money to fund your clients while obtaining minimal information.
We know what it's like being a plaintiff lawyer, and time is at a premium, so we do everything we can to make client lawsuit funding easier for you and your law firm staff.
Why do law firms say we are friendlier than the other client funding companies?
We like to think it has something to do with us being a Texas-based company. Express Legal Funding is wholly owned and operated by Texas residents.
We always treat our clients and their lawyers with respect and aren't a funder based out of New York.