Written by Aaron R. Winston
Last Updated: May 9, 2023 5:34pm CDT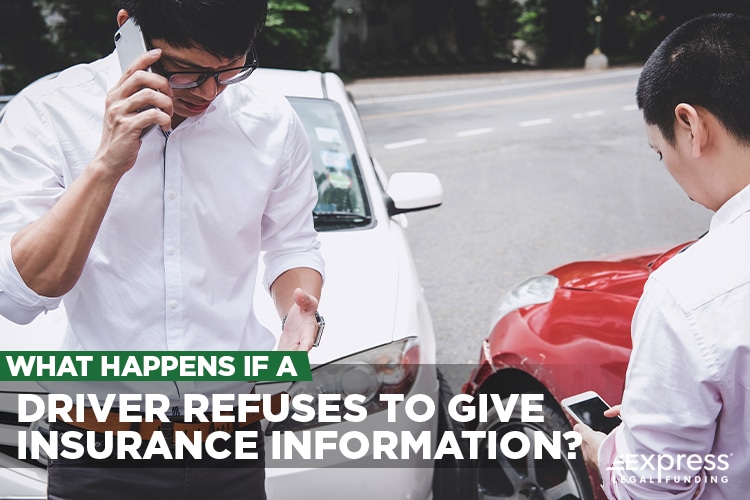 There are few incidents as frustrating and disorientating as being struck by another vehicle while on the road. However, a standard procedure can render the situation less stressful even after such an incident. Only when one of the parties refuses to fulfill their end of this procedure does the problem worsen.
One of the most significant issues with car accidents is when the offending driver refuses to provide their insurance information to prevent filing a claim against their negligence.
However, even if the other driver is adamantly refusing to do the responsible thing and give up their insurance information, you do have options to ensure that you are not left with the stress of dealing with the damage yourself.
With this article, we hope to provide some guidance on what you can do when an irresponsible driver leaves you holding the bag by refusing to give their insurance information.
Why Would They Refuse?
Now, you might be wondering why any driver would refuse to provide their insurance information following an accident. After all, it is the proper procedure for them to give the information so you can proceed with filing a claim.
However, there are several reasons why a driver would be hesitant to provide their insurance information even though they do not have a genuine choice.
The fact is, in many states it is illegal for a driver to refuse to provide insurance following an accident, especially when they are the driver at fault for the accident.
Generally, when drivers refuse to provide their insurance information, they hope to avoid consequences. There is rarely a legitimate reason not to give that information.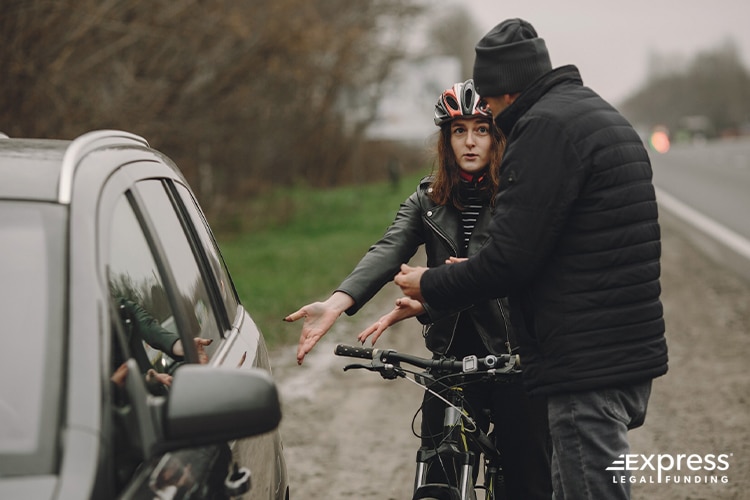 Among the most common reasons a driver would avoid providing their information is because they do not have insurance. Since driving without insurance is illegal, they would be very keen to avoid confessing to such. However, other reasons can be just as compelling for them to fail to provide information even if they have it.
They have high insurance premiums, and an insurance claim would raise their higher rates even higher.
They are driving a vehicle they do not own and are thus technically not covered.
They are driving on an expired or suspended license.
They are driving under the influence of alcohol or a drug, which impairs their ability to operate a motor vehicle safely.
While none of these reasons are justified, it will make the idea of providing insurance information an unappealing prospect.
Regardless of the other driver's reasoning to withhold their insurance information, you are left with the arduous task of determining the next step. Fortunately, even when a negligent driver refuses and fails to provide insurance information, you have options available to you.
Contact the Authorities
If your vehicle is struck by another car and the person driving that vehicle refuses to provide their insurance information, one of the most effective steps to take is to contact the authorities. Nowadays, almost everyone in the world has the power of a mobile phone in their pocket, which makes reaching others an effortless endeavor.
This ease of contact extends to your local police station, who will attempt to resolve the issue of an uncooperative driver who refuses to provide insurance information.
In most cases, this is a self-fulfilling option since most states make contacting the police and filing a police report a mandatory first step following a car accident.
In states like these, if the other driver fails to provide the insurance information as law demands, police officers are compelled by law to summon to the accident scene to enforce the policy and ensure that the driver's insurance company and policy information is exchanged appropriately.
Having the backing of local law enforcement is the simplest method of ensuring that the other driver does not leave you high and dry following an accident that costs you your vehicle, health, or funds.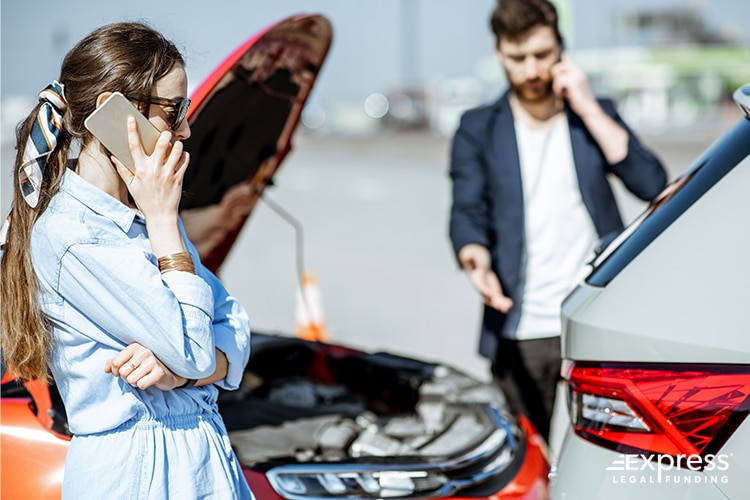 Unfortunately, relying on law enforcement to compel insurance information from all drivers has a flaw. It is predicated on the other driver remaining at the scene of the accident and not fleeing. This situation is why, following the accident, you need to go into 'observation mode' immediately. What does this mean?
Take note of specific information regarding the other driver's vehicle. For example, get a photo of or write down the license plate number and state, and the car's color, make, model, and year. This information will give the police the information they will need to track down the other driver for their contact information. This process will happen even if the other driver flees the accident scene to avoid providing insurance information and having to remain culpable for the accident.
Police officers have access to the DMV database and the ability to look up the address of a vehicle's owner from their license plate. They may even be able to get access to their phone number and give them a call.
If they investigate a hit and run and visit the vehicle owner's vehicle owner's house, they may find the car parked out front with collision damage that fits your story. This example is why it's always important to take photos or take note of their license plate if possible, even if you cannot get the driver's license number or the driver's information.
Law enforcement involvement will not always solve your problem, though, especially if you couldn't get a clear look at the vehicle or the license plate. As a result, you will likely be forced to take other steps to ensure that the driver at fault is brought forward to be held responsible for the accident.
Contact Your Insurance Provider
If you want to compound the efforts made by law enforcement to track down the other driver, you can also contact your insurance provider and have them begin their search. To do this, you need to call up your insurance provider and give them the same information you would have provided law enforcement regarding the vehicle.
In addition, you might also want to provide information about the personal appearance of the other driver if you were able to note it.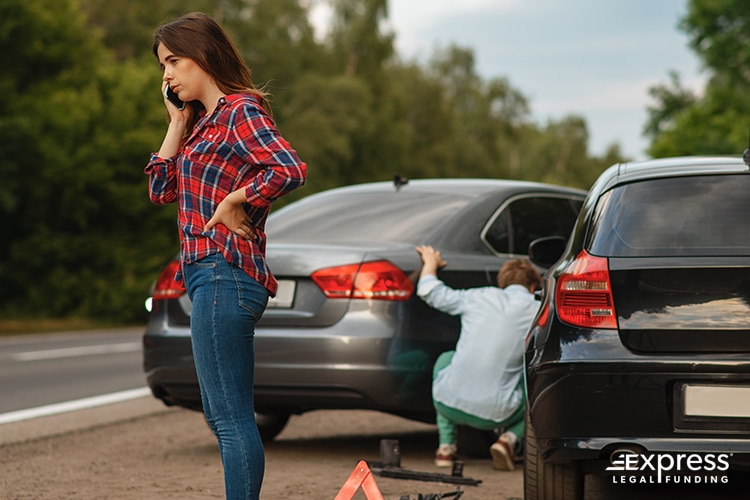 Car insurance information is a matter of public record. This availability means that your insurance company will be able to conduct a private inquiry themselves to try and track down the driver and include this information on your accident report.
However, this is where you need to become reliant on the insurance company or an accident lawyer to recover the information, as any attempts to do so on your own could put you in more danger than providing you the information you need to get remuneration. It's in your insurance provider's financial interest to track them down as that can get them off the hook from paying themselves.
The success rates of these investigations can vary depending on the exact circumstances of the incident, but it is more reliable than simply waiting around for results. Unfortunately, even if the other driver is found, additional factors can negatively impact your odds of receiving the compensation you deserve.
Are They Uninsured?
As we previously mentioned, one of the reasons a driver might avoid providing auto insurance information is that they do not have an active policy. Sometimes, they even pull a fast one by providing their old policy information from their original provider even though their policy has lapsed.
So, when you contact this firm to get compensation, all you are met with is the information that they cannot provide any payment since the other driver has no policy and is an uninsured motorist.
However, as long as your own had own auto insurance policy in effect at the time of the accident, you should notify your insurance company immediately you are proceeding with an uninsured motorist claim.
If the other driver is uninsured, your insurance company steps into the shoes of the insurance company the other driver should have had. They are responsible for paying you the benefits the other insurance policy would have covered.
At the end of your personal injury case, your insurance company will pursue and likely sue the other uninsured driver who was responsible for the accident. So they can recoup they can the compensation they paid to you.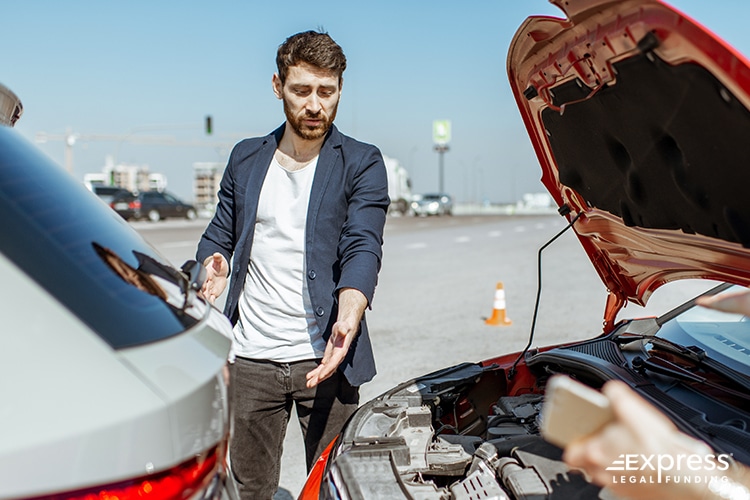 Your own car insurance company should work together with you to confirm that the at fault driver is truly uninsured as quickly as possible. In some states, such as Missouri, they will be penalized for driving without insurance due to such action being illegal by having their license suspended.
That does not translate to them being forced to pay you for the pain you endured or the damage to your vehicle. In most cases, your only option for getting any financial recovery is by turning to your own insurance company since the person who hit you does not have an active policy.
In the case where neither you nor the at fault driver had valid auto insurance when the accident happened, you can directly sue the other diver. The simple fact is that filing a lawsuit against someone who cannot afford an active insurance policy will seldom yield fruit.
If you do file a lawsuit against the uninsured driver with success, the court will only be able to enter a judgment that will allow you, for example, to be able to place a lien on their home so that if they sell the property, the funds are diverted to you before they see any profit.
If they do not have an insurance plan because they elected not to rather than due to financial constraints, you might have a greater chance of seeing some funds being sent your way from what money they have on hand. However, filing a lawsuit is only viable as an option if you do not live in a no-fault state.
What Are No-Fault States?
In no-fault states, you rely solely on your insurance for any financial assistance in repairing or replacing your vehicle and paying off your medical treatment. Regardless of who is the driver at fault for the accident, both parties can only file claims with their insurance provider. They cannot expect the other driver's insurance to provide any aid whatsoever.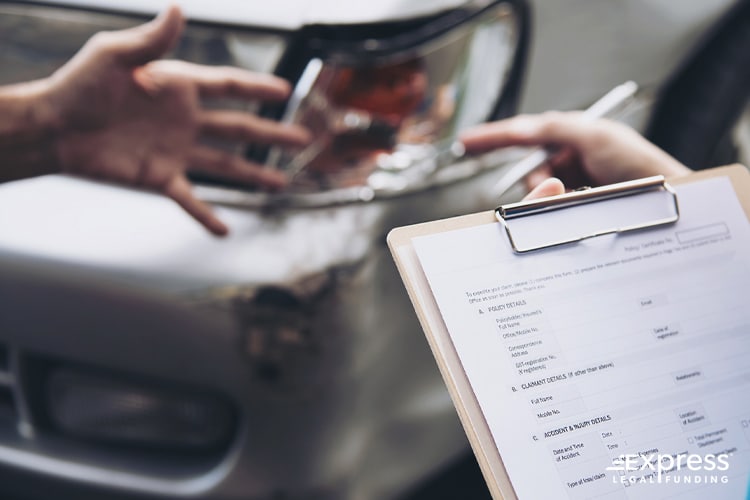 There are only a small handful of no-fault states, including:
Florida
Hawaii
Kentucky
Massachusetts
Michigan
Minnesota
New Jersey
New York
North Dakota
Pennsylvania
Utah
If you live in any of these states, lawsuits against uninsured drivers are not an option.
In no-fault states, the need to track down the other driver's insurance information also becomes less important. Law enforcement will want those drivers solely for failing to remain at the scene of an accident and providing their information to the authorities.
No-fault states can severely stifle recovery from motor vehicle injuries since personal injury claims are limited to what your insurance is willing to pay out rather than recovering funds from the person truly responsible for the accident. While this reduces the risk of an expensive and protracted investigation and court case, it tends to reduce the available funds you receive for repairing or replacing your damaged vehicle.
So, if you live in one of these no-fault states, your next step is to contact your own car insurance company once law enforcement clears you to leave the site of the accident.
The only upshot to no-fault states affecting your accident claim proceedings is that it expedites the process since the process involves a little bit less negotiation. However, you still will see a lesser return on your end.
While living in a no-fault state, if the other driver provides you with their insurance information, they are still obligated to remain on-scene until the police allow them to leave. That said, keeping them on-scene is not your responsibility.
Closing Statements
While being involved in a motor vehicle accident is an unpleasant and painful experience, it can be made utterly frustrating when the other driver fails to provide information crucial to filing a successful personal injury claim. However, it would be best if you didn't overstep the bounds of your responsibility when this occurs.
Getting the information from the other driver should be performed under the observation of law enforcement to mitigate any potential hostilities. Seeking that information from a driver who flees the scene is not your responsibility.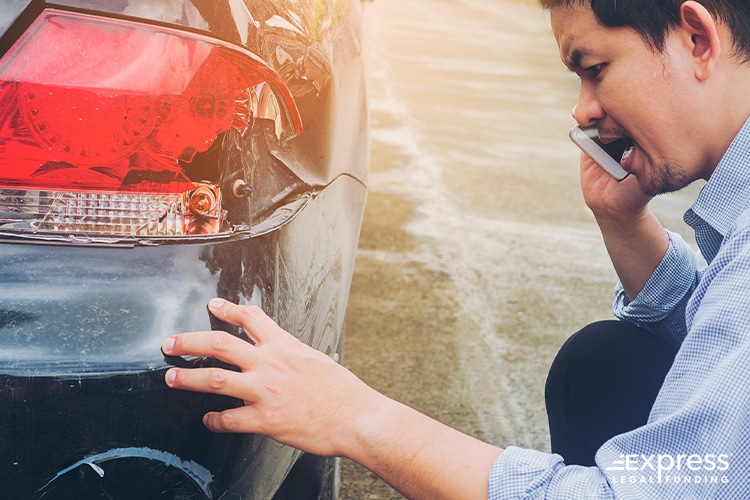 However, if they do manage to leave the scene, go through the proper channels to get their information to avoid putting yourself at risk. Ultimately, your best bet is to wait for the information to be located after reporting the uncooperative driver to the authorities.
It's best to allow your injury attorney and law firm to give you legal advice and deal with the situation on your behalf following law enforcement doing their job and you obtaining immediate medical treatment.
However, even when dealing with an uncooperative driver following an auto accident, you are still forced to cope with the everyday costs that come with being alive. For example, you are still obligated to pay for your regular living expenses like housing and food while you live through a personal injury case. To that end, you might want to consider taking advantage of legal funding.
Legal funding firms offer you a sum that you can use to pay off essential costs in exchange for a portion of the settlement or trial award you receive when your or the negligent driver's insurance company is brought to face the consequences. The pre-settlement company only receives repayment for the advanced funds if you win or settle your case. Contact us today for a free consultation and learn if pre-settlement funding is a good option for you.
Aaron Winston is the Strategy Director of Express Legal Funding. As "The Legal Funding Expert," Aaron has more than ten years of experience in the consumer finance industry. Most of which was as a consultant to a top financial advisory firm, managing 400+ million USD in client wealth. He is recognized as an expert author and researcher across multiple SEO industries.
Aaron Winston earned his title "The Legal Funding Expert" through authoritative articles and blog posts about legal funding. He specializes in expert content writing for pre-settlement funding and law firm blogs.
Each month, tens of thousands of web visitors read his articles and posts. Aaron's thoroughly researched guides are among the most-read lawsuit funding articles over the past year.
As Strategy Director of Express Legal Funding, Aaron has devoted thousands of hours to advocating for the consumer. His "it factor" is that he is a tireless and inventive thought leader who has made great strides by conveying his legal knowledge and diverse expertise to the public. More clients and lawyers understand the facts about pre-settlement funding because of Aaron's legal and financial service SEO mastery.
Aaron Winston is the author of A Word For The Wise. A Warning For The Stupid. Canons of Conduct, which is a book in poetry format. It consists of 35 unique canons. The book was published in 2023.
He keeps an academic approach to business that improves the consumer's well-being. In early 2022, Aaron gained the Search Engine Optimization and the Google Ads LinkedIn skills assessment badges. He placed in the top 5% of those who took the SEO skills test assessment.
Aaron's company slogans and lawsuit funding company name are registered trademarks of the United States Patent and Trademark Office. He has gained positive notoriety via interviews and case studies, which are a byproduct of his successes. Aaron R. Winston was featured in a smith.ai interview (2021) and a company growth case study (2022).
In 2023, Aaron and Express Legal Funding received accolades in a leading SEO author case study performed by the leading professionals at WordLift. The in-depth data presented in the pre-settlement funding SEO case study demonstrate why Aaron Winston maintains a high-author E-E-A-T. His original writing and helpful content continue to achieve unprecedented success and stand in their own class.
Aaron was born in Lubbock, TX, where he spent the first eight years of his life. Aaron attended Akiba Academy of Dallas, TX.