Written by Aaron R. Winston
Last Updated: March 20, 2023 5:36pm CDT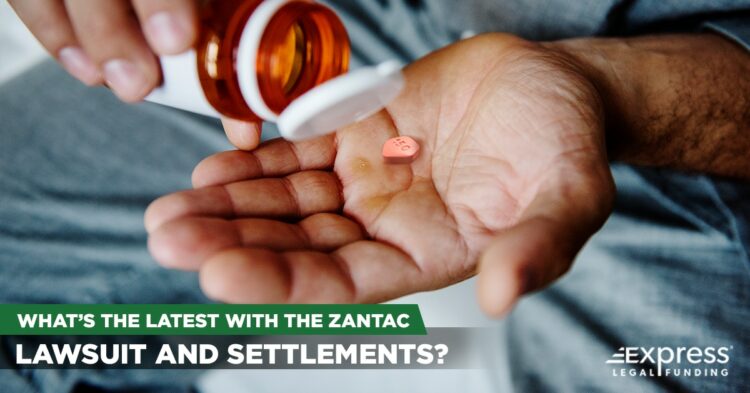 Update: This updated article takes the December 6, 2022, Zantac MDL lawsuit dismissal into account.
In recent years certain industries have consolidated or gotten powerful without adding to the number of companies within the industry. So that naturally leads companies to gain in power and worth. One example of a very influential sector that has begun undergone scrutiny in our legal system of late is the pharmaceutical industry.
Whether it be over-the-counter heartburn drugs at your local pharmacy or grocery store or prescription medication to fight cancer, one of these drugmakers likely made it.
With so many options available, it can be challenging to separate the medicines that pose no risk of causing significant harm from the ones that can end up causing you cancer. That is especially true when the new medication has just hit the over-the-counter market.
In reality, even the most beneficial medicines can cause side effects. Doctors understand this and use this info to guide them when advising their patients to take prescription or store-bought medicine. They look at how the pros outweigh the potential cons and the likelihood of each.
However, that does not mean all side effects are acceptable in the eyes of the law and free of litigation. There are instances where the harmful side effects of particular medications have hurt people, and doctors and consumers did not receive any warning about the deadly risk of taking the drug posed to them.
When this happens, there can be legal recourse for the victims of the harmful side effects, especially if it is a medicine like over-the-counter Zantac. That will be our focus for this article. We will discuss how Zantac, the heartburn medicine, is alleged to have caused many different types of cancers and whether the people who took Zantac to manage their indigestion can file a claim and join the Zantac lawsuit MDL.
To give you a quick preview: Despite Zantac being one of the most popular and prevalent over-the-counter medications to treat heartburn and even being on the World Health Organizations List of Essential Medicines, Zantac has recently been linked to serious side effects. The specific side effects are several types of cancer and have led thousands of victims who allege they got cancer from Zantac to begin filing lawsuits against the medication's manufacturer.
As devastating as a cancer diagnosis for someone who took Zantac can be, there is still not much information circulating for the public to learn about the effects of Zantac, its link to cancer, and what the status is for Zantac cancer lawsuits.
What is Zantac?
Before we can assess the legal situation with the Zantac lawsuits, it is prudent to cover the heartburn medication's background information.
There is a good chance you have already heard of Zantac before coming across this article and might even be a victim of its harmful side effects, as many people find it from searching online for information about the "Zantac lawsuit settlements."
Still, we will provide a summary of Zantac's history and intended use in case you are unfamiliar with Zantac. The generic name is known by the name Ranitidine. Ranitidine was initially discovered in 1976 by John Bradshaw while working for Ware research laboratories(Glaxo Holdings) in England, but it did not see commercial use until five years later, in 1981.
The molecular formula for Ranitidine HCL: C13H23ClN4O3S
The purpose behind the research and development of a generic Ranitidine was to counter a similar medicine called Tagamet, developed by the Smith, Kline, and French (SKF) pharmaceutical company in the United States, a competitor of Glaxo.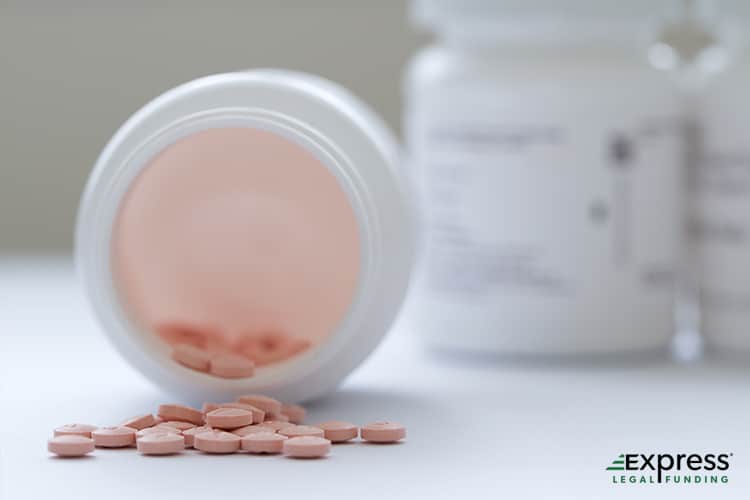 Zantac and the generic Zantac brands were sold to treat several gastrointestinal and heartburn medication symptoms.
Zantac Was Made to Treat Several Types of Heartburn Conditions:
Heartburn and acid reflux
Gastric and Duodenal Ulcers
Gastrointestinal Hypersecretory Conditions (i.e., Zollinger-Ellison Syndrome)
Gastroesophageal Reflux Disease (GERD)
Erosive Esophagitis
Ranitidine is an H2 blocker (H2 histamine receptor antagonist) that prevents histamines from taking hold in the body. It's an anti-histamine, so by preventing histamines from taking root in and irritating the body, the stomach acid levels released into the body are subsequently lowered.
Besides the uncomfortable and painful symptoms of heartburn and ulcers, minimizing gastrointestinal acid levels will significantly reduce the long-term damage gastrointestinal they would have on your body.
Zantac's ability to control heartburn and minimize exposure to heartburn and permanent gastro damage led it to be a popular medication well into the 21st Century up until 2019.
At that point, it had become the 53rd most commonly prescribed medicine in the United States. Over 13,000,000 prescriptions of Zantac had been prescribed by doctors in 2019, meaning millions of people were taking it regularly.
Unfortunately, it took until 2019, only three years ago, for the issues with Zantac to come to light, and the medication was not pulled from the market entirely until April 2020.
Timeline: History of Zantac (Ranitidine)
1976 – John Bradshaw discovers Ranitidine.
1981 – Zantac is sold commercially for the first time, but only in the U.K. and Italy.
1983 – Glaxo Holdings Ltd gets the U.S. Food and Drug Administration(FDA) approval to begin selling Zantac as a prescription drug in the U.S.
1988 – Zantac quickly becomes the world's best-selling drug and one of the first medications to achieve $1 billion in annual sales.
1997 – Glaxo's U.S. patent to be the sole manufacturer of Zantac dies, and multiple U.S. pharmaceutical begin to make generic versions of Ranitidine.
2004 – Pfizer, a U.S. pharmaceutical company, gains approval to make an over-the-counter version of Zantac. Consumers can purchase Zantac medication in large quantities without a doctor prescribing it.
2004-2017 – Zantac continues to be available in the U.S. as an OTC medicine. Multiple companies trade the rights to sell it during that time: Johnson & Johnson, Boehringer Ingelheim Pharmaceuticals, and Sanofi SA. (Sanofi SA now sells the Zantac replacement, Zantac 360, in the U.S., which contains a different active ingredient)
July 2018 – European and U.S. regulators recall valsartan, which is used to treat blood pressure. The drug contains N-Nitrosodimethylamine (NDMA). NDMA has been found to cause cancer.
September 13, 2019 – After receiving a tip from an online pharmacy, Valisure, the FDA alerts the American public about Zantac containing NDMA and the increased risk of cancer.
September 18, 2019 – Novartis AG's Sandoz Unit says it is halting the distribution of the generic versions of Zantac in all markets.
September 28, 2019 – U.S. drug store CVS Health Corp announces it will stop selling Zantac: CVS, Walmart, Walgreens, and Rite-Aid remove OVT Zantac from their store shelves.

October 2019 – FDA announces it has found "unacceptable levels" of Ranitidine in Zantac and says more testing is needed. The FDA does not make an FDA recall but advises companies to stop making Zantac for U.S. sales.
April 1, 2020 – After testing Zantac and generic Ranitidine for their safety and link to cancer, the FDA makes an official request for companies to stop selling Zantac in the U.S. Additionally, the FDA advises that people should stop taking Zantac and switch to another heartburn drug.
What Happened to Zantac?
Virtually all medication on the market carries the risk of side effects, and the chance of side effects does not automatically mean the drug is dangerous or problematic. For the first forty-plus years following its discovery in 1976, Ranitidine products were no exception. Historically, the Zantac heartburn drug had been linked to minor side effects like insomnia, headaches, and fatigue.
So those minor side effects alone would not warrant a lawsuit. However, things changed with researchers discovered the link between the carcinogenic NDMA in Ranitidine and multiple types of cancer in 2019. The probable human carcinogen (cancer causing impurity) has since linked Ranitidine, the active ingredient in Zantac, to certain types of cancer.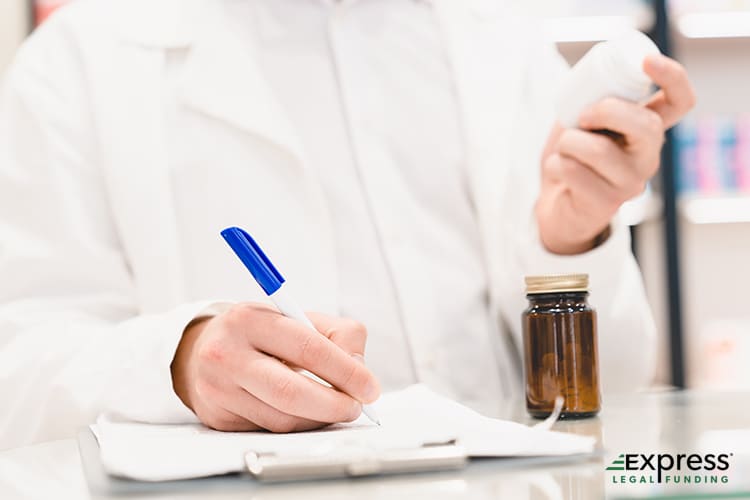 That means the millions of United States citizens who had been using Zantac to treat heartburn and gastrointestinal discomfort were regularly ingesting a probable human carcinogen linked to causing:
Zantac is Linked to Causing Many Types of Cancer:
Bladder Cancer
Liver Cancer
Pancreatic Cancer
Stomach Cancer
Esophageal Cancer
Intestinal Cancer
Lung Cancer
Prostate Cancer
Other Cancer Types(TBD)
It should be no surprise that medication as widespread, popular, and easily obtainable as Zantac being linked to cancer is nothing short of a disaster affecting many more than a few people. Given the destructive nature of cancer, the fact that medication with carcinogenic qualities was prescribed calls the Food and Drug Administration into question.
Ordinarily, the FDA submits new medications to years of rigorous assessments to ensure the medication does not do more harm than good. Unfortunately, the assessment protocols used in 1981 were a little less reliable than modern practices. However, this does not change the fact that millions of Americans had NDMA exposure and were affected by the toxic compounds through their Zantac usage.
The U.S. Food and Drug Administration issued provisional approval of Zantac in 1983, by which point the drug was already approved in 31 other countries.
Despite the discovery of high levels of NDMA in Zantac being a recent development, this has not spared the drug's manufacturer, Glaxo Wellcome, Inc., from legal repercussions over their product. The link between Zantac and cancer has led to several lawsuits against the manufacturer so the victims can recover from their losses.
These Zantac lawsuits have yet to see much coverage in the media, which is why we seek to answer your questions about the legal situation with Glaxo and Zantac and how has the Zantac lawsuit progressed.
What is the Legal Status of the Zantac Lawsuits?
Concerning the Zantac lawsuit situation, the Zantac class action lawsuit has only recently begun to progress. Because the Zantac situation has affected so many citizens simultaneously, the legal system was seen fit to recategorize the Zantac claims into a multi-district litigation (MDL).
An MDL is similar to a class-action lawsuit, except with an MDL, each plaintiff maintains and files their own claim in court, and it crosses state lines. In contrast, class action lawsuits are bound to the laws of single states jurisdiction and are brought by a lead plaintiff representing the class members.
Each claimant's Zantac cancer lawsuit is unique, making it too dissimilar for a class action lawsuit. These MDLs allow the legal system to manage thousands of individual Zantac cases with less strain on time and financial resources.
Before joining the MDL as a plaintiff and being able to sue the Zantac manufacturer for damages, law firms require you to meet basic qualifications to know whether you have a viable Zantac cancer lawsuit and are within the statute of limitations.
So the questions on the form the law firm will ask you for information about your medical history and use of Zantac to determine the following to see if you qualify.
How to Qualify for a Zantac Lawsuit Payout:
You took the brand name Zantac. (Generic manufacturers no longer qualify.)
You have been diagnosed with cancer that can be linked to your taking Zantac.
If you can provide medical records and documentation that shows you took Zantac and were diagnosed with cancer during or after regular use of the heartburn drug, you will help the law firm see you have a strong case. That will make the Zantac lawyers more confident in your lawsuit and in representing you in a Zantac lawsuit.
Unfortunately, on December 6th, 2022, Judge Robin L. Rosenberg dismissed all Zantac MDL cases already filed in the Zantac class action lawsuit.
That means all of the Zantac MDL suits are dismissed, and no more Zantac MDL cases can be filed until Zantac lawyers successfully appeal the decision. This decision by Judge Robin L. Rosenberg was a major blow to the Zantac MDL plaintiffs and Zantac wrongful death families suing the heartburn drugmaker.
Zantac Lawsuit Updates: 2022-2023
Before Judge Rosenberg dismissed the Zantac MDL lawsuits, the lawyers were scheduled to begin litigating claims for California residents on February 13th, 2023. These would have been the first of the bellwether trials, which act as the cases that set a precedent for future cases in mass tort litigation.
The Zantac claims for Florida residents were scheduled to begin in July 2023, with over 2,000 cases filed by Zantac lawyers as of October 2022. In addition to the California and Florida claims, lawsuits were pending in Illinois, Minnesota, New Jersey, New York, Oregon, Pennsylvania, Tennessee, Texas, and Washington State.
When Will the Zantac Lawsuit be Settled?
It's too early to know exactly when the first Zantac lawsuits will be settled, as the Zantac bellwether trials have been dismissed. The dismissal must first be appealed before any bellwether trials can occur in court.
Since these first trial dates have been pushed back multiple times and now dismissed, delaying the Zantac lawsuit settlements for the rest of the plaintiffs.
However, from where things stand today, the earliest Zantac lawsuit MDL will be from cases filed in state court and not begin to settle until the end of 2024 at the earliest.
Zantac MDL in Florida is Dismissed by Judge
While the MDL is currently dismissed for the Zantac situation, the very first of these legal claims against the Zantac drugmakers was made by Joseph L. Galimidi.
Galimidi, a Florida resident, is the first person to file a suit against Zantac manufacturer Sanofi. Specifically, he filed the Zantac cancer claim in the Southern District of Florida. Galimidi's filed the lawsuit on September 13th, 2019, alleging Zantac caused him to develop breast cancer in 2013 after taking Zantacthe after taking Zantac for four years(2009 to 2013).
What makes Galimidi's claim stand out and likely influenced him to make the connection between his taking the heartburn drug, and his cancer diagnosis is how uncommon a condition breast cancer is for men. The CDC reports only 1 out of 100 breast cancer diagnoses in the U.S. are of men.
Galimidi might have been the first to file suit against a Zantac manufacturer, but he was far from the last, as 2,000 plaintiffs joined him in the MDL.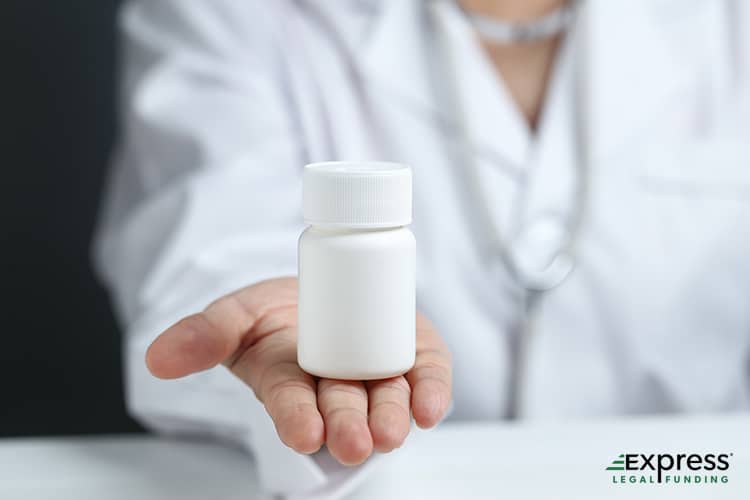 Another plaintiff who soon filed a suit after Galimidi was a Colorado resident named Mark Allan Blake. Like Galimidi, Blake's claim was filed against Sanofi but also against other Zantac producers: Chattem Inc., Boehringer Ingelheim, Pfizer, and GlaxoSmithKline.
Blake filed his claim on October 21st, 2019, based on his using a prescription of Zantac starting in 1996 before later switching from the standard name brand Zantac to Zantac OTC, which he took four times a week. Although Zantac was beneficial in treating his gastrointestinal issues, Blake was diagnosed with bladder cancer in 2018.
According to Blake's claim, research has linked Zantac to NDMA since 1981, which means the medication manufacturers were aware of the cancer risks involved.
Veterans Are More Likely to Take Heartburn Medication
This research has brought the validity of Zantac's release into question, especially since more Zantac cancer lawsuits have come flooding in since Galimidi's claim, including a wave of lawsuits from military veterans. Zantac has been a commonly prescribed medication for veterans through the Veterans Affairs office and VA hospitals.
Unfortunately, many veterans began receiving cancer diagnoses after continued use of Zantac. Following the FDA's recall notice for Zantac products, the Defense Health Agency (DHA) began advising its members to discontinue using the medication immediately.
However, the DHA is alleged to have failed to inform the veterans of the cancer risk, downplaying the potential dangers of continued use. In response to the cancer diagnoses in the wake of the Zantac recalls, multiple veterans filed cancer cases against the manufacturers.
With so many lawsuits pending in state courts over the Zantac cancer situation, and the first Zantac trial imminent, it seems that the beginning of the end should be in sight for the plaintiffs. That is not the case, however, as the claims have only begun to see progress as of this article's publishing.
The MDL claims that were brought against the manufacturers of Zantac in Federal court have been dismissed and therefore did not reach a verdict. The victims are still awaiting a lawsuit update following a potential appeal. Nevertheless, anyone suing for financial compensation in a Zantac lawsuit wants to know how much they can expect to get as a payout at the end of a Zantac claim.

What Kind of Zantac Settlement Payouts Are Likely?
Whenever a personal injury or product liability lawsuit is filed, the end goal is to receive compensation for the plaintiffs. That money usually comes from a settlement with the case's defendant.
With the Federal court Zantac bellwether trials dismissed, for the time being, we do not have a case on which to base a Zantac lawsuit payout. However, lawsuits against a pharmaceutical maker for a drug like Zantac are not unique and have happened plenty of times.
Many other medications have faced similar lawsuits and settled in favor of the plaintiffs, so legal professionals are using those as precedents to estimate how much a Zantac settlement amount can be.
Estimated Zantac Settlement Amounts: 2022-2023
It's still impossible to be sure of anyone's settlement payout until the settlement agreement is signed. Yet, an estimate can be made based on a case evaluation referencing prior legal proceedings that share similar traits.
Roundup lawsuits were brought by people with cancer who had to prove they used Roundup and had cancer. Both are similar to Zantac; the average settlement for Roundup claims was $150,000 USD. Roundup cases are still settling, so it also shares the benefit of being at the same time period. We will have to see. It is too early to tell without the bellwether trials.
However, one factor that will significantly increase the average payout for Zantac lawsuits is if the victim who took Zantac and got cancer dies. Their loved ones are the plaintiffs that will file the Zantac cancer claim. Since the suit is a wrongful death claim, it is thought to be more severe and worthy of a large payout amount.
Some class action and Zantac litigation law firms estimate that the average settlement amount for a Zantac cancer wrongful death case could be closer to $500,000 USD or more for each plaintiff.
With no current claims against Zantac yet to be resolved, there is no precedent for a Zantac settlement amount. That is, except for one plaintiff in Illinois who chose to settle out of court and voluntarily drop their claim and have the case dismissed.
First Zantac Case Settled for $500,000 with Generic Ranitidine Drugmakers
The Zantac lawsuit plaintiff in that lawsuit was a man named Joseph Bayer, and he was set to be the first plaintiff to have a trial for a Zantac claim. Bayer and his law firm elected to settle his claim before the trial began after the manufacturers of generic Zantac offered a ranitidine lawsuit settlement of just over $500,000 USD in compensation.
Although name brand manufacturer GSK was also named a defendant in the case, they did not settle Bayer's claim. While Bayer represents a single suit out of thousands of claims, his settlement with the generic Zantac manufacturers could set some basis for future negotiations for the Zantac lawsuit attorneys.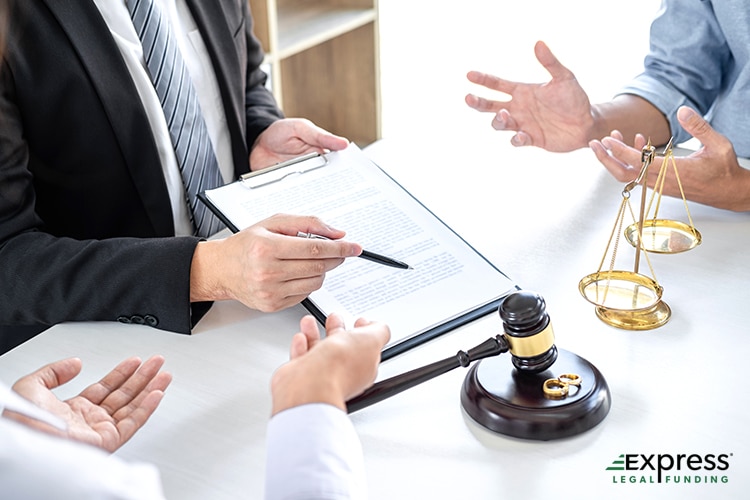 Since Bayer was satisfied with and accepted the $500,000 USD Zantac settlement to cover his damages, it's feasible that the remaining plaintiffs could be offered a similar settlement amount if their claims were successful. Albeit with the current information being made available to the personal injury attorneys representing the Zantac cancer victims, $500,000 USD would seem too hopeful of a number. Time will tell.
Because the Zantac lawsuits were an MDL and the financial loss associated with cancer can vary greatly, in all likelihood, there would have been more room for negotiation depending on the damages each plaintiff suffered due to their cancer diagnosis. Bear in mind this estimation is speculative since, without more finalized claims, we cannot effectively gauge what settlements will arise in the future.
Bear in mind, with the current information being made available to the personal injury lawyers representing the Zantac cancer victims, $500,000 USD would seem too hopeful of a number. With the lack of bellwether trials to take place, no one can effectively gauge an even remotely exact average settlement. So at this point, all anyone can do is look at other MDL suits with similar setups and make some assumptions.
Although there is a lack of information to estimate potential ranitidine lawsuit settlement amounts, I find it valuable to look at what factors are not working against the plaintiffs in the suit. So far as now, the Zantac litigation is on hold in Federal court as all of the MDL claims were dismissed on December 6th, 2022, and no new Zantac MDL claims can be filed for the time being.
However, Zantac lawsuits can still be filed by plaintiffs seeking compensation in state courts.
The Zantac MDL Cancer Lawsuit Payouts:
Civil lawsuits are a complicated and time-intensive legal process in which one party seeks to hold another party responsible. They often involve a plaintiff suing a defendant for injuries or damages.
Given the connection between Zantac use and cancer, the Zantac MDL against the manufacturers, both the plaintiff and Zantac lawyers feel the Zantac lawsuits are more than justified. Until the MDL's dismissal is reversed by a successful appeal, it is unclear what kind of individual or global settlements will result from the Zantac case.
No matter the settlement amount, the plaintiffs involved in the MDL are set to face a hard battle over the next few years' wait time after they provide proof of taking the brand name Zantac and having cancer to help their law firms qualify them for the claim.
Although the case is dismissed, there will always be more updates until it hopefully begins to settle, but the MDL can have another significant benefit to those uninvolved in the case.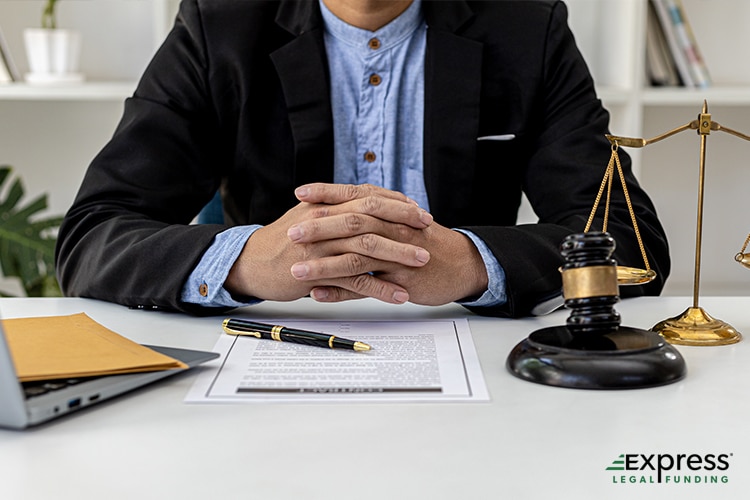 The benefit of an eventual bellwether MDL trial case against the Zantac makers goes beyond having an estimate for what your Zantac lawsuit settlement amount could be but also help you get approved for pre-settlement funding. At the same time, you wait on your Zantac claim.
If the concept of pre-settlement funding is new to you, here is a quick summary of how it works: It's a non-recourse cash advance that can be provided to plaintiffs with civil lawsuits, most commonly personal injury cases.
So a plaintiff with a claim against Zantac can qualify because they are suing for money. The money is not offered as a loan(However, in some states, it is a recourse pre-settlement loan and, therefore, not risk-free). Instead, companies like Express Legal Funding can purchase a portion of a potential settlement or trial proceeds.
That means we, as the lawsuit funding company, only get repaid if the legal claim is successful, and if it is not, the client can keep the money that was advanced to them for their lawsuit. The lien is on the case proceeds and not the plaintiff as it would be with a loan. That is what makes it risk-free for you and not us.
How to Qualify for Zantac Lawsuit Funding?
Unfortunately, with the Zantac MDL dismissed, plaintiffs can't qualify for the time being to receive legal funding for their claim against a Zantac manufacturer. They no longer fulfill the two primary qualifiers to get pre-settlement funding since the claimants' MDL cases were dismissed on December 6, 2022.
Main Qualifications Needed For Zantac Legal Funding (After new MDL claims hopefully get filed):
The plaintiff has a party they can sue for financial compensation.
The plaintiff hired a law firm on a contingency fee basis to represent them on their Zantac claim on a contingency fee basis. Meaning the law firm gets paid a percentage of their Zantac claim proceeds. So if for some reason, they did not receive a settlement or trial award, the law firm would not get reimbursed for the case expenses or receive its attorney's fee.
The third component is how much pre-settlement funding money you can get approved at a particular point in the Zantac case. This is the part where the free consultation comes in and why some companies will specifically request your medical records(We don't request that private medical info at Express Legal Funding).
The more we, the lawsuit funding company, can estimate how much your potential Zantac settlement is to be, the more confident our underwriters can be in determining if they can approve you to get legal funding.
So the more substantial the potential settlement amounts are following the bellwether trials, the more likely you can be approved for a larger Zantac lawsuit funding amount on your pending case.
We understand that medical bills and utility bills can quickly get challenging to keep up with, especially when they are unforeseen and combined with housing costs like rent or mortgage payments. This is an unfortunate reality for many with personal injury and product liability lawsuits, as no one expects to get hurt or sick from prescription medicine.
If you find yourself in a situation where you need an advance of some extra cash from your case to help you get by while you wait for your case to proceed, our team at Express Legal Funding can help you apply at any time to get lawsuit funding.
So you can get some of your settlement money now and later when your claim settles. It's free to apply and get approved. Call us or apply anytime to learn more about lawsuit funding and see if it can be your best financial option.
Aaron Winston is the Strategy Director of Express Legal Funding. As "The Legal Funding Expert," Aaron has more than ten years of experience in the consumer finance industry. Most of which was as a consultant to a top financial advisory firm, managing 400+ million USD in client wealth. He is recognized as an expert author and researcher across multiple SEO industries.
Aaron Winston earned his title "The Legal Funding Expert" through authoritative articles and blog posts about legal funding. He specializes in expert content writing for pre-settlement funding and law firm blogs.
Each month, tens of thousands of web visitors read his articles and posts. Aaron's thoroughly researched guides are among the most-read lawsuit funding articles over the past year.
As Strategy Director of Express Legal Funding, Aaron has devoted thousands of hours to advocating for the consumer. His "it factor" is that he is a tireless and inventive thought leader who has made great strides by conveying his legal knowledge and diverse expertise to the public. More clients and lawyers understand the facts about pre-settlement funding because of Aaron's legal and financial service SEO mastery.
Aaron Winston is the author of A Word For The Wise. A Warning For The Stupid. Canons of Conduct, which is a book in poetry format. It consists of 35 unique canons. The book was published in 2023.
He keeps an academic approach to business that improves the consumer's well-being. In early 2022, Aaron gained the Search Engine Optimization and the Google Ads LinkedIn skills assessment badges. He placed in the top 5% of those who took the SEO skills test assessment.
Aaron's company slogans and lawsuit funding company name are registered trademarks of the United States Patent and Trademark Office. He has gained positive notoriety via interviews and case studies, which are a byproduct of his successes. Aaron R. Winston was featured in a smith.ai interview (2021) and a company growth case study (2022).
In 2023, Aaron and Express Legal Funding received accolades in a leading SEO author case study performed by the leading professionals at WordLift. The in-depth data presented in the pre-settlement funding SEO case study demonstrate why Aaron Winston maintains a high-author E-E-A-T. His original writing and helpful content continue to achieve unprecedented success and stand in their own class.
Aaron was born in Lubbock, TX, where he spent the first eight years of his life. Aaron attended Akiba Academy of Dallas, TX.