Written by Aaron R. Winston
Last Updated: November 28, 2022 3:09pm CST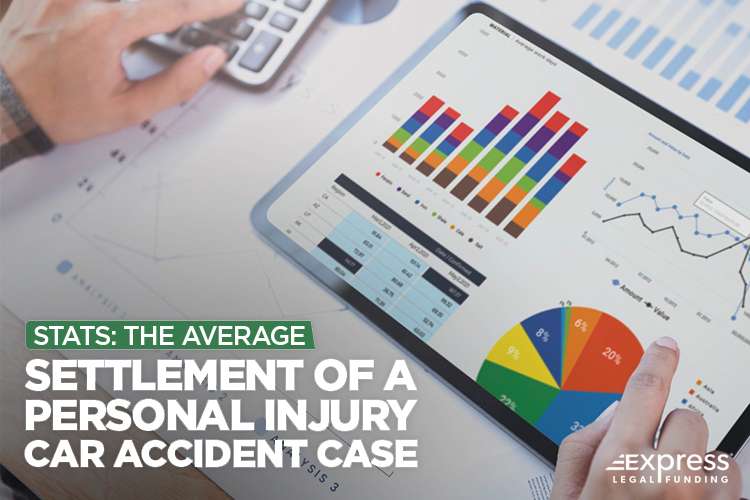 One of the most common legal proceedings in the world revolves around personal injury cases. Cases of this nature occur increasingly every passing year, with people suffering from them more and more.
However, while not remotely pleasant, the pain and suffering of a personal injury claim does come with one consolation. Personal injury and car accident cases come with significant financial restitution if the legal proceedings go in your favor.
These settlements are not always the same and will vary from case to case. Furthermore, how the cases are handled and resolved will be different depending on where you live in the country.
We hope to help inform you about how personal injury cases tend to settle and the average result with this article.
Let's get started!
Opening Statements
A personal injury case is not an easy situation to handle, especially since being involved in one means you have suffered from a physical trauma of some sort.
The pain from these accidents is already profoundly unpleasant, and it is often a traumatic experience with emotional distress and long-term pain and suffering.
Still, such cases become even more debilitating due to the financial burden you bear as a result.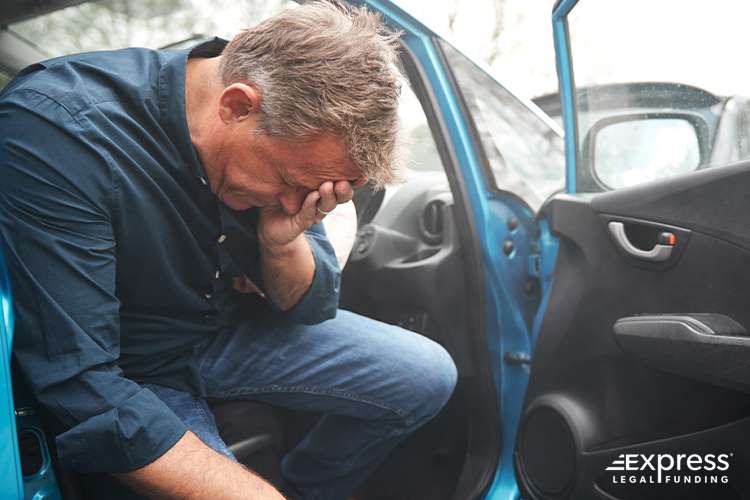 The most common personal injury claim results from a vehicular accident, which can lead to injuries and trauma to your entire body depending on the extent of the impact on your car and other property damage.
So, depending on the severity of your injuries and the car crash, you could be in significant amounts of pain. Add on the cost of medical treatments to tend to that pain and bodily injury, and you find yourself shelling out exorbitant funds to get back to some semblance of a healthy body again.
The combination of pain and financial stressors can undoubtedly cause you a great degree of fear, concern, and distress.
However, you should know that such grief is natural and common in instances such as this. If you are currently dealing with a personal injury case, you are not alone, and your prospects might be much better than you realize.
The nature of a personal injury case is to settle with the insurance adjuster so that you might recoup your losses from your treatment for injuries sustained as a result of the accident before a lawsuit is filed.
However, once the lawsuit is filed by your personal injury attorney the insurance adjuster will hire a defense attorney from an outside law firm or choose to use an inhouse attorney employed by the insurance company.
If the opposing party makes an unfair settlement offer, your case might even make its way to a courtroom with a personal injury lawsuit evaluated by a jury.
So, with the right resources, you can turn a tragic event into a less arduous experience and possibly undo the financial damage entirely. With that in mind, however, you should prioritize your physical recovery above all.
Exhibit A: The Process
If you are lucky, you do not have any prior experience with personal injury cases. This situation is the first (and hopefully only) time you will contend with the experience.
If that is the case, it will likely be to your benefit to better understand how these cases work in a little more detail.
The first step to any personal injury case, as you might have guessed, is getting in touch with a personal injury lawyer after you have begun treating for your injuries.
Your attorney will be your ally to ensure you receive the best possible injury settlement amounts and guide you through the process. This process, however, is where personal injury cases start to get a little complicated.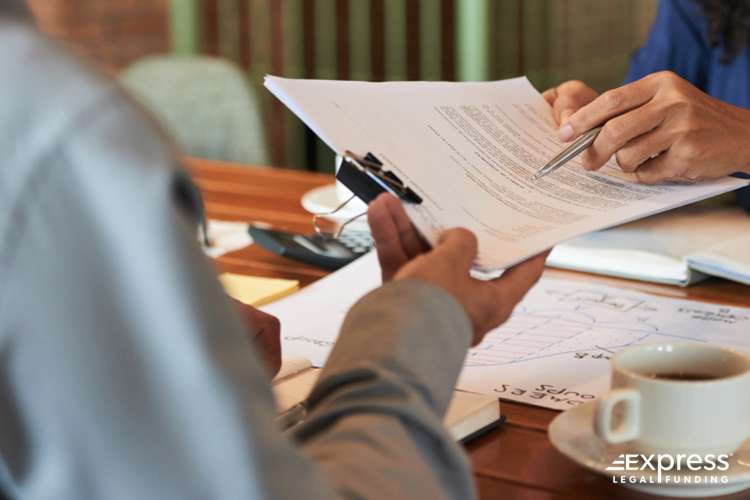 There is no guaranteed timeframe for when a personal injury case resolves as the situation will vary from person to person and case to case.
On average, a settlement offer is sent, and a settlement is typically reached, depending on if the case goes to trial or not. If it does, the compensation can take up to a year or more due to the arguments dragging out the litigation process.
In most cases, a personal injury claim is not likely to go to trial and is settled between the personal injury attorney or the defendant's insurance company.
In this instance, you can occasionally settle in a matter of months. However, there are no concrete timeframes for the result.
Several factors affect the value of your case and how quickly you can resolve it.
The type of injury, whether or not you have serious injuries, the motorists and passengers involved, the at-fault driver, policy limits, the insurance company, and the duration of your treatment can all impact your timeline.
While your car accident attorney is fully able to work concurrently with your treatment, they will need to have an updated list of your overall medical costs to use in the negotiations with the plaintiff's insurance company to get the maximum settlement.
However, settlements for personal injury do need to be reached within the statute of limitations. The statute refers to the amount of time allowed to pass before you are no longer able to take legal action in response, and these statutes vary by state:
Kentucky, Louisiana, and Tennessee have a statute of limitations extending to 1 year for personal injury.
Alabama, Alaska, Arizona, California, Colorado, Connecticut, Delaware, Georgia, Hawaii, Idaho, Illinois, Indiana, Iowa, Kansas, Minnesota, Nevada, New Jersey, Ohio, Oklahoma, Oregon, Pennsylvania, Texas, Virginia, and West Virginia have a 2-year statute. However, Colorado has a 3-year law for motor vehicle accidents.
Arkansas, DC, Maryland, Massachusetts, Michigan, Mississippi, Montana, New Hampshire, New Mexico, New Year, North Carolina, Rhode Island, South Carolina, South Dakota, Vermont, Washington, and Wisconsin have a 3-year statute.
Florida, Nebraska, Utah, and Wyoming have 4-year statutes, Missouri has a 5-year statute, and Maine and North Dakota have 6-year statutes.
Once your attorney records all your medical costs and records, they use them to draft a demand letter to the adjuster.
The demand letter tells the adjuster the required funds that the attorney believes are reasonable for you and your needs. If the adjuster agrees, a settlement check is cut and sent to the attorney, settling your case.
However, if the adjuster refuses, the case moves to litigation and may eventually be presented before a jury that decides who and what percentage is at fault.
The jury then decides what constitutes a fair trial awarded auto accident settlement. Once your case has settled, your settlement amount is held in trust by your attorney. This process leads to the question of what kind of settlement amount you can expect.
Exhibit B: Average Car Accident Settlement Amounts
The process of a personal injury case can be complex, but once it is complete, it can potentially net you a settlement you can use to help stabilize your life after the injury. However, the amount you get is not set in stone and is affected by several factors.
Unfortunately, it's impossible to estimate a reliable average settlement for a personal injury case. The best you can do is examine comparable juries with the same type of injuries and medical treatments.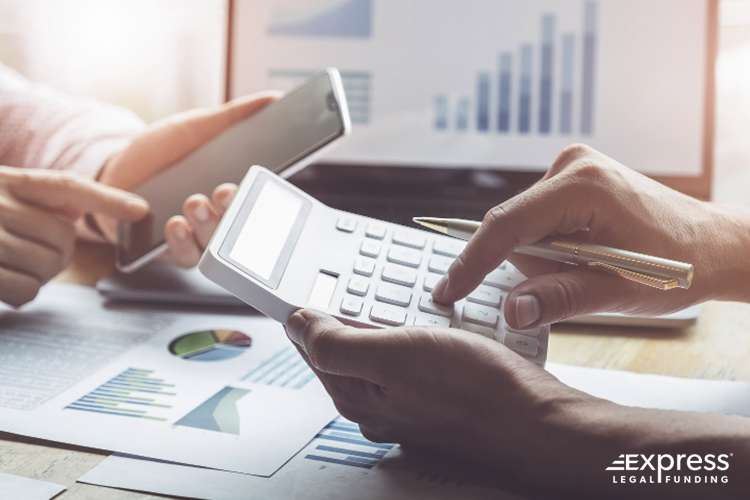 The first and foremost factor is your treatment costs. The higher your medical bills are, the higher a settlement you can get.
The car accident claims adjuster for the opposing insurance policy uses your overall medical costs as a sort of reference to determine the amount of money you reasonably need to pay for your medical treatment.
Unfortunately, this means that an average settlement amount cannot be reasonably ascertained, as there is no set amount awarded to personal injury cases.
With this in mind, you can extrapolate a range of typical settlement awards from previous settlements throughout the year. However, it is essential to note that these figures are not concrete and are entirely circumstantial.
For example, surgeries for broken bones, brain injury, or a back injury / spinal cord trauma are almost always going to result in a larger settlement than a sprained wrist or whiplash.
Therefore, when filing a personal injury insurance claim, it is important not to count on any specific amount and focus on treatment while trusting your experienced attorney to negotiate the best possible amount for your situation.
The reality is that a personal injury case in which you accumulate medical costs exceeding $20,000.00 will more than likely result in a fair settlement that can cover that entire amount and little else so that you can pay for your medical expenses without issue.
However, while there is no average personal injury settlement awarded for car or truck accident cases, several factors affect how much of what you are awarded you get to keep for yourself.
Exhibit C: What Affects the Settlement Value
When you are awarded a settlement, either by the claims adjuster or the jury, if your case went to trial, you are expected to use it to pay for some of your medical costs, and possible future costs.
These bills are why the amount correlates to your total bills. You may have a chance to walk away with some of the settlement to dedicate to other financial needs (depending on how the case works out).
It's important that you follow your doctor's advice and recommendations for your treatment and physical therapy. You should not ignore your doctor's advice or use those funds for anything that will hurt your recovery.
Your medical costs dictate the sum of the funds awarded to you, and the claims adjuster evaluates them to determine how much to offer.
If the offer is deemed unreasonable, the case moves to litigation. Once this happens, the discovery of your costs is presented to the jury and scrutinized.
If it is determined that you are over-treated in an attempt to max out the claim, you will harm your total amount and receive fewer funds to cover what is viewed as necessary treatment. This is the most common with chiropractic bills.
For example, this means that if you accumulate $15,000.00 in medical costs and chiropractic treatment, but only $1,500.00 was deemed essential by the adjuster, that will result in you only receiving the lower value.
This could leave you with over $13,000.00 worth of medical treatment to pay off with nothing to show for it.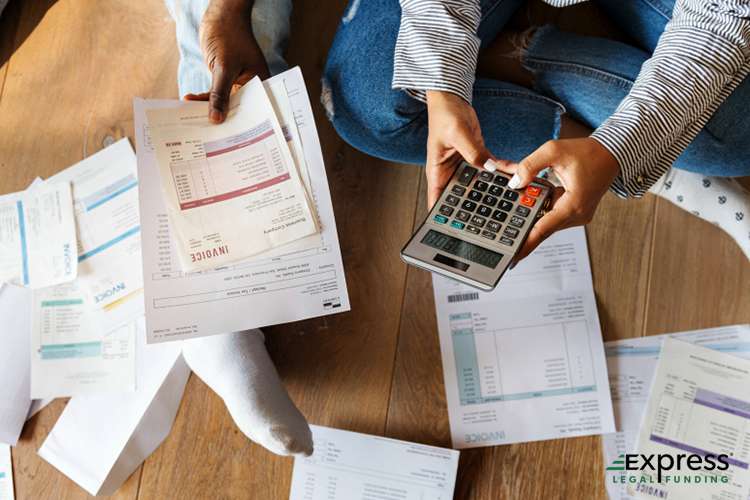 However, if you are awarded a more substantial car accident settlement that covers the total amount of your medical costs, you have a much better chance of walking away with some of the settlement funds.
In many states, your attorney is authorized to contact your insurance providers for medical records if a lien was issued when it comes to your medical costs. These liens constitute a sort of record that promises repayment of services rendered after your settlement has been awarded to you.
In certain states, your attorney can negotiate with these lienholders to lower the amount owed to fall more in line with the settlement you received to ensure everyone gets appropriately paid. In this case, whatever money from the settlement that is not spent paying these liens and your attorney is sent home to the accident victim.
Additionally, a portion of your settlement is set aside to pay off the costs of your legal representation for not only the work they put into negotiating your case but the costs they incurred getting the files they need to do so.
For example, a total medical cost of $15,000.00 with a settlement of $20,000 can be reduced by 50% in many cases. This reduction leaves your medical cost total at $7,500.00. Once that is paid off, your settlement remains with $12,500.00 divided between you and the attorney.
Factors of this nature affect what proportion of the settlement is yours, but ultimately, the costs that you incur can affect the gross payment.
This kind of complexity is why legal representation is required to navigate a personal injury settlement. It's also one of the many reasons that people should never decide to try and represent themselves in personal injury cases.
Closing Statements
Personal injury cases are not a simple matter, no matter how clear-cut they might seem. There is a lot of negotiation involved in determining exactly how much the adjuster or jury will award you.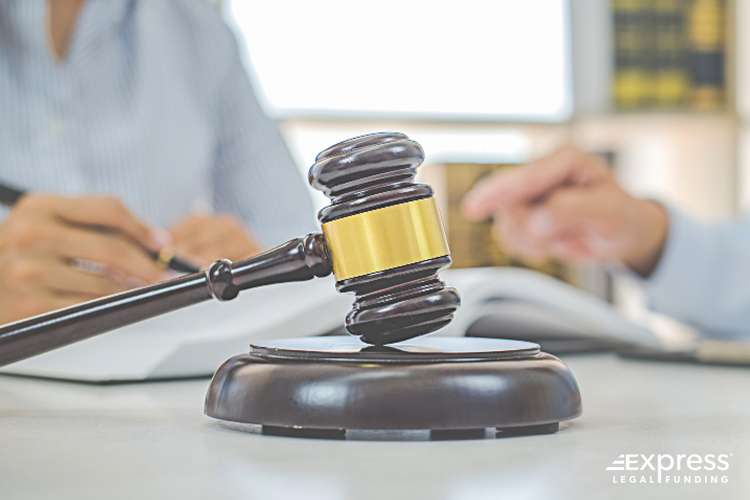 Due to the variables affecting the final figures, it is impossible to claim an average car accident payout amount exists. It is a number that changes with every case and cannot be predicted to any reasonable degree until your medical bills have been evaluated.
Most importantly, it would help if you remembered that the rules and procedures for personal injury cases vary from state to state. Your car accident lawyer will give you legal advice with information that is relevant to your state and its multipliers.
Until your individual case evaluation and settlement, you remain obligated to tend to your everyday costs yourself, which can result in a pileup of bills that can jeopardize your living standard.
If this is the case, you might want to consider applying for legal funding to pay your bills in exchange for a small portion of your personal injury settlement or trial award. If so, contact us at Express Legal Funding for a free consultation, and we can help you keep afloat as you settle your car accident injury case.
Aaron Winston is the Strategy Director of Express Legal Funding. As "The Legal Funding Expert," Aaron has more than ten years of experience in the consumer finance industry. Most of which was as a consultant to a top financial advisory firm, managing 400+ million USD in client wealth. He is recognized as an expert author and researcher across multiple SEO industries.
Aaron Winston earned his title "The Legal Funding Expert" through authoritative articles and blog posts about legal funding. He specializes in expert content writing for pre-settlement funding and law firm blogs.
Each month, tens of thousands of web visitors read his articles and posts. Aaron's thoroughly researched guides are among the most-read lawsuit funding articles over the past year.
As Strategy Director of Express Legal Funding, Aaron has devoted thousands of hours to advocating for the consumer. His "it factor" is that he is a tireless and inventive thought leader who has made great strides by conveying his legal knowledge and diverse expertise to the public. More clients and lawyers understand the facts about pre-settlement funding because of Aaron's legal and financial service SEO mastery.
Aaron Winston is the author of A Word For The Wise. A Warning For The Stupid. Canons of Conduct, which is a book in poetry format. It consists of 35 unique canons. The book was published in 2023.
He keeps an academic approach to business that improves the consumer's well-being. In early 2022, Aaron gained the Search Engine Optimization and the Google Ads LinkedIn skills assessment badges. He placed in the top 5% of those who took the SEO skills test assessment.
Aaron's company slogans and lawsuit funding company name are registered trademarks of the United States Patent and Trademark Office. He has gained positive notoriety via interviews and case studies, which are a byproduct of his successes. Aaron R. Winston was featured in a smith.ai interview (2021) and a company growth case study (2022).
In 2023, Aaron and Express Legal Funding received accolades in a leading SEO author case study performed by the leading professionals at WordLift. The in-depth data presented in the pre-settlement funding SEO case study demonstrate why Aaron Winston maintains a high-author E-E-A-T. His original writing and helpful content continue to achieve unprecedented success and stand in their own class.
Aaron was born in Lubbock, TX, where he spent the first eight years of his life. Aaron attended Akiba Academy of Dallas, TX.