Written by Aaron R. Winston
Last Updated: April 27, 2023 1:33am CDT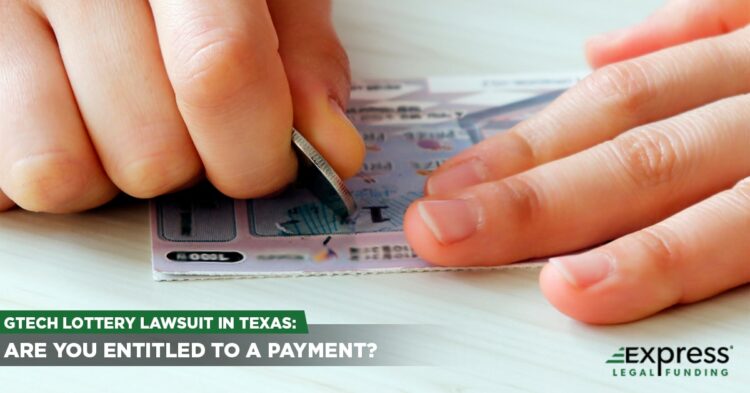 Nobody likes to feel like they were cheated, especially by significant entities and corporations that seem to not care one way or the other how it affects you.
So, when such an entity is alleged to have done something exploitative that cheats you of your hard-earned funds and, in the process, lines its pockets, it is reasonable to want to take legal action against the responsible party.
Unfortunately, these giant and influential companies often seek protection under certain legal loopholes like sovereign immunity. By being classified as extensions of the government, they can get sovereign immunity, which offers them additional protection from lawsuits.
These extra protections allow their seemingly underhanded practices to take advantage of their consumer base free of repercussions. Of recent, one mega consumer product entity that came under fire in trial courts is the GTECH Corporation (n/k/a IGT Global Solutions Corporation).
What is the GTECH Fun 5's Lawsuit?
The Fun 5's lawsuit Fun 5's lawsuit story began trending on social media and local news networks in Austin, Houston, and Dallas in 2014.
Many of you may have already heard of the GTECH Corp scandal involving their Fun 5's lottery card game, and some may even be victims of their alleged fraudulent behavior.
When a corporate giant like GTECH intentionally misleads consumers and, in the process, pads their bottom line, it becomes a point of contention for those who suffer.
In the case of the GTECH lotto scandal, lawsuits have been working their way through the legal system for many years to argue that GTECH engaged in deceptive practices and to ensure the victims are paid the winnings they are owed.
The only question is whether or not you can also claim a winning payment from GTECH. With this article, we hope to help you better determine whether or not you are eligible for compensation because of GTECH's alegged fraudulent actions.
Disclaimer: The information in this article is for educational purposes only, and we cannot provide individualized legal advice for your specific case with this article. If you or somebody you know was impacted by the GTECH Fun 5's scratch tickets, don't hesitate to contact a GTECH lawsuit attorney today for a free consultation and a free case review.
What Happened With The GTECH Fun 5's Lottery?
While you might already be aware of the situation, there might be some of you who were victimized by GTECH's alleged actions and unaware of it.
The whole situation began in 2014 when GTECH released a state lottery card game called the Fun 5's, a tic-tac-toe game where you scratched the cards to reveal potential winnings.
While this might seem innocuous and standard as far as scratch card games go, the Fun 5's series of scratch cards were discontinued after a mere six weeks of circulation due to a major controversy arising from the instructions provided for the game that wound up misleading a significant number of players.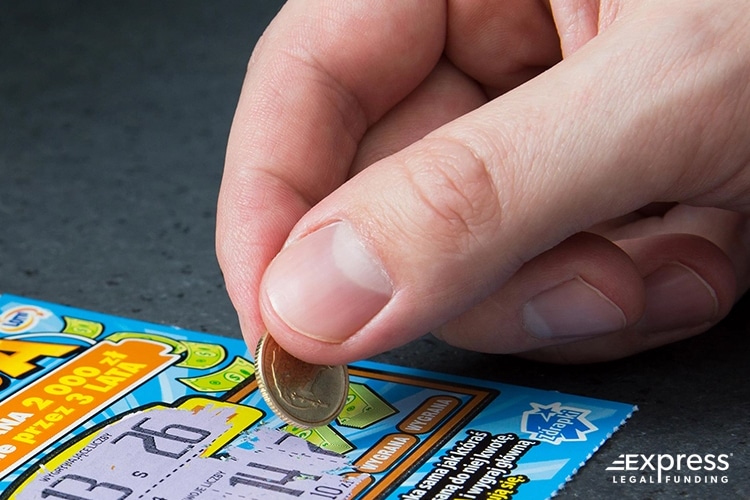 Due to specific changes that GTECH implemented to the cards to prevent micro-scratching, the instructions on the cards had become unclear.
Specifically, an instruction led players to believe that any card that revealed a symbol of a money bag indicated an automatic victory of the game regardless of the result of the Fun 5's Lotto itself. It also implied that the payout would be five times the original prize box.
So, when players began calling in to claim their jackpot from their winning tickets, they were shocked to learn that they had not won anything despite what was written on the cards. Gary Grief, the Executive Director of the Texas Lottery Commission (TLC), testified that these complaints did not cause him any concern.
Fun 5 Lottery Ticket Lawsuits Updates
Of course, his response only further led to the whole situation transforming into a legal issue, as many players felt they had been lied to about what would qualify as a victory insofar as the game results were concerned. Lawsuits filed against GTECH:
The

NETTLES V. GTECH CORP

case was filed in the Texas Supreme Court. The plaintiff Dawn Nettles argued her case in Dallas County.
James Steele filed the GTECH CORPORATION v. STEELE lawsuit in the Travis County District Court System.

A tortious interference case was filed by Harold Rosbottom in

ROSBOTTOM v GTECH

.
These multiple complaints resulted in the Texas Lottery Commission making a decision to shut the game down permanently on October 21st, 2021, to prevent further issues and non-winning claims from their lottery games.
This sort of alleged fraud is the backbone of many cases, and GTECH was also quick to shield itself from these claims by claiming that the Texas Lottery Commission (TLC) was the responsible party. GTECH followed the Texas Government's regulations during the creation of the game.
However, this attempt to dodge accountability for their inability to denote the money bag not being a winning symbol properly was quickly dismissed in a landmark decision. Despite GTECH's pleadings, the Court of Appeals found that although Texas Lottery Commission was immune from suit, Gtech as a private contractor, would not qualify for derivative sovereign immunity.
At least in Texas, GTECH is being held accountable as the rules made for the Fun 5's series of cards were left to their discretion. This means that any adjustments they failed to fully inform players of what constitutes a winning or losing card, mistake or not, were their responsibility.
As a result, the Texas judicial system allows players affected by this slip-up to file claims against GTECH to recoup their losses and acquire the payout they are entitled to for their "winning" Fun 5's cards. In most cases, these claims aren't being made against any governmental entities or external lottery operators – they are being filed against the GCORP.
Do You Qualify For A Fun 5's GTECH Lottery Claim?
If you or somebody you know has participated in GTECH's failed Fun 5's card scratch-off game, you might wonder if you qualify to pursue payment from GTECH within the bounds of the fraud claims being levied against them. The answer to that is dependent on your specific circumstances.
To start, you not only need to have purchased a Fun 5's lotto card and participated in it, but your card must have involved the money bag symbol. The vast majority of players had cards that possessed the money bag icon but did not win the actual tic-tac-toe component of the game by having a series of matching symbols.
There are likely also a few players who won the tic-tac-toe part of the game with a money bag but did not receive the 5x multiplier bonus.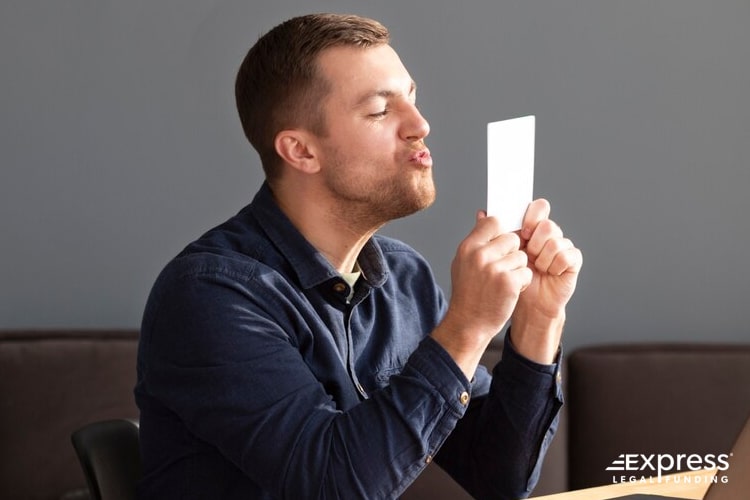 This error means the average claimant is looking for one of two outcomes:
They want to receive the payout they earned by getting the money bag icon which was implied as an automatic victory. Users that received this prize would have won the prize box sum multiplied by five (otherwise known as the 5x box).
They want the 5x multiplier applied to their prize box payout that was rescinded due to the miscommunication and subsequent retirement of the game. These claimants would have won the base tic-tac-toe game with a money bag symbol present on their card.
Given that the "Fun 5's series" working paper changes were designed to prevent micro-scratching after GTECH had written the rules, the fact they did not update the rules listed on the card leaves them liable.
If you fall under one of these categories, you might be able to seek payment from GTECH for their failure to uphold the game's rules. However, it is essential to note that we do not know your specific circumstances and do not intend to advise you on what to do if you believe you qualify.
If you did get the money bag icon on either a winning or losing card, you should consider consulting with a law firm to determine your eligibility for compensation from GTECH. A Texas attorney would be able to compare your specific circumstances with the current climate of the case.
How Much Can I Win in A Fun 5's Lawsuit Settlement?
Unlike with a personal injury or property damage claim, there are no medical costs or damaged items in the Fun 5's lawsuit that GTECH would be obligated to produce funds for repayment. GTECH's responsibility is to those filing claims involving the winnings, as they were meant to have won by revealing the money bag icon.
However, the amount they payout will most likely relate to the winnings you are owed due to the facts around the faulty instructions on the Fun 5's lotto card and little else.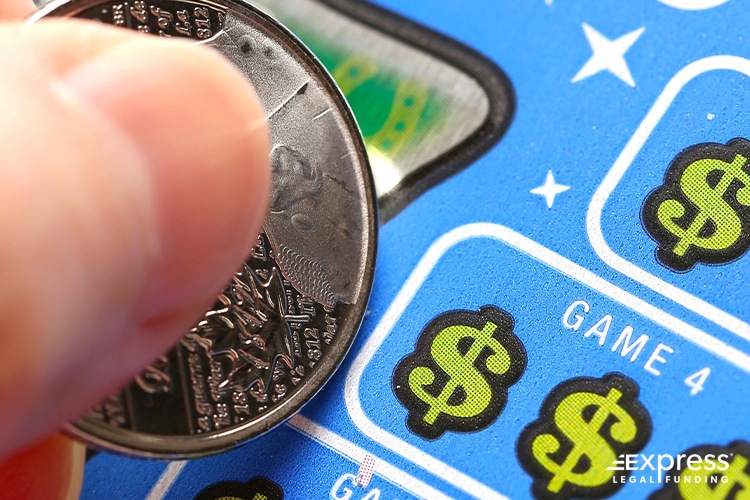 For example, the prize box sum listed on the card with the 5x multiplier, the money bag crest, symbolizes what the civil lawsuits say they legally owe you. As a result, you could be looking at settlement amounts ranging from $300,000.00 to $400,000.00.
However, GTECH would not necessarily compensate the money you spent purchasing the Fun 5's game cards themselves.
So, if you bought 50 cards with only a single card bearing the money crest symbol, you will be paid the victory prize for that specific card and not the money you spent on the winning card itself and the other 49 that did not win.
You should also never go into any legal battle expecting any particular settlement amount, as claims like these can become very complicated quickly.
So, when it comes to what you stand to gain from filing a claim against GTECH for your Fun 5's series scratch cards, you stand to gain the promised prize amount. This important change is why you must have a card that bears the money bag crest since that is where the conflict is in the instructions on the card.
With everything that needs to be considered in these sorts of cases, there is some preparation work you could do independently to prepare for your claim to maximize the odds of a successful settlement for your claim.
What Can You Do About The Fun 5's GTECH Lottery Case?
An essential weapon in any arsenal for a legal battle is the evidence you can submit. When it comes to fraud or false advertisement, virtually no photographic or video evidence is presented since it seldom offers any genuine aid for your claim.
The exception is when you are submitting video evidence of you purchasing the game card in the first place as proof that you were the one who made the purchase.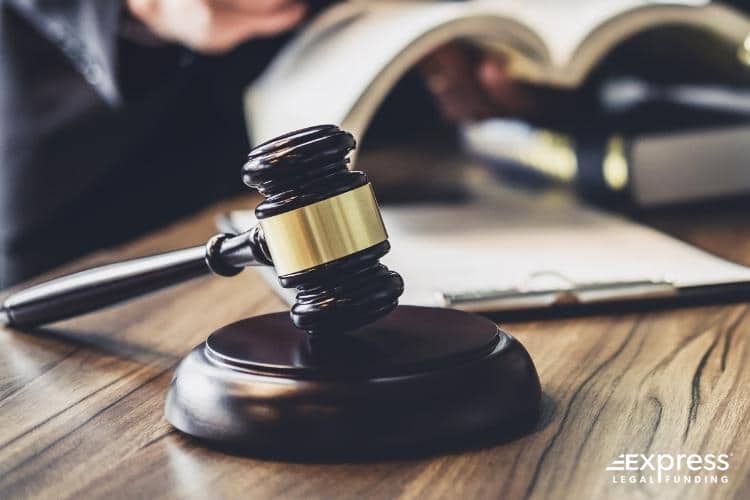 The most crucial piece of evidence you can provide will end up being the game card itself since it is what holds evidence of what crests were uncovered while playing.
For example, if you found the money bag symbol for which the lottery ticket buyers initially produced the claim, you would have irrefutable evidence of your stolen victory per GTECH's negligence.
However, your best bet also involves keeping a record of both the receipt you received when you purchased the game card or getting a copy of any credit card statements proving you are the one who bought the Fun 5's Lotto card.
So, you should take photos of and keep the game card in a safe place to submit to your legal team if you still have access to the card. This way, you will have more support for your GTECH Fun 5's claim than an unadorned accusation.
GTECH Fun 5's Lawsuit Settlement in Texas
Unfortunately, GTECH's Fun 5's scratch cards are not fun, thanks to the number of Texas lottery players who feel that they have been misled and robbed of their won prizes. GTECH certainly is not having any fun either since they have officially been labeled liable for their responsibilities within the bounds of the Texas legislature.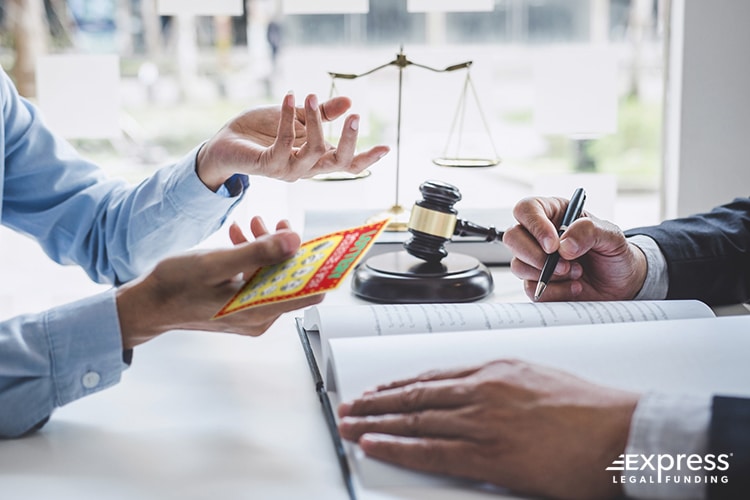 However, even though GTECH can be liable for the prize money players have missed out on, whether or not you can be eligible for a Fun 5's settlement is unique to your situation. If you have never touched GTECH's Fun 5's series of cards, you will have no basis for a claim.
However, if you have played the Fun 5's Lotto and been a victim of the money bag crest misunderstanding, then you might yet have a claim to file against GTECH. So if you think you or someone you know has a claim, we recommend seeking advice from a relevant lawyer in the state of Texas.
Filing a claim against GTECH does not mean instant lottery winnings or access to the settlement you deserve. Successful class action lawsuits take time, which works against you when you need money to pay your bills.
The good news is that we at Express Legal Funding can be there to help in this regard. We offer low cost pre-settlement funding to plaintiffs waiting on their claims to settle. At this time, Express Legal Funding can not provide lawsuit cash advances for the Fun 5's lawsuit claims in Texas.
It's too early to qualify as we, like many Texans, are still waiting on the Fun 5's bellwether trials to reach a fair and greatly winning verdict in court. Once that happens, our underwriting team better know the best amount of legal funding we can approve each Fun 5 claim. Like all court cases, it takes patience.

Fortunately, if we can give funding on the Fun 5 cases, the lien is on the potential settlement or trial award of the GTECH lotto card claim and is not a loan. You still win.
Meaning the pre-settlement funds are yours to keep if you lose your case in court, and you don't have to worry about bringing on more debt, big or small. You can call us or apply online anytime for legal cash funding for countless types of civil lawsuits and other cases.
Do you have any questions for us about the GTECH lottery lawsuit and whether you can qualify for GTECH lawsuit funding? Did you buy any instant tickets from GTECH or attempt validation, and do you believe you were impacted by this error? Please get in touch with us today to see if you can qualify for pre-settlement funding and for a free consultation.
Aaron Winston is the Strategy Director of Express Legal Funding. As "The Legal Funding Expert," Aaron has more than ten years of experience in the consumer finance industry. Most of which was as a consultant to a top financial advisory firm, managing 400+ million USD in client wealth. He is recognized as an expert author and researcher across multiple SEO industries.
Aaron Winston earned his title "The Legal Funding Expert" through authoritative articles and blog posts about legal funding. He specializes in expert content writing for pre-settlement funding and law firm blogs.
Each month, tens of thousands of web visitors read his articles and posts. Aaron's thoroughly researched guides are among the most-read lawsuit funding articles over the past year.
As Strategy Director of Express Legal Funding, Aaron has devoted thousands of hours to advocating for the consumer. His "it factor" is that he is a tireless and inventive thought leader who has made great strides by conveying his legal knowledge and diverse expertise to the public. More clients and lawyers understand the facts about pre-settlement funding because of Aaron's legal and financial service SEO mastery.
Aaron Winston is the author of A Word For The Wise. A Warning For The Stupid. Canons of Conduct, which is a book in poetry format. It consists of 35 unique canons. The book was published in 2023.
He keeps an academic approach to business that improves the consumer's well-being. In early 2022, Aaron gained the Search Engine Optimization and the Google Ads LinkedIn skills assessment badges. He placed in the top 5% of those who took the SEO skills test assessment.
Aaron's company slogans and lawsuit funding company name are registered trademarks of the United States Patent and Trademark Office. He has gained positive notoriety via interviews and case studies, which are a byproduct of his successes. Aaron R. Winston was featured in a smith.ai interview (2021) and a company growth case study (2022).
In 2023, Aaron and Express Legal Funding received accolades in a leading SEO author case study performed by the leading professionals at WordLift. The in-depth data presented in the pre-settlement funding SEO case study demonstrate why Aaron Winston maintains a high-author E-E-A-T. His original writing and helpful content continue to achieve unprecedented success and stand in their own class.
Aaron was born in Lubbock, TX, where he spent the first eight years of his life. Aaron attended Akiba Academy of Dallas, TX.