Written by Aaron R. Winston
Last Updated: March 17, 2023 1:57pm CDT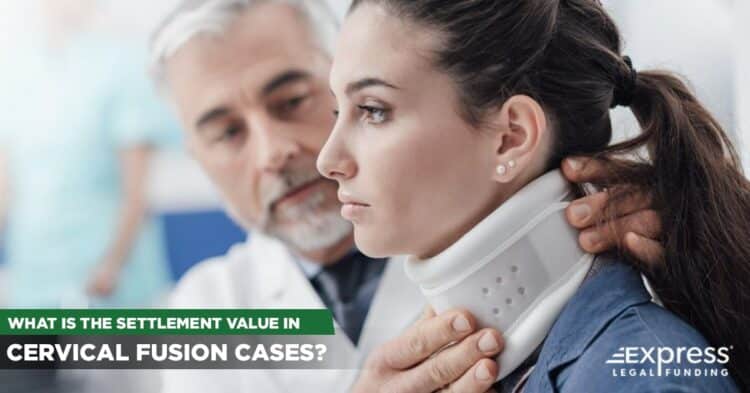 When we get a back injury in a motor vehicle accident and require emergency medical treatment, we always expect to face high medical costs to begin our recovery. The more severe the back or neck injury, the more expensive and complex the treatment will likely be. We are at our insurance company's mercy to avoid going bankrupt to pay for the medical bills during this recovery process.
However, when the back injury is due to another party's negligence causing us bodily harm, they become, or their insurance company becomes the party responsible for compensating us financially so we can get the treatment we need without worry.
The settlement amounts to pay for your expenses in injury cases and lawsuits will vary on several factors. One of the most significant contributing factors to back and neck injury claims is the scope of the back injury sustained in the car accident.
Some injuries are more severe than others and will warrant a more significant settlement value. Typically, the larger settlement amounts are eventually offered for the more complex injury cases.
One surgery that is becoming more common for the back and neck injury types and is seeing increased coverage is cervical fusion injuries.
More people with injury cases are now choosing to go with spinal fusion surgery to help them heal from a car accident. However, there is still remarkably little coverage surrounding the lawsuits and the subsequent settlements or court awards.
Cervical fusion is a life-changing procedure that, most often, the need for it would result from you suffering an injury in a catastrophe requiring it. Therefore, it is essential to understand the full extent of what you are owed and can recover if you become the victim of a cervical spine injury and require fusion injury.
This article will assess the current settlement trends of cervical fusion injuries and jumpstart a general expectation for any settlement you are owed.
However, as always, if you do not have an attorney, we recommend contacting a personal injury lawyer for a free consultation. During the case evaluation, they can hear the specifics of your case and give you the insight you need on whether there is someone you can sue to seek financial justice for your injuries and damages.
Let's begin…
What is Cervical Fusion?
Some of you might be wondering what cervical fusion is, especially since the cases surrounding cervical fusion injuries are not very well-publicized in mainstream news outlets or even medical talk shows.
We first need to clarify that cervical fusion is not the name of the injury caused to the accident victim but the name of a type of surgery intended to treat spinal neck injuries.
A cervical fusion is a highly delicate surgical procedure designed to treat the portion of your spine that reaches your neck. This area is called the cervical region, and unlike the lower back (lumbar fusion), it's at the top-most area of your spine and is responsible for supporting your head on your neck.
If it is compromised in any way in a back or neck injury, you will find functioning in daily life virtually impossible. Non-fatal injuries to this spine can be excruciating and devastating to your physical health if improperly treated.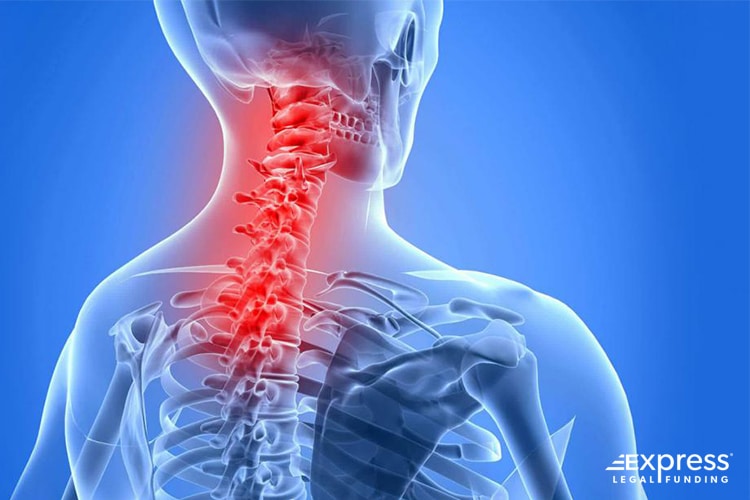 Cervical fusion surgeries are common for vertebral surgeons, often neurosurgeons, to correct damage to the cervical spine region. With how severe injuries to this spine region can be, the spinal fusion surgery used to treat it can be equally devastating.
Cervical fusions account for several sub-procedures that repair the damage done to the spinal column so you can return to some semblance of your original quality of life. A cervical fusion can consist of:
Types of Cervical Fusion Procedures
Bone Grafts: Bones are taken from another part of the body and surgically added to the injured part of your skeleton. This process promotes new growth of the bone in the affected area.
2-Level Cervical Fusion: Certain spinal discs that have been compromised are removed, and the adjacent discs are fused to compensate. This can be performed as a 2-level or even 3-level cervical fusion surgery.
Plate Installation: Metal plates are fused to the afflicted area to hold the vertebrae together and enable recovery.
These are only a few of the options for cervical fusion procedures. However, like all surgeries, these procedures are not perfect nor without serious risk.
Despite cervical fusion being a standard option for most healthy adults, significant risk is involved. When these procedures go wrong, it can lead to an even more painful experience for the patient than they experienced from the original injury.
Not to mention, the chance of dying or becoming paralyzed from spinal fusion surgery is not unheard of.
These risks becoming a reality for patients have led to rising medical malpractice cervical fusion cases worldwide. Knowing these risks could make all the difference when your doctor recommends cervical fusion.
Given the risky nature of the procedure and the laws in some states, the chance of filing a medical malpractice claim successfully for the harm caused by having an unsuccessful cervical fusion surgery is low.
What Are the Risks of Cervical Fusion Surgery?
When healthcare professionals occasionally recommend cervical fusion, it is usually a last resort as the surgeon sees no other way to repair the damage. Of course, there are always exceptions, but for the most part, you cannot avoid the surgery as it will be your best chance as you have exhausted all other ways to treat the injury.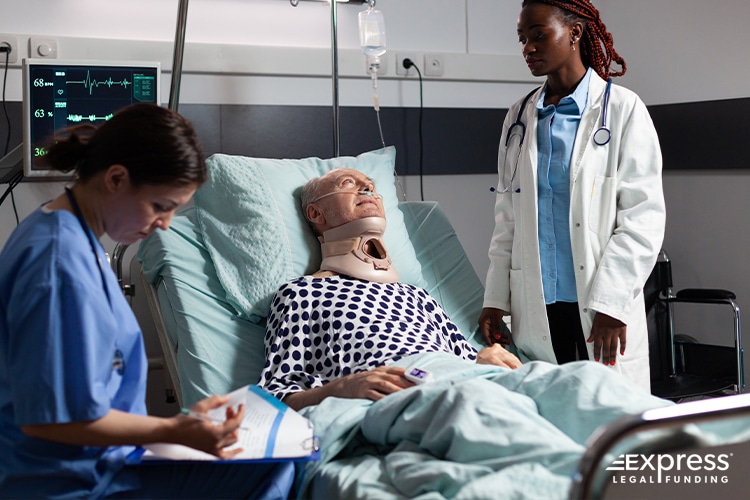 However, electing to undergo this surgery does not guarantee proper recovery, and the surgery can cause severe side effects worse than the initial injury. The primary risks to consider when cervical fusion is on the table are:
Side Effects Risks of Spinal Fusion Surgery:
No Relief: Sometimes, the surgery fails to produce any relief from the initial injury. You are left suffering from chronic pain that comes from the injury and the post-surgical pain.
Pseudarthrosis: Surgery is not always guaranteed to work. Sometimes your body will recognize that the graft, even if it is made from your bone, is not supposed to be there, and the graft will not fuse properly. This failed fusion is also known as pseudarthrosis.
Dysphasia: Surgery can sometimes cause side effects unaffiliated with the treated injury. Cervical fusions can lead to dysphasia, a condition where you constantly swallow for no reason.
Dural Tear: The spine is surprisingly fragile for a part of the human anatomy responsible for so much. When operating on it, the situation can worsen if the surgeon inadvertently causes a Dural tear. These tears cause your spinal fluid to leak out, which can cause worse issues.
Nerve Damage: The nerves surrounding your spine are very much in the line of fire when you undergo surgery. Sometimes, your nerves get damaged and cause you a great deal of pain.
Infection: A common risk with surgery is developing an infection. While you can treat infection, failing to catch it in time can lead to severe illness and possibly death.
Spinal Cord Damage: The most significant risk is cervical fusion surgeries damaging the spinal cord. If this is damaged, you could find yourself permanently disabled. Fortunately, this risk is rare, with only 1 in every 10,000 surgeries causing damage.
In addition to these risks, it is possible to experience a reduced range of anterior motion after the surgery, even with physical therapy. On average, the chances of this reduced range of motion are as follows:
There is a 39.5% chance of flexion mobility reduction.
There is a 25.7% chance of reduced mobility in the left lateral flexion.
There is a 25.9% chance of reduced mobility in the right lateral flexion.
There is an 18.3% chance of reduced mobility when rotating left or right.
There are a few additional risks associated with the procedure. However, these are among the more severe that can leave you physically devastated.
While the odds of each risk vary depending on what they are and how severe the damage is, they are still worth keeping in mind when the surgery comes up. These risks and consequences have led to the rise of cervical fusion lawsuits, from medical malpractice cases to personal injury attorney cases.
Some of these side effects have a direct impact on the payout amount that is awarded in these cases. However, they primarily provide insight into your injuries' severity and whether the potential for an injury lawsuit exists, which brings us to the question that likely led you here today.
What is the Average Settlement of a Cervical Fusion Surgery Case?
When you undergo cervical fusion surgery, you are rolling the dice on suffering complications that could impact your quality of life.
When another party inflicts the injuries that led you to this surgery, you could pursue a personal injury claim that makes the cost of the medical treatment and the complications you endured part of your settlement.
Generally, a personal injury claim settlement is not set in stone. Although unfortunately, sometimes, the other driver only bought a minimum insurance policy limit, so you could be left with a limited amount of recovery.
The average compensation is calculated based on the medical expenses incurred by these injuries, with some leeway for damages like pain and suffering.
The case value tends to go up significantly when pursuing a claim when cervical fusion is required to recover. The number of vertebrae requiring surgical attention will affect the case settlement. The more levels fused in the surgery, the higher the settlement average.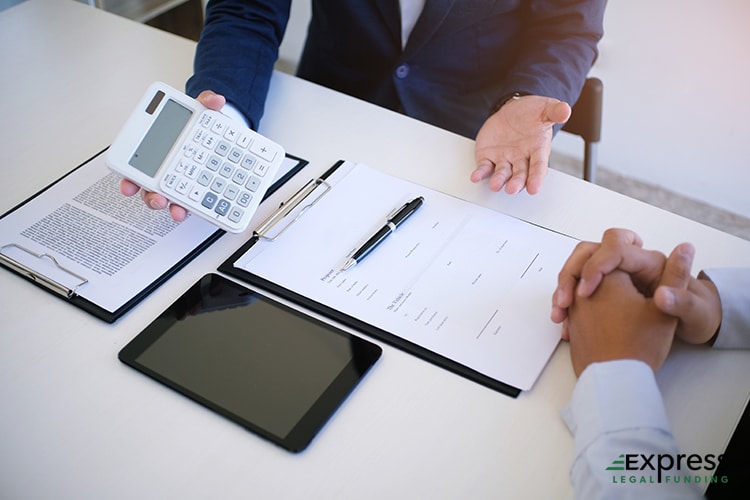 The Average Spinal Fusion Settlement to the Number of Vertebrae Rates Are:
Settlements of around $150,000.00 for cervical fusion affecting a single vertebra.
Settlements of approximately $250,000.00 for cervical fusion with issues on two vertebrae levels.
Settlements of roughly $275,000.00 or higher for cervical fusion with issues on three or more vertebrae levels.
While the number of vertebrae that require treatment will directly affect your personal injury settlement amount, there is a national average.
Typically, spinal fusion cases with large insurance policy limits have resulted in settlements ranging between $150,000.00 to $1,000,000.00 for the injuries and complications incurred.
Surgery complications also play a role since a cervical fusion can impact your range of motion and make it challenging to perform ordinary physical tasks. If you experience this reduced range of motion and lost quality of life, it may entitle you to additional settlement funds for damages.
However, these statistics will only tell you so much, and you might need some extra information. Fortunately, there are a few existing examples of cervical fusion settlements that corroborate this information.
Cervical Fusion Settlement Amounts and Court Verdicts
Cervical fusion claims are not well-known. Because they are personal injury cases, personal injury law firms use them to boast about their average settlement amounts and success rates. The settlements are typically much higher than the common slip and fall case.
However, the injuries happen more often than the lack of coverage implies.
Some cases had average spinal fusion settlements, whereas others got abnormally high settlements. Either way, a cervical fusion claim can lead to a substantial payment.
One example of a cervical fusion claim involved a New Jersey man caught in a car accident.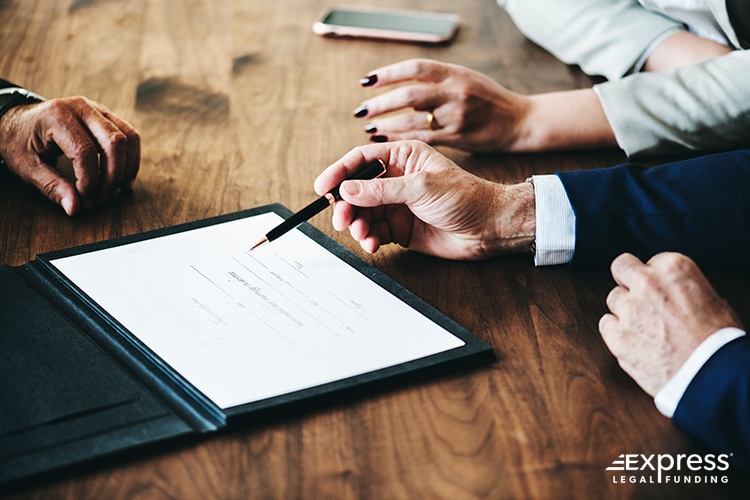 Example #1: Keiderling v. Garrido-Diez
The case of Keiderling v. Garrido-Diez began on April 10th, 1997, when 40-year-old Keith Keiderling was rear-ended while stopped at a red light by Eva Garrido-Diez while she was running a work errand. The car accident collision caused two herniated discs in Mr. Keiderling's vertebral column. The cervical fusion was necessary to repair the herniation damage.
In addition to incurring enormous medical bills, the accident prevented Mr. Keiderling from working, costing him significant wages.
When the case ended eight years later, in 2005, he received a court-awarded settlement verdict of $550,000.00 in an upfront lump-sum payment for his injuries, pain and suffering, and other types of damages caused by the spinal injury.
He was also awarded an addition $50,000.00 that was placed in an annuity to pay for the college funds of Mr. Keiderling's children.
Example #2: Jose Marel Cardona v. Thomas Edwin Cline
Mr. Keiderling was not the only victim to earn a significant settlement for cervical fusion injuries. On October 1st, 2015, a 44-year-old man named Jose Cardona was a passenger in the front seat driving along a highway in Kissimmee, Florida.
Mr. Cardona was a passenger in a small sport utility car along the highway and reached an intersection. At that same intersection, a woman in an SUV was rear-ended by another man named Thomas Cline.
The collision from Mr. Cline's vehicle caused the woman's SUV to spin out of control and strike Mr. Cardona's vehicle. He suffered severe injuries that required cervical fusion surgery to treat and became unemployed. When his claim ended in 2021, he was awarded a staggering $4,000,000.00 verdict.
While the cases vary wildly, they prove that cervical fusion is a costly and intensive treatment option that can increase settlement amounts. Each of the provided lawsuit examples has led to substantial and fair settlements to account for the surgery's cost and damages, like lost wages.
However, there remains no guarantee that the settlements for future patients will be within the same rates. It is also important to note that litigating a claim of this nature will not absolve you of other financial responsibilities – this means you might need some financial support.
During the Cervical Fusion Personal Injury Claim
Cervical fusion injuries can be devastating and almost impossible to recover from fully. The damages from a spinal cord injury can compromise your ability to move and live life as you once knew it.
The injuries that cause enough damage to warrant this operation are severe and allow you to seek a personal injury claim against the at-fault driver.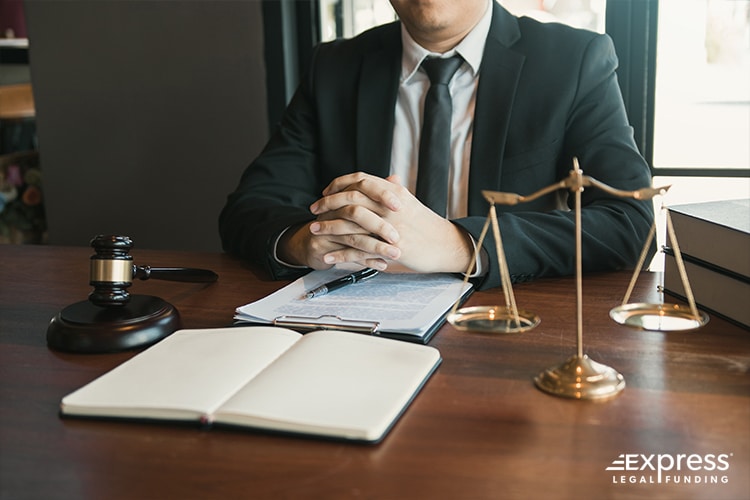 If you can secure compensation, it will help if you are equipped to address the costs of your treatment and hopefully walk away with some funds to rebuild.
Ultimately, the settlement you can potentially win will depend on how severe your injuries are and how much corrective surgery was necessary. Unfortunately, you will still be financially responsible for your daily life even as the cervical fusion claim proceeds.
The world does not stop even when your world is turned upside down from a cervical spine injury, and you still need to make ends meet. We at Express Legal Funding understand that as a reality of life and have provided pre-settlement funding to those pursuing spinal fusion claims.
Even though PIP insurance can cover the high costs of hospital stays and surgeries, it won't pay for the costs of gasoline and an overnight hotel before and after the spinal fusion surgery. That is where we have come in to help our clients by advancing them with legal funding in exchange for a portion of their potential case proceeds.
So they could stay focused on preparing for and getting to the surgery center without worrying about not having enough money to get there.
Plus, the good thing is lawsuit funding is risk-free, allowing you not to worry about having to repay us if you lose your case.
It's risk-free because it is not a loan of any type (Some states even had court decisions determining legal funding not to be a loan). This means if you go to court and lose your case, the money is yours to keep.
Plus, at Express Legal Funding, we always make it completely free to apply and never charge any application fees. So to get started, all you need to do is give us a call or apply online.
If you are suing for a spinal injuries claim or another type of injury case and have hired an attorney on a contingency fee basis, you qualify to apply for pre-settlement funding anytime.
So if you are interested in learning more and a free legal funding case review to learn more about whether this type of litigation finance is the right choice for you, give us a quick call. We make it easy for you to access more of the legal funding facts you deserve.
Aaron Winston is the Strategy Director of Express Legal Funding. As "The Legal Funding Expert," Aaron has more than ten years of experience in the consumer finance industry. Most of which was as a consultant to a top financial advisory firm, managing 400+ million USD in client wealth. He is recognized as an expert author and researcher across multiple SEO industries.
Aaron Winston earned his title "The Legal Funding Expert" through authoritative articles and blog posts about legal funding. He specializes in expert content writing for pre-settlement funding and law firm blogs.
Each month, tens of thousands of web visitors read his articles and posts. Aaron's thoroughly researched guides are among the most-read lawsuit funding articles over the past year.
As Strategy Director of Express Legal Funding, Aaron has devoted thousands of hours to advocating for the consumer. His "it factor" is that he is a tireless and inventive thought leader who has made great strides by conveying his legal knowledge and diverse expertise to the public. More clients and lawyers understand the facts about pre-settlement funding because of Aaron's legal and financial service SEO mastery.
Aaron Winston is the author of A Word For The Wise. A Warning For The Stupid. Canons of Conduct, which is a book in poetry format. It consists of 35 unique canons. The book was published in 2023.
He keeps an academic approach to business that improves the consumer's well-being. In early 2022, Aaron gained the Search Engine Optimization and the Google Ads LinkedIn skills assessment badges. He placed in the top 5% of those who took the SEO skills test assessment.
Aaron's company slogans and lawsuit funding company name are registered trademarks of the United States Patent and Trademark Office. He has gained positive notoriety via interviews and case studies, which are a byproduct of his successes. Aaron R. Winston was featured in a smith.ai interview (2021) and a company growth case study (2022).
In 2023, Aaron and Express Legal Funding received accolades in a leading SEO author case study performed by the leading professionals at WordLift. The in-depth data presented in the pre-settlement funding SEO case study demonstrate why Aaron Winston maintains a high-author E-E-A-T. His original writing and helpful content continue to achieve unprecedented success and stand in their own class.
Aaron was born in Lubbock, TX, where he spent the first eight years of his life. Aaron attended Akiba Academy of Dallas, TX.