Written by Aaron R. Winston
Last Updated: May 23, 2023 2:48am CDT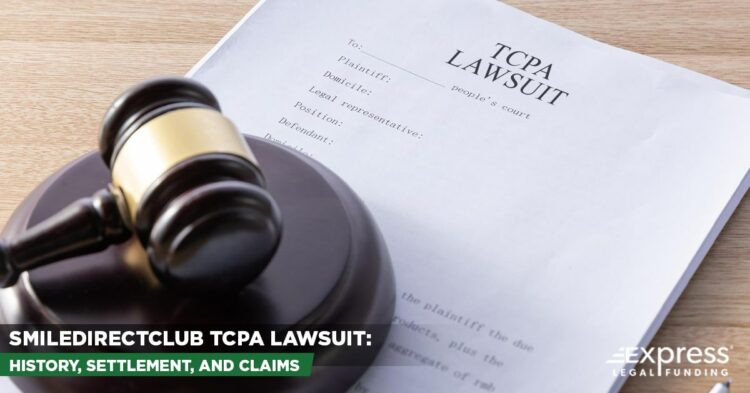 Civil lawsuits have become a commonplace theme in America. Whether it be CourtTV or Law and Order, Americans are familiar with the concept of suing. However, one byproduct of this is that lawsuits are more likely to occur without the public being aware.
People can file claims for practically any incident that arises due to the negligence or misconduct of a person or entity. When someone files a lawsuit against a famous or well-known party, the case tends to garner a significant amount more media coverage out of public spectacle and interest.
Unfortunately, the cases that pertain to the well being of the general public are often not as widely covered despite their significance.
One issue that has waxed and waned in and out of the spotlight is the lawsuits against SmileDirectClub®.
There is a good chance you have not heard much about the case with SmileDirectClub. Or, just as likely, what you have learned about the issue is incorrect hearsay via social media gossip. This article hopes to clarify the details around the SmileDirectClub text message lawsuits and by no means encourage litigation against SmileDirectClub or any company.
Understandably, the last thing any corporate entity wants is negative information about them to become a trending topic. Alleged legal troubles are never seen in a positive light. The concept of "tried in the media" has only made this that much more of a concern.
Still, that did not mean that SmileDirectClub is any less responsible for its actions, whether intentional or not. Some cases get buried in the media in favor of "more important" issues.
However, knowledge is power, and we think that shedding some light on trade regulations and not just the companies that are alleged to have violated the trade regulations is a worthwhile endeavor and helpful learning experience. As such, we will be using this article to discuss the Telephone Consumer Protection Act and its concepts surrounding the TCPA lawsuit filed against SmileDirectClub.
What is SmileDirectClub?
SmileDirectClub (also known as Smile Shop and NASDAQ: SDC) is a teledentistry company. The company was founded in 2014 and is currently based in Nashville, Tennessee. Their leading service involves the production of 3D printed clear aligners similar to the Invisalign® dentist/orthodontist brand to offer a straighter smile with its nearly unnoticeable teeth-straightening tool.
The clear orthodontic aligners are made from a transparent material to further the effect of the wearer not requiring anything to straighten their teeth. SmileDirectClub is not different from other dental tool manufacturer companies in many ways.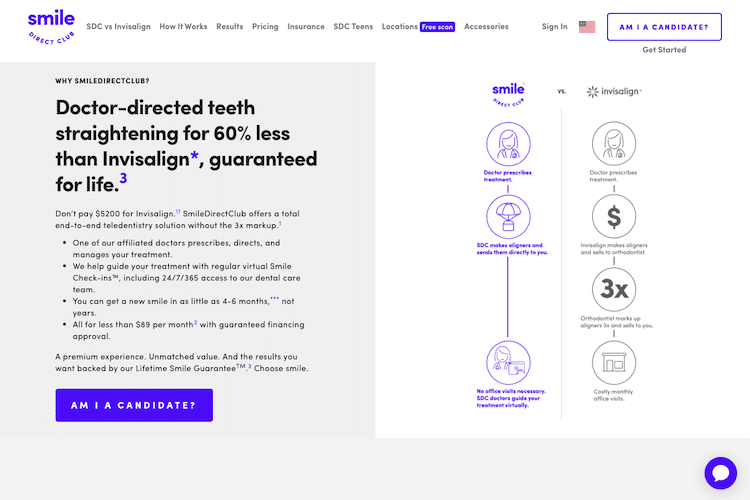 SmileDirectClub's current legal woes stem from alleged violations of the TCPA. However, like many companies, they were involved in lawsuits predating their most current situation in Tennessee. Quick summary of some notable SmileDirectClub lawsuits:
In 2019, dissatisfied customers filed a class-action lawsuit against the company over false advertising allegations.
In 2020, Jennifer Holt v. SmileDirectClub, LLC, an Oklahoma woman, filed a class-action lawsuit against SmileDirectClub, citing alleged TCPA violations.
In 2021, a New Jersey suit argued that SmileDirectClub's treatment plans violated the dental board and the Corporate Practice of Dentistry statute.
More recently, the 2022 antitrust challenge in San Francisco. SmileDirectClub LLC persuaded a federal appeals court judge in San Francisco to resurrect its antitrust challenge to the California Dental Board's authority. This was a big win for SmileDirectClub.
This article is about SmileDirectClub's alleged violations of the TCPA and how it has impacted their customers and noncustomers – this, of course, begs the question of what the TCPA is.
What is the Telephone Consumer Protection Act?
The Telephone Consumer Protection Act of 1991 (TCPA) is a government-enforced policy signed into law by ex-president George H. W. Bush as an amendment to the Communications Act of 1934. The TCPA is intended to protect American citizens from unsolicited contact from businesses looking to secure new customers.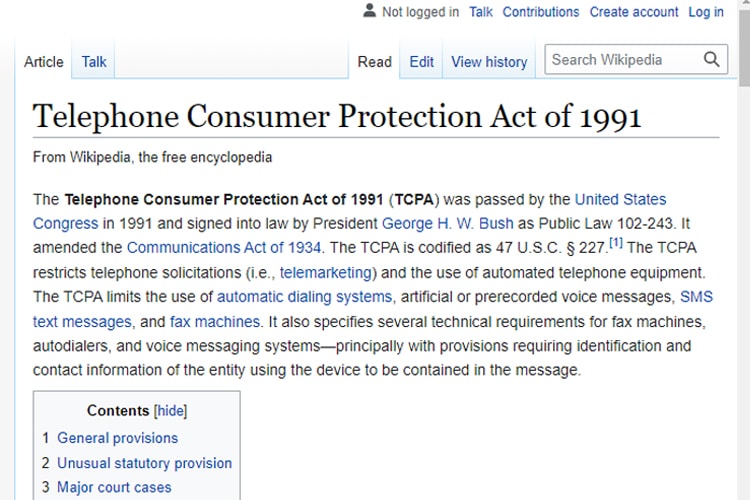 The law forces corporate entities and vendors to adhere to the following restrictions:
Solicitors cannot contact residences via phone call before 8:00 A.M. or after 9:00 P.M.
Solicitors must curate a DNC list to honor the request of citizens who do not want to be contacted again.
Solicitors must honor DNC requests for five years following the initial request.
Solicitors must abide by the National Do Not Call Registry.
Solicitors must provide their name, the name of the entity they represent, and any relevant contact information.
Solicitors are prohibited from contacting residences through the use of recording technology.
Solicitors are prohibited from making calls or sending texts through automated telecommunications equipment.
Solicitors are prohibited from making autodial calls that occupy multiple telephone lines.
Solicitors are prohibited from sending advertisements for their services via facsimile.
Any company that violates these rules is in violation of the TCPA and can be fined and otherwise penalized under the statute.
These regulations were put into place to prevent companies from harassing U.S. citizens for profit. TCPA violations are taken very seriously in the eyes of the law, and violations have frequently been the subject of court cases. More severe violators have even been brought before the Supreme Court to answer for their actions. After all, we are sure many of you have had an unwelcome phone call just as you have sat down to dinner.
Violations of TCPA are presented in state court rather than federal court. So, victims of TCPA violations living in New York would stand before a New York district court to have the perpetrators brought to justice.
No state offers immunity from TCPA claims as the federal law overrules state law regarding TCPA policy. Currently, SmileDirectClub's violations of the TCPA are severe enough to have earned the legal ire of many victims. The question is, what TCPA regulations did SmileDirectClub violate?
How Did SmileDirectClub Violate the TCPA?
SmileDirectClub's current legal troubles are the result of their alleged violation of TCPA regulations. The TCPA regulation of focus is the prohibition on sending automated texts. The most recent class-action lawsuit filed in New York began when citizens started reporting instances of what seemed to be unsolicited text messages automatically generated by SmileDirectClub's telecommunications equipment.
One of the first reports came from a woman named Trang Nguyen. She received a text message from SmileDirectClub despite never conducting a business transaction of any kind with the teledentistry company and never authorizing them to send her messages or notifications. The text messages Ms. Nguyen received were generated automatically and not specifically written for her due to the impersonal content of the SMS text messages.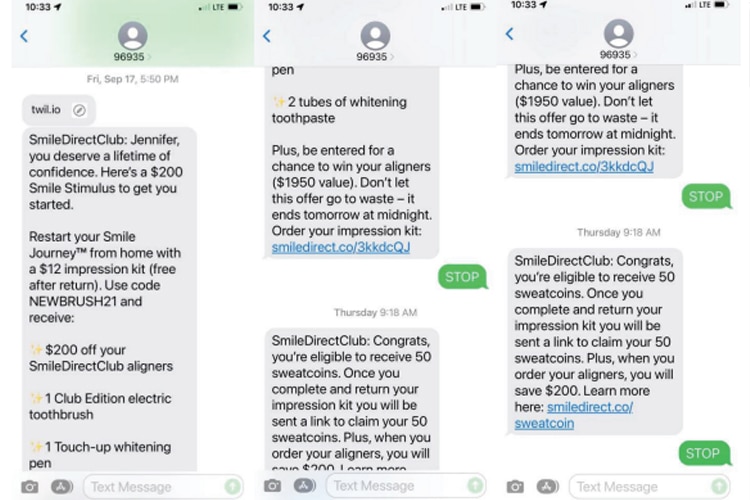 In addition to contacting Ms. Nguyen's phone number unsolicited, SmileDirectClub used automated technology to send a generic message to her. Another woman, Jennifer Holt from Oklahoma, also said she received unwanted and impersonal correspondence from SmileDirectClub. Ms. Holt was the lead plaintiff in the class-action suit.
She alleged to have received multiple automated messages from the SmileDirectClub customer messaging system and attempted to opt out of the text system by responding with "STOP" per the cancellation instructions of the original text.
Jennifer Holt claimed SmileDirectClub not only sent her unsolicited messages but willfully ignored her numerous attempts to get them to stop sending them. Ms. Holt repeatedly sent the same response after receiving more and more messages and promotions from SmileDirectClub after each request to opt out.
According to the exhibits presented by Ms. Holt's legal team, SmileDirectClub sent her no fewer than seven separate messages despite her repeated responses to cease the automated communication.
They alleged the radio silence implied that SmileDirectClub was using automated equipment and disregarding Holt's request to be placed on the do not call list for the company, both of which are strictly prohibited by the TCPA.
This continuous disregard for her wishes likely prompted Ms. Holt to seek legal recourse, along with her class members and law firm. The same principle applies to Ms. Nguyen, who never sought any service from SmileDirectClub and was likely dismayed to be contacted by them at random. Additional plaintiffs in the class-action lawsuit include:
Stacey Benbow: A woman from Skokie, Illinois.

Teresa Herbert: A woman from Chicago, Illinois.

Dennis Phillip: A man from California.

Dawaun Lucas: A man from California.

David Hooper: A man from California.

Mete Tasin: A man from California.

Reejaunte Smith: A man from California.
The unwanted notes each one received from what they allege is SmileDirectClub's automated messaging systems were different but no less irritating. For example, the alleged initial text sent to Jennifer Holt thanked her for her subscription to SmileDirectClub and followed up with several promotional texts despite never subscribing to any text service.
Lucas, Tasin, and Hooper allege they received a different message claiming that their "smile plan" expired in one week. Much like Holt, however, they all allege to have received follow-up texts even though they never once solicited the continued communications from Smile Direct Club's services.
Regardless of how each plaintiff got involved in the case, the result is the same. They sought to hold SmileDirectClub accountable for their alleged misconduct and disregard for the TCPA regulations.
This raises the next question: how a company that violated TCPA regulations is penalized and expected to compensate its victims.
What Kind of TCPA Settlements Are Expected?
TCPA regulations are generally enforced by the Federal Communications Commission (FCC), and violations are met with a strict response. Since 2015, the FCC has charged $208,400,000.00 in penalties for violations of the TCPA. Violators were prosecuted for robocalling, disregarding the DNC registry, etc.
In March 2021, a Texas-based telemarketer firm was charged $225,000,000.00 after making a billion robocalls to citizens of the United States.
One of the firm's representatives admitted to making millions of calls to citizens on the DNC list strictly to maximize profits in blatant disregard for the wishes of those listed on the DNC registry.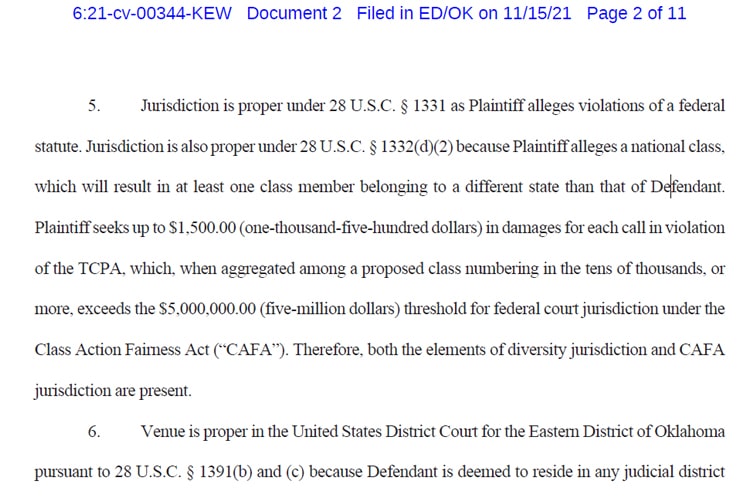 Jennifer Holt's class action against SmileDirectClub seeks to recover damages for the constant messages, specifically $1,500.00 per violation of the TCPA.
Ms. Holt's suit alleged TCPA violations totaling over $5,000,000 in aggregate damages. For reasons unknown at the time of writing, Ms. Holt's case was dismissed with prejudice and without an award or settlement agreement to the class plaintiffs.
The sheer number of complaints against SmileDirectClub for their unsolicited communications has led to another class-action suit that has yielded a large settlement amount.
Is There a SmileDirectClub Lawsuit Settlement?
In Illinois, a state court gave preliminary approval to fine SmileDirectClub, Inc a total of $11,500,000.00 for their misconduct and violation of the TCPA.
Now, it falls to the federal court system to disburse the net sum amongst the claimants. Currently, it is projected that the claimants in that lawsuit will receive $10.00 each, though this might be subject to change. The state of Illinois has offered its support for the $11,500,000.00 settlement.
These settlement sums are how our government reimburses those negatively affected by corporate misconduct. Should the case settle in favor of the plaintiffs, it will set an example for other companies that might consider violating TCPA a profitable endeavor. However, nothing is currently set in stone.
Closing Statements On SmileDirectClub TCPA Lawsuits
SmileDirectClub's alleged disregard for the TCPA has caused the ire of many; no one likes being contacted unsolicited for a service. Their actions or inactions have led to class-action lawsuits that still pose the risk of SmileDirectClub losing millions of dollars for its conduct. But Ms. Holt's class action did not result in any kind of compensation to those inconvenienced by SmileDirectClub.
Similarly, the lawsuit pending in Tennessee against SmileDirectClub, even if successful, is likely not to be a financial windfall. TCPA violations typically result in penalties paid to the government rather than compensation paid to individual victims.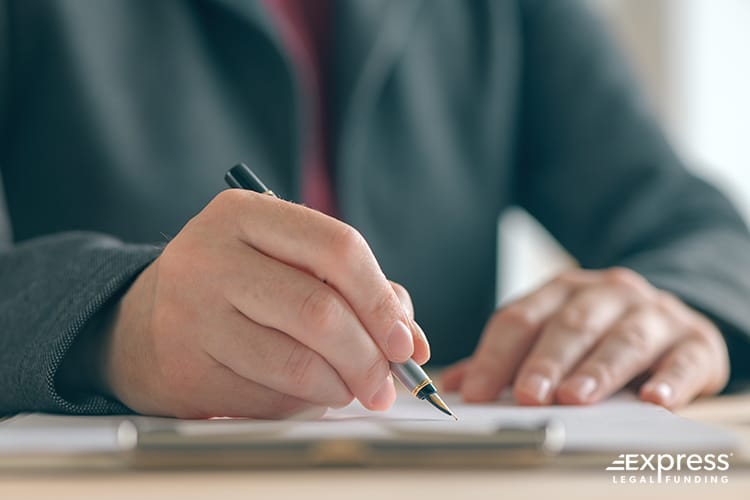 Legal proceedings are an arduous and taxing experience that can drain you mentally, emotionally, and financially depending on how long it takes to resolve them and the nature of the claim.
These cases are complicated to navigate and even more so for those who aren't attorneys watching on the sidelines. With that said, we have covered the readily available information surrounding the SmileDirectClub situation.
Express Legal Funding knows that obtaining a complete grasp of how class action lawsuits are processed can be challenging, so we always strive to be as informative as possible.
If you have further questions or concerns about certain legal proceedings, please check out our website and see if we can help you find the answer. In the last year, we've written dozens of legal funding and lawsuit resources and provided clients across the nation with pre-settlement funding for many different case types. We would be happy to discuss your circumstance with you and learn if pre-settlement funding is a good choice.
Aaron Winston is the Strategy Director of Express Legal Funding. As "The Legal Funding Expert," Aaron has more than ten years of experience in the consumer finance industry. Most of which was as a consultant to a top financial advisory firm, managing 400+ million USD in client wealth. He is recognized as an expert author and researcher across multiple SEO industries.
Aaron Winston earned his title "The Legal Funding Expert" through authoritative articles and blog posts about legal funding. He specializes in expert content writing for pre-settlement funding and law firm blogs.
Each month, tens of thousands of web visitors read his articles and posts. Aaron's thoroughly researched guides are among the most-read lawsuit funding articles over the past year.
As Strategy Director of Express Legal Funding, Aaron has devoted thousands of hours to advocating for the consumer. His "it factor" is that he is a tireless and inventive thought leader who has made great strides by conveying his legal knowledge and diverse expertise to the public. More clients and lawyers understand the facts about pre-settlement funding because of Aaron's legal and financial service SEO mastery.
Aaron Winston is the author of A Word For The Wise. A Warning For The Stupid. Canons of Conduct, which is a book in poetry format. It consists of 35 unique canons. The book was published in 2023.
He keeps an academic approach to business that improves the consumer's well-being. In early 2022, Aaron gained the Search Engine Optimization and the Google Ads LinkedIn skills assessment badges. He placed in the top 5% of those who took the SEO skills test assessment.
Aaron's company slogans and lawsuit funding company name are registered trademarks of the United States Patent and Trademark Office. He has gained positive notoriety via interviews and case studies, which are a byproduct of his successes. Aaron R. Winston was featured in a smith.ai interview (2021) and a company growth case study (2022).
In 2023, Aaron and Express Legal Funding received accolades in a leading SEO author case study performed by the leading professionals at WordLift. The in-depth data presented in the pre-settlement funding SEO case study demonstrate why Aaron Winston maintains a high-author E-E-A-T. His original writing and helpful content continue to achieve unprecedented success and stand in their own class.
Aaron was born in Lubbock, TX, where he spent the first eight years of his life. Aaron attended Akiba Academy of Dallas, TX.