Written by Aaron R. Winston
Last Updated: September 7, 2023 2:24am CDT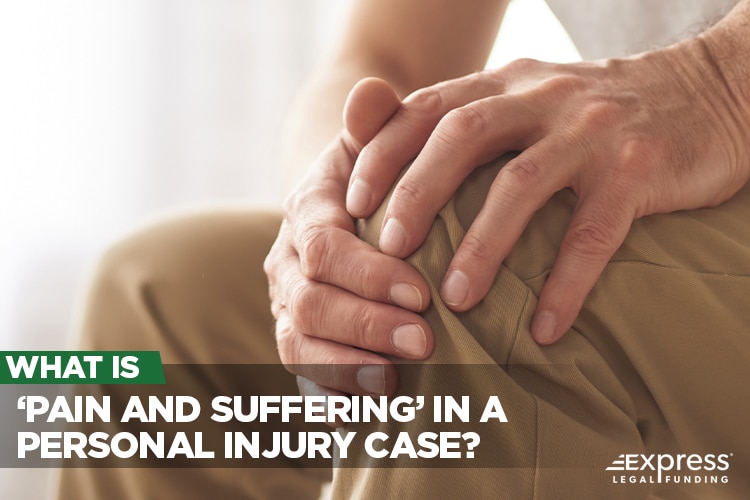 A Personal injury claim is a type of tort that can be pursued when you have suffered an injury due to someone else's carelessness. These claims are designed to ensure you receive the proper restitution for your medical needs and compensate for any pain and suffering you experienced from the injury.
One question you may have after reading such a statement is, "what exactly is pain and suffering?" The reality is, even though these claims are designed to help you recover the costs of your medical treatment, they are also intended to try and help you on a more personal level.
Pain and suffering is a personal injury law concept that can be difficult to measure and define. There are many components in these injury cases. So this article won't discuss other types of damages like property damage or special damages.
Instead, we hope to give you some insight and guidance into what constitutes "pain and suffering" when negotiating a personal injury case.
Let's get started!
What is Pain and Suffering?
The phrase 'pain and suffering' is thrown around rather often in the legal world, especially when filing a personal injury claim. However, the exact nature of 'pain and suffering' and how it relates to resolving a personal injury claim can be a little vague and lead to a fair amount of misunderstanding about the concept.
'Pain and suffering' is admissible for consideration in a personal injury case is more straightforward to prove than you might otherwise believe and is simultaneously quite specific. Two sub-categories of 'pain and suffering' can be considered when dealing with a personal injury claim. Let's dig into them both. The first is physical pain, and the second is mental suffering.
The First Form: Physical Pain and Suffering
The first and perhaps most apparent pain and suffering is pain from your physical injuries. This pain refers explicitly to the bodily injuries that a victim sustained due to the accident claim being filed. However, this is not simply about the injuries you have suffered to date but the long-term ramifications these injuries will have on your everyday life going forward.
For example, suppose a car accident has left an accident victim permanently confined to a wheelchair. In that case, they may be entitled to remuneration for this significant change to their quality of life. Depending on the type of injury, the term "pain and suffering" may come up more frequently.
Significant bodily injury, such as disfigurement and brain injury, may have a stronger argument for pain and suffering than a sprain or even broken bones. This can also lead to other types of damages claims, such as "loss of consortium."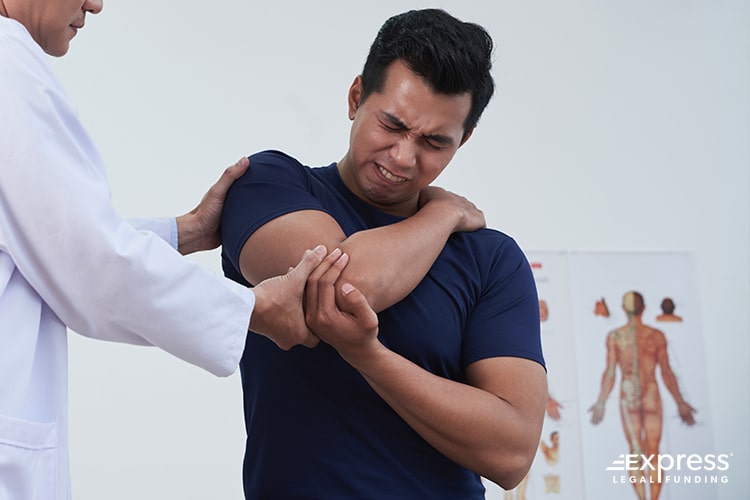 Physical pain also includes other types of uncomfortable symptoms that you may feel. For example, you may feel numbness, tingling, or a burning sensation in your body. Scars and surgical incisions on your hands and forearms can make using an oven or freezer painful. Scars from surgeries can even make it painful for you to take a shower.
Another type of pain and suffering issue resulting from an injury accident is that you may only feel pain when moving different body parts such as your head or neck in specific directions. You may feel no pain while resting, but you have excruciating pain once you move your body in a particular angle or direction.
Whether in a deposition or on the witness stand, you will have the chance to explain how long you can stand or sit without experiencing the pain or physical problems from your injuries. For example, how far you can walk before you feel the pain and physical suffering from your accident injury.
Also, you can make your case for a pain and suffering settlement by describing how the accident has damaged your quality of life, such as no longer running, playing sports, or even having a romantic relationship because of the pain and physical problems from your accident.
These details about your pain and suffering are factors in settlement negotiations with the defendant's adjuster and lawyer before or at trial. The physical pain of the crippling injury and the physical trauma you've endured from the accident can be easily observed and submitted by your law firm. This is where the legal and settlement process takes over to prove that the defendant's actions were negligent and that they were the ones at fault.
The Second Form: Mental Pain and Suffering
The second type of pain and suffering is the mental component. Rather than focusing on the actual physical effects of the injuries, the significant mental anguish that arises from them is just as viable for consideration and compensation.
One of the most common mental conditions injury victims suffer is post-traumatic stress disorder (PTSD). PTSD can severely impact your mental health and your ability to go about your daily life without suffering from nightmares or panic attacks when the memory of the incident is triggered.
Further, when considering the possibility of permanently being crippled by your severe injuries, many can develop depression from being confined to a wheelchair or other medical mobility aid that restricts the way you can move and go about your preferred activities.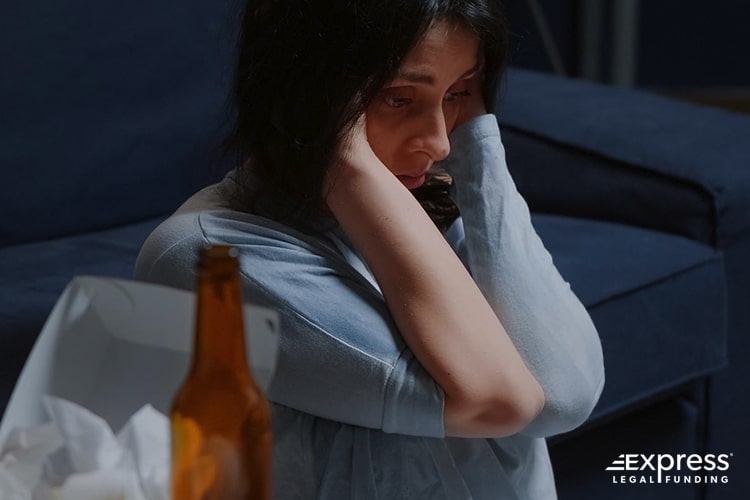 Trauma can take a toll on an individual and impact their personal and professional lives. This mental anguish and emotional distress will most likely require professional intervention to process and learn to cope with the mental traumas. These are all new and extra expenses that you did not have to deal with before the accident.
There are even legal terms such as "loss of enjoyment of life," which are common among people who lose the ability to walk, communicate with family members, or function as they usually would. This is why the emotional pain you endure is also considered during the settlement process when your personal injury attorney negotiates with the claims adjuster and the defense.
Of course, the more severe and traumatic the injury, the more that the mental suffering should be considered by an insurance adjuster or a judge and jury at trial.
The concept of pain and suffering refers to the consequences of an injury or accident that leaves you permanently or severely damaged. It should not be taken lightly and is also something that needs to be proven as a real consequence before the adjuster (or the court) can provide compensation.
Once the extent of your pain and suffering from the accident is thoroughly analyzed and understood, the next step is having it factored into your personal injury settlement.
How to Prove Pain and Suffering?
Proving you have endured pain and suffering following an accident can be a difficult thing to accomplish, especially having to prove it to an insurance adjuster, whose job is to mitigate risk and minimize the damages as much as possible.
So, providing the best possible evidence regarding the extent of your pain and suffering is crucial to giving them no other option than to offer a fair settlement for your costs and pain and suffering alike.
Proving your physical suffering might seem like an odd concept, but it is an entirely feasible task to accomplish. Acquiring the evidence involves gathering the appropriate documentation that no adjuster or jury could refute. Your personal injury lawyer will already be looking to obtain copies of your medical records and bills to prove that you sought treatment and the exact cost of that treatment.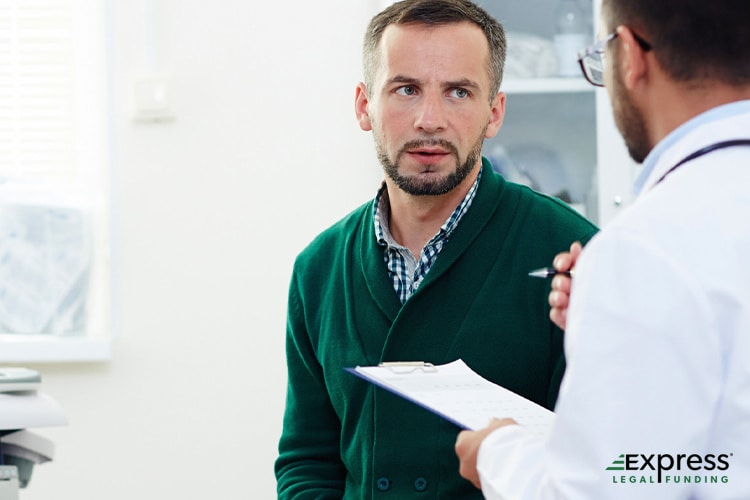 The more advanced the treatment, the more likely an adjuster will be to accept that you endured a greater level of suffering than might be apparent at first glance. However, additional documentation can make excellent evidence of the degree of pain and suffering you endured due to the defendant's negligence. For example, photographic or video evidence of the incident or even the aftermath can prove the severity of the incident.
Proving your mental suffering can be a little more complicated and less feasible. If you find yourself suffering mental trauma due to the incident that caused your injury, you should immediately start detailing your thought processes in a journal. Outlining these processes can give claims adjusters great insight into the real mental anguish you suffer from the trauma. However, keeping journals on their own will likely not be sufficient to sway the adjuster in your favor and get a fair settlement.
The real key is seeking out psychological treatment as soon as the symptoms of mental trauma begin to manifest. The longer you wait to seek mental therapy, the less likely the severity of your mental pain and suffering will be believed by the insurance adjuster or jury. Your therapist will be taking detailed notes of your diagnosis and their insight into how it can relate to the trauma you went through.
If you are willing, you can have these notes presented to the adjuster as proof that you suffered mental trauma from the accident. However, even once you have proven your suffering with the appropriate documentation, your settlement will still not be guaranteed.
How to Calculate Pain and Suffering?
When calculating the settlement amount for your injuries, the primary guideline leans toward the overall cost of your medical expenses. However, there is no guaranteed settlement amount and will be applied based on the circumstances of your accident.
The way pain and suffering factor into these negotiations is a much more ambiguous process. Pain and suffering is a type of non-economic damages. It's a very subjective concept, and there are no official guidelines to apply to calculating pain and suffering.
The reality is that your attorney will review the situation to the best of their ability and compile the costs of your medical bills to kick off the negotiations. Unfortunately, when it comes to compensation for pain and suffering, insurance companies try to limit your recovery by using 'multiplier methods' that do not take into account pain and suffering.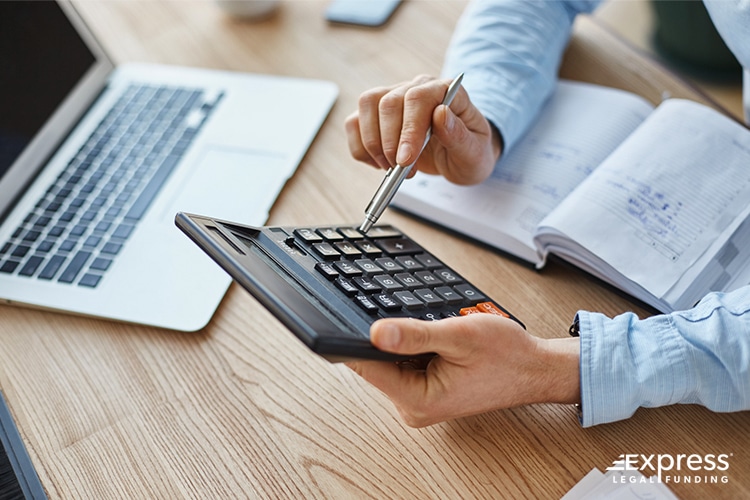 The same multiplier used will be inconsistent from case to case since and will vary amongst different insurance companies. There is no default multiplier to calculate your settlement amount. Therefore, the multiplier is not something you should be reliant on when anticipating the resolution of your claim.
Although there is a better but less common method used by insurance companies to calculate pain and suffering, it's called the per diem method(Latin for "per day"), which is calculated by assigning a dollar amount for a day and multiplying it by the total amount of days. This daily calculation becomes less reasonable the longer the time period, which is an issue as personal injury and car accident cases are rarely a mere few months.
In addition to the pain and suffering and medical bills from your accident, you should also be paid for your lost wages. Lost wages due to the accident will substantiate your pain and suffering claim. Insurance adjusters will have an easier time questioning how much pain and suffering you endured if you did not miss work due to your injury.
How Much are Pain and Suffering Settlements?
While your medical bills serve as the driving force of your settlement amount, it is contingent on other factors that can either make or break your entire claim. The wrong steps can lead to your entire claim being dismissed with a pittance at best, and these particular factors are dependent entirely on you.
Likewise, the pain and suffering amount you are awarded is contingent on these factors and can be higher or lower depending on how you carry yourself throughout the process.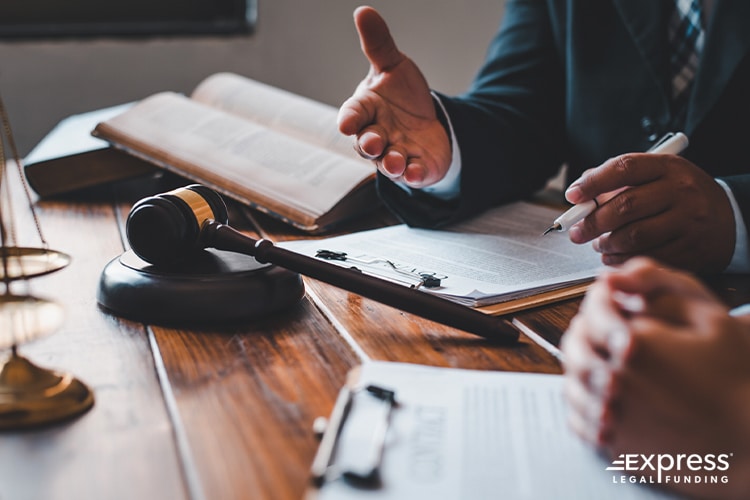 One of the most significant parts of ensuring your settlement is congruent with your injuries is making sure that your treatment is harmonious. Attempting to overtreat to maximize your settlement amount and boost the multiplier for pain and suffering compensation will only hurt you in the long run.
One of the essential things about successfully obtaining compensation for pain and suffering and the general settlement for medical costs is remaining credible and not exaggerating your injuries in any way.
If your injuries are severe and have left you in a difficult position, this should be treated and considered during these negotiations. Intentionally overtreating to try and maximize the rates will only discredit you and leave you unable to collect any remuneration for your injuries and costs.
In addition to maintaining credibility and not abusing treatment, you also need to provide a consistent retelling of events and the treatment you sought. If the story of the treatment you received is inconsistent with your account or vice-versa, you will once again face the scrutiny that could ultimately cost you at the end of your case come settlement time.
Again, honesty is the best policy for personal injury claims, as anything less than telling the truth will drain your credibility. This requirement is especially true if your claim ends up going to court and being presented to a jury rather than remaining in negotiation between your attorney and the defendant's claims adjuster.
Ordinarily, a personal injury claim is only ever goes to trial in a personal injury lawsuit if your attorney, with your input and consent, and the adjuster cannot agree about what constitutes a fair settlement. Suppose the adjuster continuously rejects the amount requested by the claimant in the demand letter, which considers your medical bills when the request is made.
In that case, the claim will likely be sent to litigation to be evaluated by a jury. The dollar amount and total funds awarded would then be decided and divided according to how the jury sees fit.
Pain and Suffering for Personal Injury Cases
Pain and suffering are genuine phenomena that come from suffering a significant injury and can be an extremely debilitating and life-altering experience. Accidents can leave an injured person both physically and mentally damaged and sometimes unable to live life to the degree they once knew and enjoyed.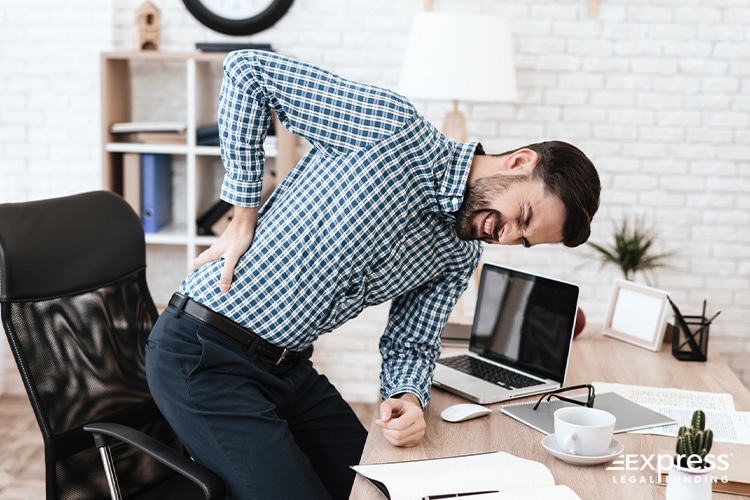 The biggest challenge lies in proving the pain and suffering to those who dictate what your settlement or court award will be and why, but once that is done, you should enjoy resources you can use to attempt to pick up the pieces.
Unfortunately, no matter your pain or the severity of the injury, you are still obligated to maintain your personal and financial responsibilities, and it's often challenging to stay in a legal battle while maintaining your medical treatment. Fortunately, you or a loved one can use other solutions to keep your head above water.
One option you might consider is legal funding. It's a type of investment agreement where a company can provide you with the amount of money you need now. So you can pay for your living costs and housing until your case resolves. We can advance the pre-settlement money to you in exchange for a part of your potential settlement or trial award.
That means the best part makes it a zero-risk lawsuit cash advance since you are only obligated to repay the funds from the monetary recovery of your claim.
You can contact us at Express Legal Funding anytime for a free consultation and to learn more to see if pre-settlement funding is the right choice for you. (It's important to know that pre-settlement finance products are loans in some states like Missouri. So companies like Express Legal Funding-Missouri, LLC must get licensed to provide pre-settlement loans to Missouri residents.)
Aaron Winston is the Strategy Director of Express Legal Funding. As "The Legal Funding Expert," Aaron has more than ten years of experience in the consumer finance industry. Most of which was as a consultant to a top financial advisory firm, managing 400+ million USD in client wealth. He is recognized as an expert author and researcher across multiple SEO industries.
Aaron Winston earned his title "The Legal Funding Expert" through authoritative articles and blog posts about legal funding. He specializes in expert content writing for pre-settlement funding and law firm blogs.
Each month, tens of thousands of web visitors read his articles and posts. Aaron's thoroughly researched guides are among the most-read lawsuit funding articles over the past year.
As Strategy Director of Express Legal Funding, Aaron has devoted thousands of hours to advocating for the consumer. His "it factor" is that he is a tireless and inventive thought leader who has made great strides by conveying his legal knowledge and diverse expertise to the public. More clients and lawyers understand the facts about pre-settlement funding because of Aaron's legal and financial service SEO mastery.
Aaron Winston is the author of A Word For The Wise. A Warning For The Stupid. Canons of Conduct, which is a book in poetry format. It consists of 35 unique canons. The book was published in 2023.
He keeps an academic approach to business that improves the consumer's well-being. In early 2022, Aaron gained the Search Engine Optimization and the Google Ads LinkedIn skills assessment badges. He placed in the top 5% of those who took the SEO skills test assessment.
Aaron's company slogans and lawsuit funding company name are registered trademarks of the United States Patent and Trademark Office. He has gained positive notoriety via interviews and case studies, which are a byproduct of his successes. Aaron R. Winston was featured in a smith.ai interview (2021) and a company growth case study (2022).
In 2023, Aaron and Express Legal Funding received accolades in a leading SEO author case study performed by the leading professionals at WordLift. The in-depth data presented in the pre-settlement funding SEO case study demonstrate why Aaron Winston maintains a high-author E-E-A-T. His original writing and helpful content continue to achieve unprecedented success and stand in their own class.
Aaron was born in Lubbock, TX, where he spent the first eight years of his life. Aaron attended Akiba Academy of Dallas, TX.