Written by Aaron R. Winston
Last Updated: October 31, 2022 8:17am CDT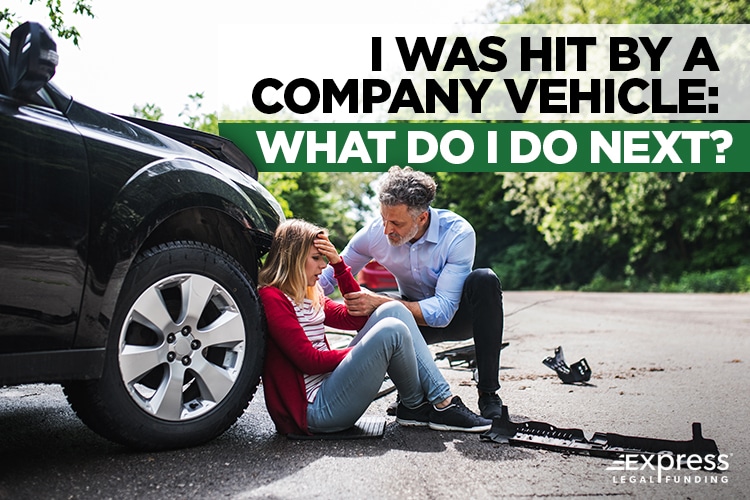 Personal injury cases can be complicated, even when only two people get into a vehicle collision with personal vehicles. However, the process can become a little more difficult when the accident involves a company vehicle.
The reason for this is because company vehicles, and those driving them at the time of an accident, retain legal protection from the company to which they belong.
Due to this, the legal proceedings for such accident cases can become a more drawn-out and thoroughly investigated matter.
However, as the victim of an accident involving a company vehicle, you have options available to ensure the best possible outcome for your pain and suffering induced by your vehicle accident.
Step 1: Initial Car Accident Treatment
After the police are contacted, the first step to an incident of this nature is to seek out emergency medical transport to a local hospital to get your injuries evaluated along with initial treatment.
This initial evaluation of the injuries suffered during the accident mitigates the long-term effects of trauma and helps establish a baseline for future treatment.
The treatment you receive can directly correlate to the settlement or trial award you might be eligible to receive. Therefore, your initial treatment being conducted immediately after the accident is paramount.
The treatment will let you know if you suffered significant injuries or superficial ones. It will also allow you insight into what additional treatment you will need to recover from the incident entirely.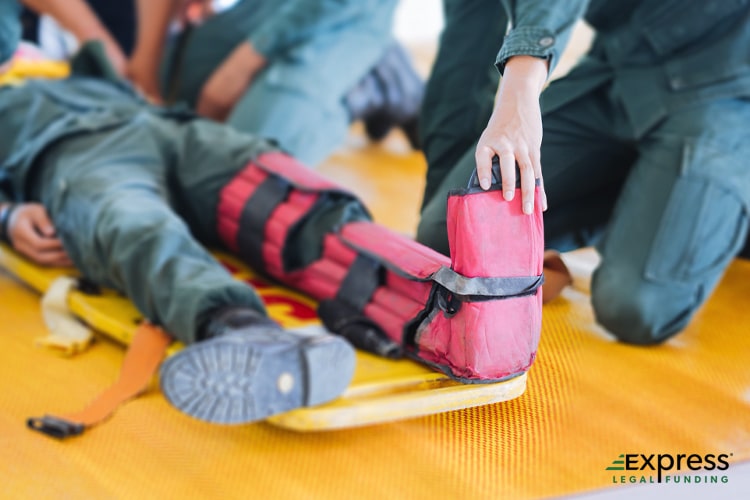 A common mistake with some commercial truck accidents and car accidents is that people tend to dismiss them as minor and avoid treatment for one reason or another.
Unfortunately, in so doing, they open themselves up to the pain kicking in days later. At this point, the fault of the accident may be called into doubt and damage the odds of victory when taking legal action.
Most importantly, after your initial treatment, your lawyer will request an itemized bill and a copy of your medical records. Your attorney has these at the ready as they will become beneficial for the future of the case evaluation.
In some states, you are required by law to file a police report after an automobile accident that involves injury within a certain timeframe.
Be sure to read up on your local laws and make sure you or a loved one files a police report as soon as you are able to. Your attorney can advise you on how to best accomplish this.
After seeking out your treatment, you can break your case down into one of two categories, based on your relation to the company that owns the vehicle involved.
Step 2a: Workers' Compensation
The second step is solely for those involved in an accident while in a company vehicle and employed by that company.
If the accident happened in a company car or van while on the job, you may be able to apply for workers' compensation. Workers' compensation is insurance coverage that tends to the medical costs and replaces the lost wages resulting from incidents that occur while on duty.
Workers' compensation is mandatory for employers across the country. Unfortunately, as of 2018, Texas allows employers to opt out of workers' compensation. Some auto accidents of this nature are to be resolved without the case being litigated and getting accident lawyers involved.
To claim workers' compensation, you may need to fill out an incident report and a claim form along with your physician.
Once this is done, your employer can review the documents to determine whether or not it will claim responsibility to provide workers' compensation coverage for the accident.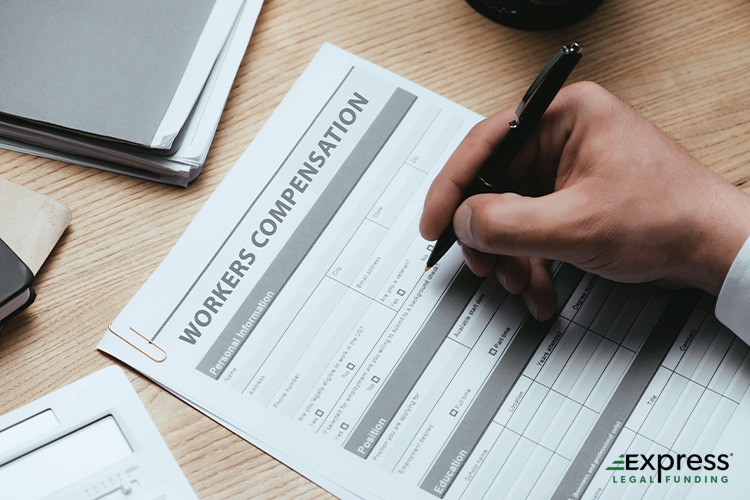 Generally speaking, your employer and the insurance company that handles their workers' compensation policy will accept the claim without a fight if your incident:
Results in injuries that are related to work.
Requires medical treatment that is not extensive.
Requires that you spend little or no time off work.
Results in injuries that are not permanent.
These criteria will essentially tell your employer and the insurance adjuster that it is simpler and more cost effective for them to go ahead and compensate you for the injuries and treatment.
Conversely, some factors will draw out the process as they might give your employer financial reasons to fight and deny accountability when it comes to paying for your workers' compensation claim.
They will be more careful to evaluate the circumstances surrounding the accident and all the actions of the employee to avoid paying.
For example, if a commercial vehicle or delivery truck was being operated for personal errands off-hours, even by an employee, this can negate the company's liability and their responsibility for any compensation.
Suppose your workers' compensation claim does get denied by the company's adjusters. In that case, you will need to take matters into your own hands and seek out an attorney to represent you.
Step 2b: Consult a Personal Injury Attorney
If your workers' compensation claim was denied or they claim you are not an employee of the company that owns the vehicle, you will need legal representation.
At this point, the case you are hiring your law firm for diverges between a workers' compensation or a personal injury case, depending on which one fits your situation.
For a denied workers' compensation claim, there is not usually a need to determine fault from your employer, only that the driver was injured with company property on company time.
So, being struck by a commercial motor vehicle owned by an employer and driven by a fellow employee can also establish the accident as a workplace incident.
On the other hand, establishing fault is required for a personal injury case, and someone else has to be responsible for your injuries.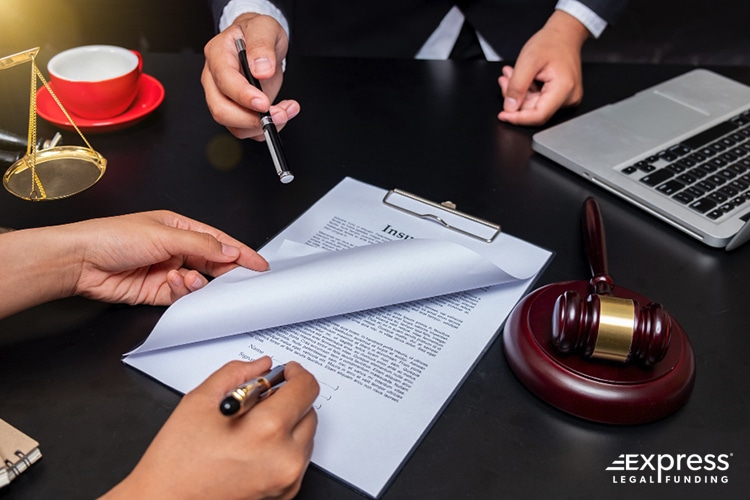 Bear in mind that state laws can change this situation significantly. Some states are "no-fault" states, for example, and this eliminates the need to determine fault but tends to draw out the legal process in other ways.
What qualifies as "fault" if a company vehicle unrelated to you strikes you can include:
Distracted driving
Speeding
Intoxicated motorist
Breaking traffic laws
Racing other vehicles
Passing a stopped school bus
If any of these qualifiers apply to the company vehicle driver responsible for striking you, they could easily find themselves at fault for the accident.
If they were operating the vehicle on the clock, the company could become liable for their negligence.
If they were not, the employee is more likely to retain sole responsibility and therefore very likely to be sued independently of the company at which they are employed.
From this point, it generally becomes a matter of collecting medical evidence to provide to the adjuster to give insight into the level of the cost your treatments incurred so that all parties can reach an agreeable settlement.
This process is where our previous comment about collecting a copy of your medical records and itemized bills come into play. Once turned over to your car accident attorney, these records serve as proof of the cost of your medical bills.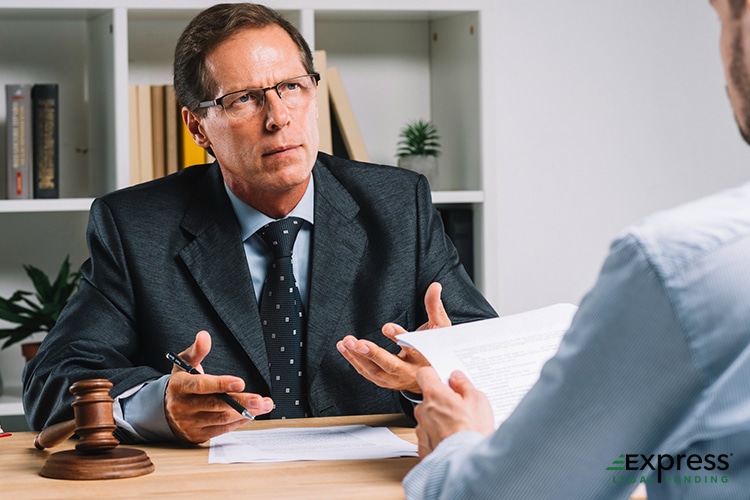 With this in mind, you must remember that you are not typically allowed by your employer if you file a workers' compensation claim.
Being injured on the job by a company vehicle entitles you to the compensation coverage afforded to employees.
Still, you generally cannot seek a personal injury case on top of these benefits. There are, as always, exceptions to the rule, such as interstate railroad workers, the crew of vessels, and uninsured employers.
The next step is collaborating with your attorney, providing information as necessary so that they can negotiate with the adjuster or, if the case is litigated, present your case to the jury.
However, if you are pursuing a workers' compensation case with the expectation of walking away rich, you may be in for something of a disappointment.
Workers' compensation laws establish formulas that keep the settlement amounts and trial awards lower.
Remember that every case is unique, and the laws that govern your situation vary from state to state. The above is not specific legal advice, and you should always consult with an injury lawyer to determine the specifics of your case.
Step 3: Tempering Expectations
The procedural difference between a personal injury accident or a workers' compensation case is that the latter does not usually allow for pain and suffering.
A workers' compensation case may only award compensation for medical bills, rehabilitation, and your standard weekly compensation.
The weekly compensation rate from a workers' compensation case will vary based on the state you live in, so the particulars are best discussed with an attorney.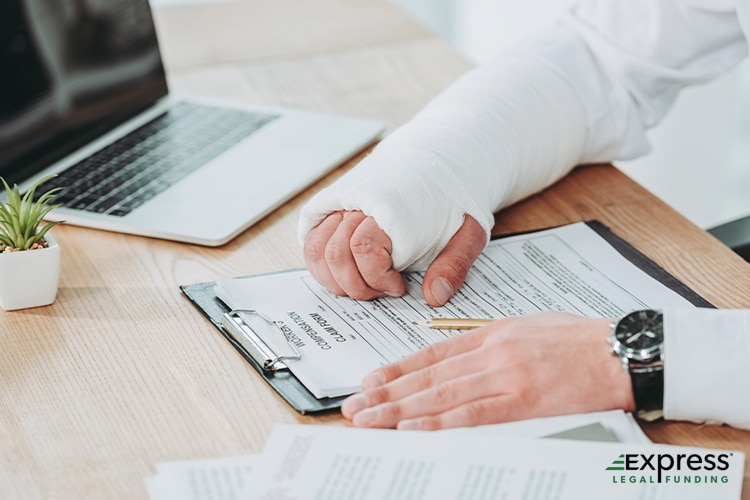 There are generally four types of disability benefits available to those in workers' compensation cases, depending on the type of disability they have.
Temporary total disability
Temporary partial disability
Permanent total disability
Permanent partial disability
Temporary disability benefits refer to disability payments that, with time, will end when the employee is able to resume work as usual.
Total disability means the employee will not be able to return to any work at all, and their injuries will affect their lives permanently.
Partial disability means that the employee may find employment of some kind but will be limited based on the severity of their injuries.
The weekly benefits awarded may vary due to the employee's income and the state they live in, but there will be limitations as workers' compensation benefits come with maximum amounts.
The amount of the benefits for total disability, on average, is usually 60%-66% of the employee's average gross weekly wages.
In a personal injury case, you are generally entitled to recover all your damages, including medical costs, pain & suffering, and loss of wages.
Now, you might have heard stories of massive settlements from companies looking to avoid personal injury cases from going to court.
However, this is not something you should rely on as those are the exception rather than the rule.
Ordinarily, companies will try to resolve personal injury cases by offering a settlement. Your attorney will calculate this settlement to cover injuries and damages.
If a case reaches litigation, the jury scrutinizes the medical costs and records to determine how much treatment was required and ensure that you receive an adequate settlement or trial award.
However, there is no concrete settlement average, and it will always vary on a case-to-case basis.
The benefit of hiring an attorney is that they will be able, in most states, to negotiate with your medical providers to reduce the liens in an attempt to minimize how much of your settlement is spent on your medical bills.
So, in this case, you may stand a chance of walking away with more of the settlement funds than if you represent yourself.
In any event, one should always temper their expectations about the settlement they will receive, as netting a massive settlement is not typical for most small accidents.
Closing Statements
Being in an accident involving a company vehicle is not a pleasant experience and can become a significant strain on your life and your work, depending on how hard the company elects to fight back against the workers' compensation claim.
Unfortunately, in some cases, a company will attempt to sweep the incident under the rug and refuse to compensate you according to the injuries you have sustained.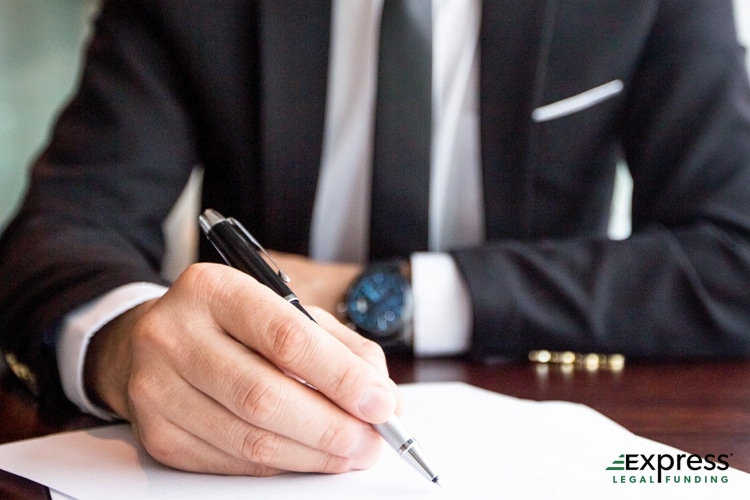 Hiring a lawyer to represent you in a personal injury case ensures you receive a proper settlement or trial award and help you recover from medical costs while attorneys work to minimize those costs.
Likewise, workers' compensation attorneys can help maintain your ability to survive and take care of your loved ones, especially when you cannot work due to accidents on company time.
So, whether you are a bystander who was struck by a corporate employee or an employee yourself who has suffered an accident in a company vehicle, you can likely seek compensation for your injuries.
This process is where many people run into one common problem. The problem is that legal costs can get very steep, especially if you have a complex case drawn out over months or years.
If you're afraid you cannot afford an attorney or that the process of fighting a legal battle will be too costly, you should still hire a lawyer to represent you. Injury attorneys are paid on a contingency fee and only if you win.
If you need an extra edge to get through the legal proceedings, you should consider utilizing legal funding to help with your daily living expenses while your case is pending.
For those pursuing a personal injury case, funding may only cost a small fraction of your settlement and nothing if you lose the case. For a free consultation to discuss your accident in detail, please contact us at Express Legal Funding.
Aaron Winston is the Strategy Director of Express Legal Funding. As "The Legal Funding Expert," Aaron has more than ten years of experience in the consumer finance industry. Most of which was as a consultant to a top financial advisory firm, managing 400+ million USD in client wealth. He is recognized as an expert author and researcher across multiple SEO industries.
Aaron Winston earned his title "The Legal Funding Expert" through authoritative articles and blog posts about legal funding. He specializes in expert content writing for pre-settlement funding and law firm blogs.
Each month, tens of thousands of web visitors read his articles and posts. Aaron's thoroughly researched guides are among the most-read lawsuit funding articles over the past year.
As Strategy Director of Express Legal Funding, Aaron has devoted thousands of hours to advocating for the consumer. His "it factor" is that he is a tireless and inventive thought leader who has made great strides by conveying his legal knowledge and diverse expertise to the public. More clients and lawyers understand the facts about pre-settlement funding because of Aaron's legal and financial service SEO mastery.
Aaron Winston is the author of A Word For The Wise. A Warning For The Stupid. Canons of Conduct, which is a book in poetry format. It consists of 35 unique canons. The book was published in 2023.
He keeps an academic approach to business that improves the consumer's well-being. In early 2022, Aaron gained the Search Engine Optimization and the Google Ads LinkedIn skills assessment badges. He placed in the top 5% of those who took the SEO skills test assessment.
Aaron's company slogans and lawsuit funding company name are registered trademarks of the United States Patent and Trademark Office. He has gained positive notoriety via interviews and case studies, which are a byproduct of his successes. Aaron R. Winston was featured in a smith.ai interview (2021) and a company growth case study (2022).
In 2023, Aaron and Express Legal Funding received accolades in a leading SEO author case study performed by the leading professionals at WordLift. The in-depth data presented in the pre-settlement funding SEO case study demonstrate why Aaron Winston maintains a high-author E-E-A-T. His original writing and helpful content continue to achieve unprecedented success and stand in their own class.
Aaron was born in Lubbock, TX, where he spent the first eight years of his life. Aaron attended Akiba Academy of Dallas, TX.